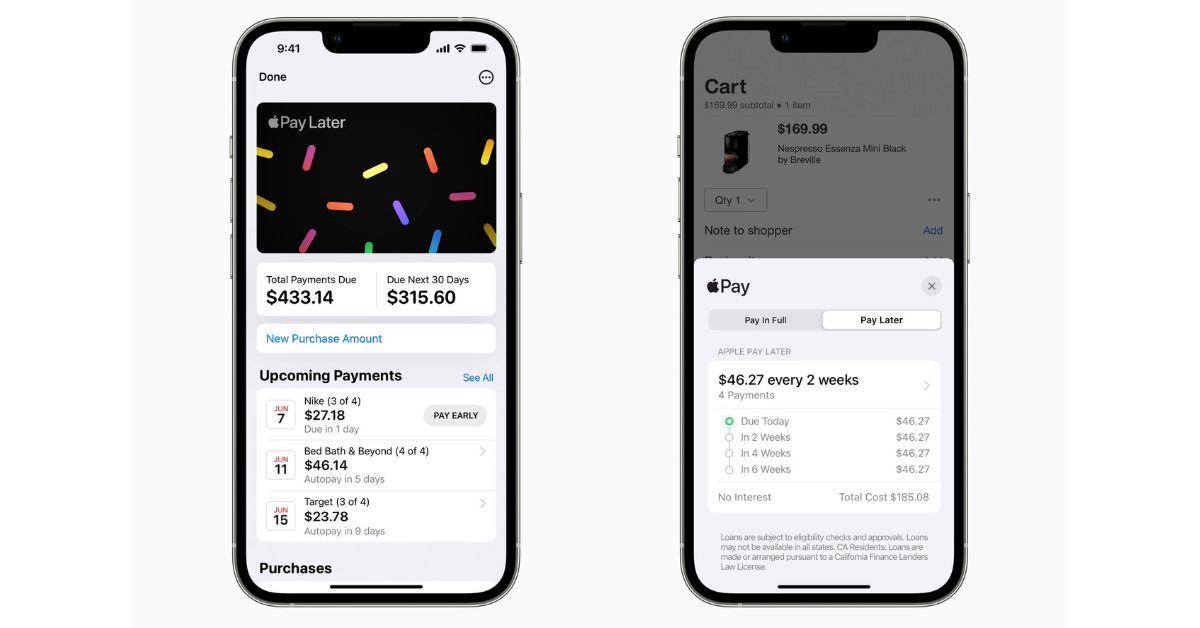 Apple Announces Launch of Apple Pay Later BNPL Service
Apple is adding a new BNPL (buy-now-pay-later) feature to its upcoming iOS 16 operating system. The BNPL service, called Apple Pay Later, launch date was announced on June 6 at the company's 2022 Worldwide Developers Conference (WWDC).
Article continues below advertisement
Apple Pay Later enables users to buy items and split the cost into four equal payments spread over six weeks with zero interest and no fees. Integrated into Apple Wallet, Apple Pay Later lets users easily view, track, and pay for their purchases.
"You can now get that espresso machine you wanted and pay for it over time with no additional cost," said Corey Fugman, the senior director of Wallet and Apple Pay, in a video announcement.
Article continues below advertisement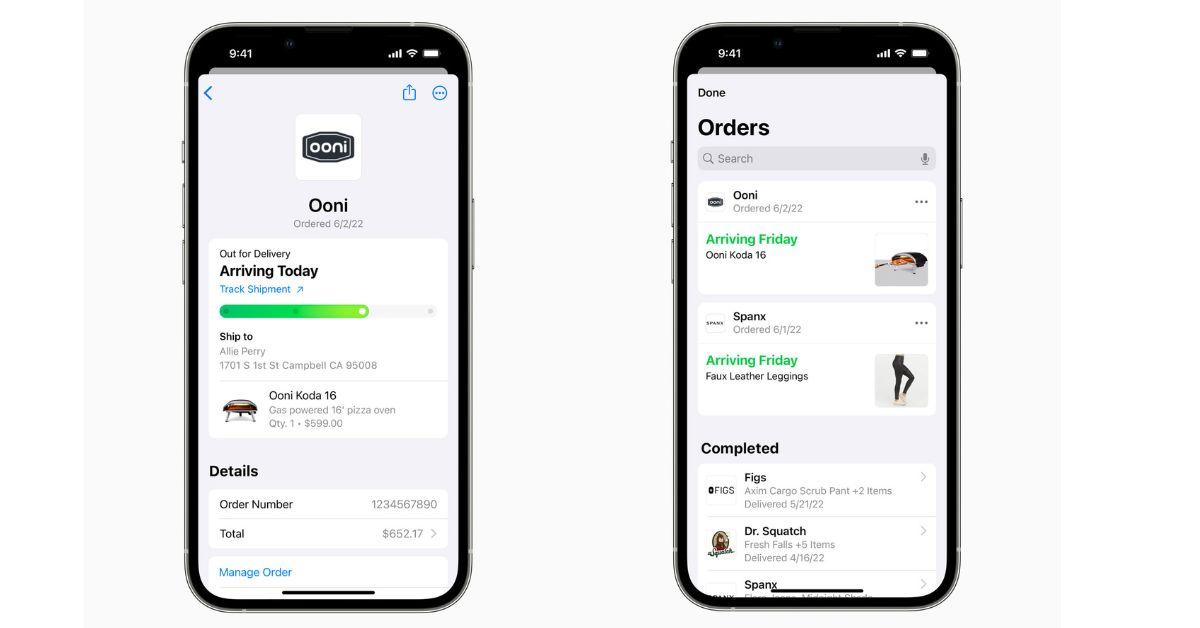 Apple Pay Later uses the Mastercard network and is available everywhere Apple Pay is accepted, both online and in the app.
Article continues below advertisement
Apple Pay also adds an order tracking feature.
The new iOS 16 system also incorporates Apple Pay Order Tracking, which provides users with detailed receipts and order tracking for Apple Pay purchases with participating merchants. Apple Pay Order Tracking will be offered to millions of merchants through e-commerce platforms starting with Shopify, Fugman said.
Apple Pay Later enters a competitive BNPL market.
Apple Pay Later is the company's first venture into the BNPL industry. The company already offers zero interest on Apple products purchased with Apple Pay via installment payments.
Article continues below advertisement
Apple's BNPL feature has been in the works for at least a year. In July 2021, Bloomberg reported that Apple was partnering with Goldman Sachs as the lender on the loans for the installment offer.
Article continues below advertisement
According to a 2021 Accenture report, the number of Americans using BNPL services has grown by more than 300 percent since 2018. In 2021, 45 million people in the U.S. used a BNPL service.
Social media users are less than excited about Apple Pay Later.
News of the new Apple Pay Later services received more concern than excitement from people on social media. Several Twitter users expressed concern that the new BNPL feature would just increase the amount of debt Americans are already struggling with.
Article continues below advertisement
"Apple is launching a new feature called 'Pay Later.' Just what we need. More debt. These 'Buy now, pay later' schemes are very dangerous," tweeted @GoldTelegraph.
"klarna, afterpay, paypal in 4, affirm, and now apple pay later are all betting against you, and the bet is that you will spend more money than you actually have. it works really well for them and that's why they're gonna keep pushing it to the average consumer," tweeted @thedigitaldash_.
Article continues below advertisement
BNPLs could have a negative impact on your credit score.
Although BNPL may sound like a sweet deal, many people who have used the service have seen a negative impact on their credit score. A Credit Karma survey found that 34 percent of those who used a BNPL service fell behind on one or more payments. Of those who fell behind by at least one payment, 72 percent believe their credit score dropped because of the missed payment.