The Guinea Coup Has Made Alcoa's (AA) Stock Even Rosier
Aluminum and bauxite prices have surged after the Guinea coup. Alcoa (AA) may be one of the best aluminum stocks to buy now.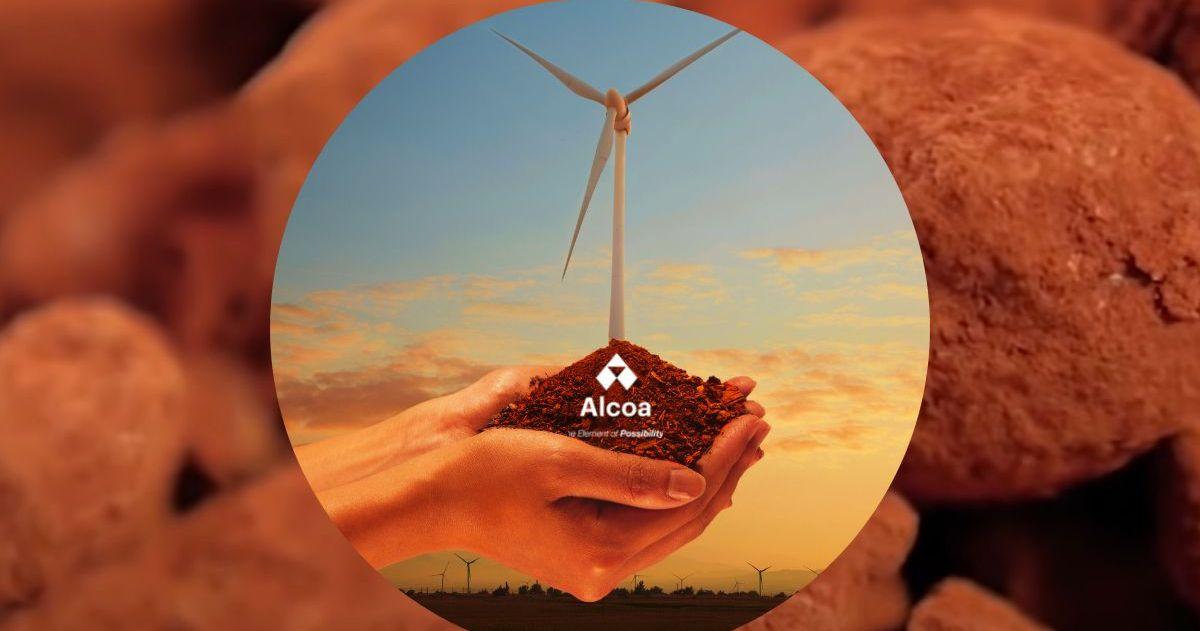 Usually, political developments in a West African country don't mean much for U.S. investors. However, after a coup in Guinea, the world's largest producer of bauxite, bauxite and aluminum prices are rising. Bauxite is a raw material used for aluminum production. Are Alcoa and other aluminum stocks a good buy after the coup in Guinea?
Article continues below advertisement
Article continues below advertisement
Alcoa, an integrated aluminum producer with bauxite mines, aluminum refineries, and aluminum smelting operations, is among the world's largest bauxite producers. It has a strong position on the global cost curve.
Bauxite prices rise after Guinea coup
While Coup leader Mamady Doumbouya has lifted the curfew in mining areas and the new leadership has maintained that mining operations won't be impacted, bauxite prices have risen. According to Berenberg, Guinea ships a quarter of the world's bauxite, and is the top bauxite exporter to China.
Article continues below advertisement
While China is the largest producer of most finished metals, such as steel and aluminum, it's also the largest importer of the raw materials that go into these metals' production, such as iron ore and bauxite.
Article continues below advertisement
Article continues below advertisement
Guinea bauxite industry specialist Bob Adam doesn't expect the coup to impact Guinea's bauxite imports, at least not in the short term. Adam believes that "any incoming government will want to make sure that it doesn't jeopardise future earnings and investment." This is a strong point, as the cash-starved nation could capture the attention of the likes of the Taliban with its vast, undiscovered mining assets.
Article continues below advertisement
What does the Guinea coup mean for aluminum prices?
In commodity markets, finished metal and raw material prices tend to move in tandem. Higher bauxite prices could boost input costs for alumina refiners, which could lead to higher alumina and aluminum prices.
Article continues below advertisement
The best aluminum stocks to buy amid the Guinea coup
To invest amid the situation in Guinea, U.S. investors have just a few pure-play aluminum producers to choose from. There's Alcoa (AA), the largest aluminum producer in the U.S., and Century Aluminum (CENX), which does not has alumina refining operations. U.S. investors can also invest in Aluminum Corporation of China (ACH).
Article continues below advertisement
Is Alcoa a good aluminum stock to buy?
Alcoa, among the best pure-play aluminum stocks, has integrated operations and a strong cost position in bauxite and alumina. The company has been trimming loss-making operations from its legacy portfolio and expanding its green aluminum portfolio. These efforts could pay off in the medium to long term.
Article continues below advertisement
Article continues below advertisement
It has also been using the current upcycle to strengthen its balance sheet, and last month, it announced the redemption of its $500 million notes due in 2026. It's worth noting as well that as part of its split, Alcoa inherited a lot of pensions and other post-employment benefits. The company has improved the funding status of its pension plan, which is now 90 percent funded.
Article continues below advertisement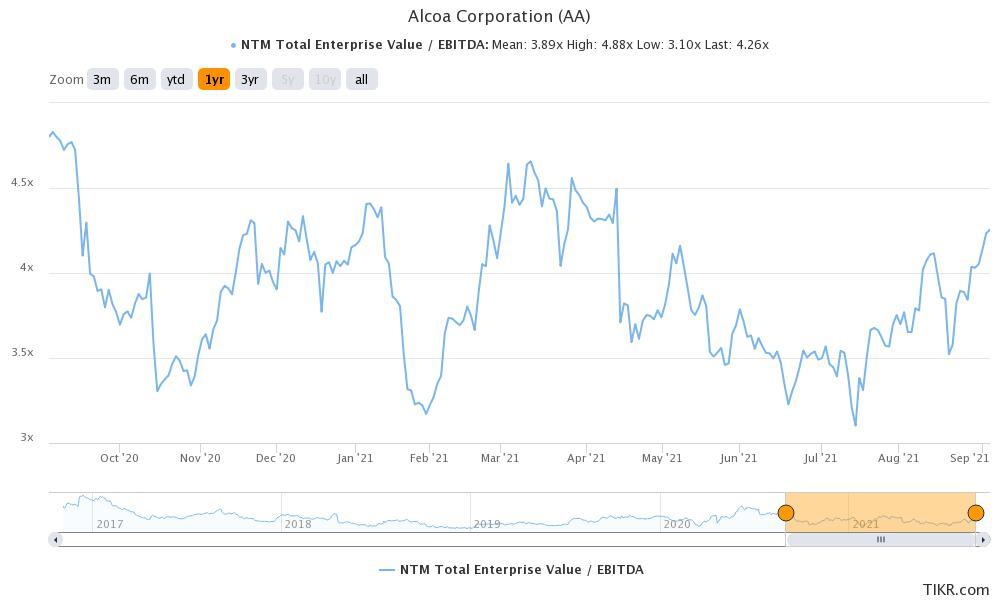 Alcoa's stock forecast
The forecast for Alcoa stock looks bullish, and the company's macro environment looks positive. China's curtailment of polluting capacity, the uptrend in the global economy, and Biden's infrastructure plans are all secular tailwinds for the company. The stock looks reasonably priced, with a next-12-month EV-to-EBITDA multiple of 4.3x. The geopolitical situation in Guinea is yet another tactical reason to consider investing in Alcoa stock.