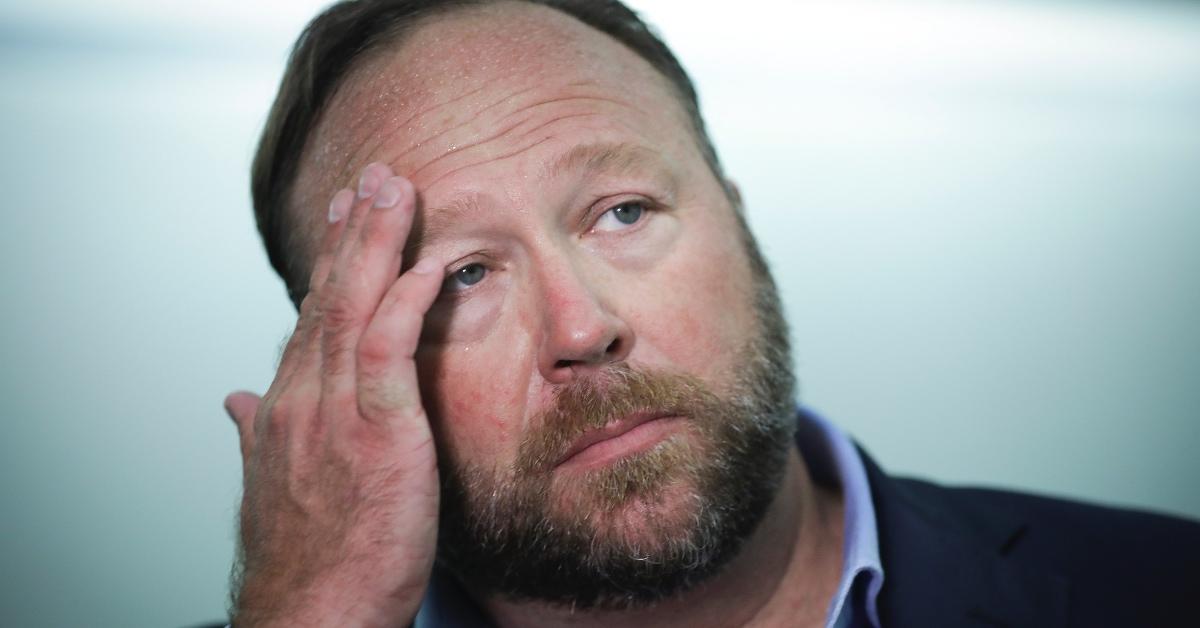 Alex Jones Ordered to Pay Nearly $1B in Defamation Case — Can He Even Afford It?
It may be time for right-wing conspiracy theorist Alex Jones to set aside his "career" and focus on something new.
Jones, who founded InfoWars.com, a platform he uses to unravel the "lies" he believes society is being fed, has used his voice and influence to try and convince the public that the Sandy Hook school massacre was a mere hoax, among other things.
Article continues below advertisement
While Jones' theory has helped his business flourish, it now appears to be the downfall of all he has accomplished.
A jury recently ordered the InfoWars founder to pay nearly $1 billion in damages to Sandy Hook victims. But, based on Jones' current net worth, which we'll get into down below, it appears he may not be able to pay. Is Jones broke?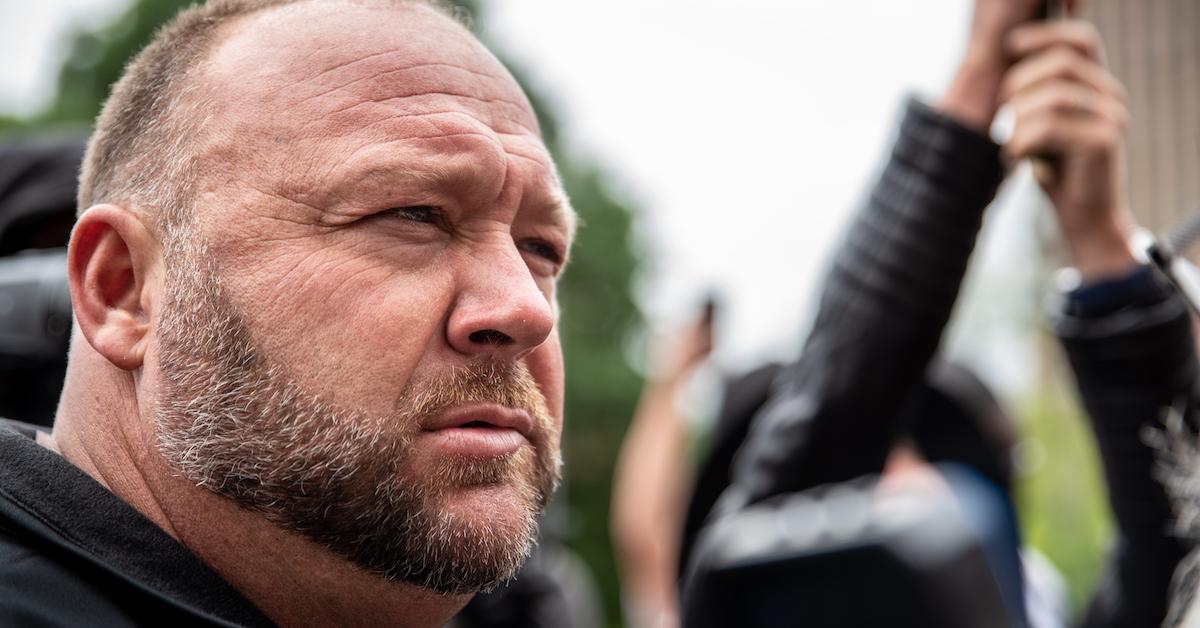 Article continues below advertisement
Most of Alex Jones' net worth comes from InfoWars, a company now under bankruptcy protection.
After spending years sharing his theories on why he believed the school massacre never happened, and convincing many people it didn't occur, the families of those who were impacted by the event were ready to silence Jones. And they started by filing defamation lawsuits.
But the lawsuits haven't stopped Jones from operating InfoWars.com. The website still sees millions of visitors each month. In September, InfoWars had about 20 million people visit the site.
Article continues below advertisement
While the company likely isn't worth the same amount it was when Jones was at the height of his career, Jones and his company are reportedly still worth around $270 million, USA Today reports.
The conspiracy theorist also makes his money selling dietary supplements on Amazon — one of the only websites that hasn't banned him for "violating their policies against hate speech," reports NPR. Jones has been banned from Instagram, Pinterest, and even Facebook.
Alex Jones
Far-right radio host and conspiracy theorist
Jones started his radio career in 1996 and he hosted a show called The Final Edition. Later, Jones formed his radio show, The Alex Jones Show, and website, InfoWars.com, where he discusses conspiracy theories behind historical events, including the 9/11 terrorist attack.
Birthdate: February 11, 1974
Birthplace: Dallas, Texas
Education: Austin Community College (did not graduate)
Marriage: Kelly Rebecca Nichols (2007–2015)
Children: 3
Article continues below advertisement
A Connecticut jury ordered Alex Jones to pay $965 million in Sandy Hook defamation lawsuit.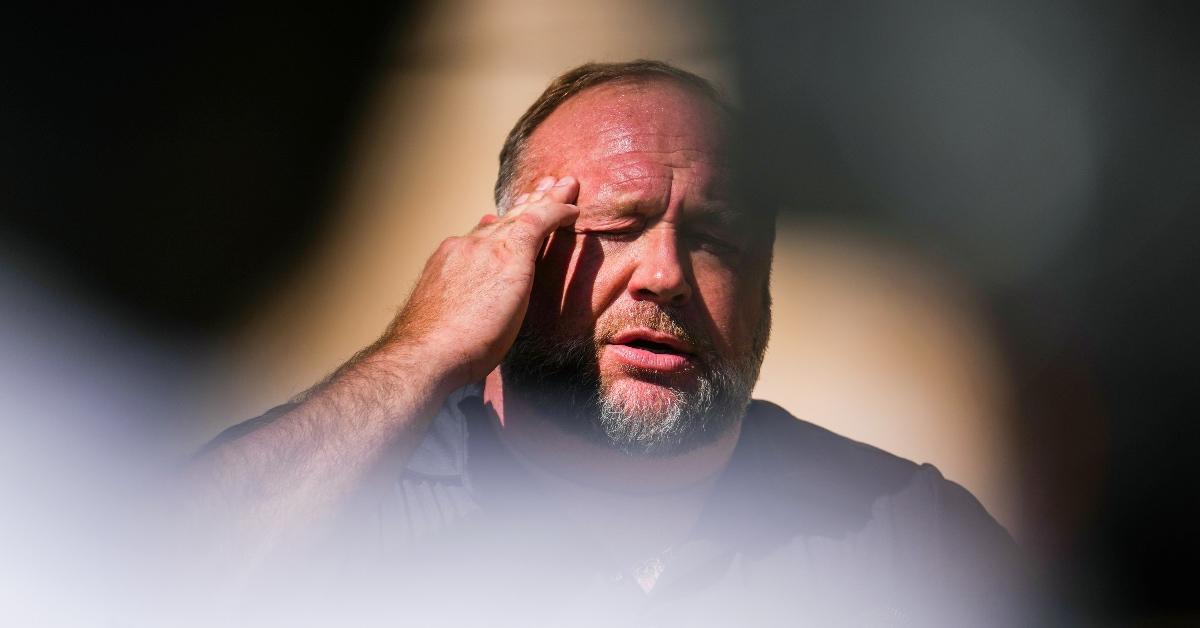 For the past several years, the families of the victims of the Sandy Hook massacre have had to listen to Jones' theories behind the tragic event. Some of them were harassed by the people who joined Jones' conspiracy theory movement.
At least 10 families filed defamation lawsuits against Jones and his media holdings.
While the far-right radio show host has gone back and forth with the courts over the past year, in October 2022, a Connecticut jury ordered Jones to pay the families $965 million in damages. Two months before that, a Texas jury also ordered Jones to pay $50 million to the parents of a child who was killed in the massacre, reports USA Today.
Article continues below advertisement
Despite the hefty amount Jones is on the line for, he could be liable for paying more. According to CNN, Judge Barbara Bellis still needs to decide if punitive damages should be awarded. Punitive damages are used to punish a defendant for their wrongdoing. But, based on Jones' net worth, he may not be able to satisfy the full amount ordered to pay.
The conspiracy theorist has already spoken out on the $1 billion verdict, saying there "ain't no money." He's also expressed his desire to appeal the jury's decision.