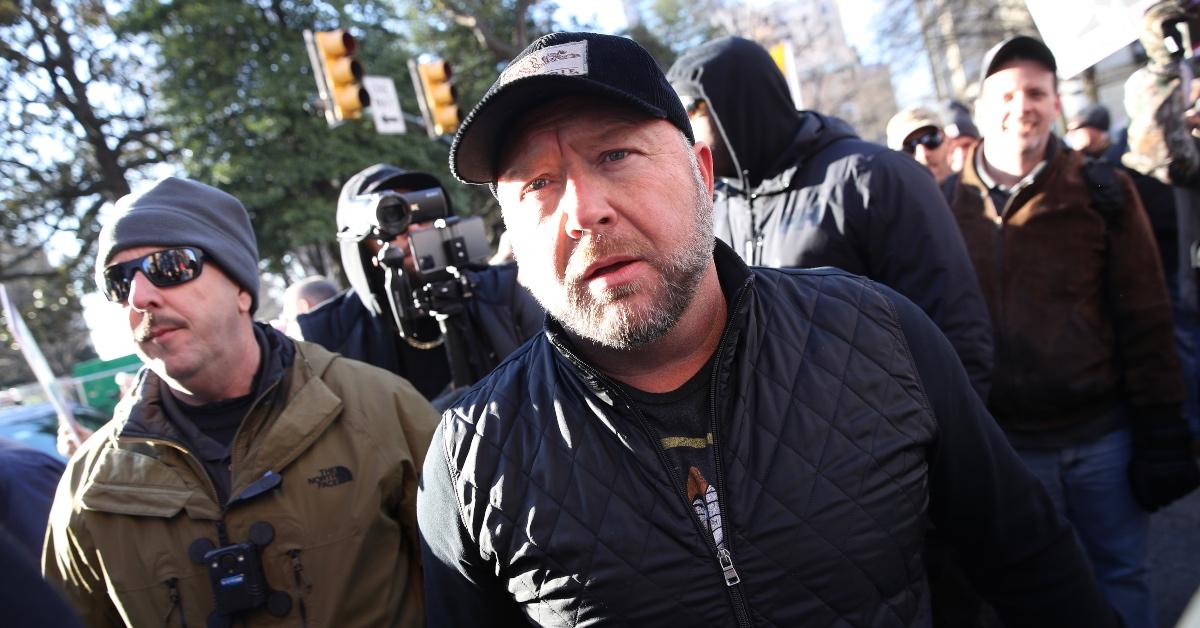 Alex Jones Found Guilty in Sandy Hook Hoax Case—What's His Net Worth?
By Jennifer Farrington

Nov. 16 2021, Published 3:04 p.m. ET
Alex Jones is a conspiracy theorist who openly voices his concerns and views on large public events. Jones is the founder of InfoWars.com, which also serves as the hub site for his radio talk show, The Alex Jones Show. Jones has been named as the subject of many lawsuits after he started suggesting that the 2012 Sandy Hook Elementary School massacre was a hoax.
Article continues below advertisement
Over the years, Jones has formed a large following of people. He convinced them that the massacre was staged. Jones has used his "powerful voice" to send the same message to others, according to NBC News. The families of 10 victims got tired of hearing Jones' "false narrative" surrounding the death of their loved ones and filed defamation lawsuits against him.
Alex Jones is considered a far-right radio host and conspiracy theorist. He focuses on large events such as the 9/11 attack on the Twin Towers and the Sandy Hook Elementary school shooting. Jones created InfoWars.com, a website he uses to publish stories and opinions centered around popular conspiracy theories.
Date of Birth: Feb. 11, 1974
Place of Birth: Dallas, Texas
Spouse: Kelly Rebecca Nichols (2007–2015)
Kids: 3
Article continues below advertisement
Connecticut judge finds Alex Jones liable in Sandy Hook defamation lawsuit.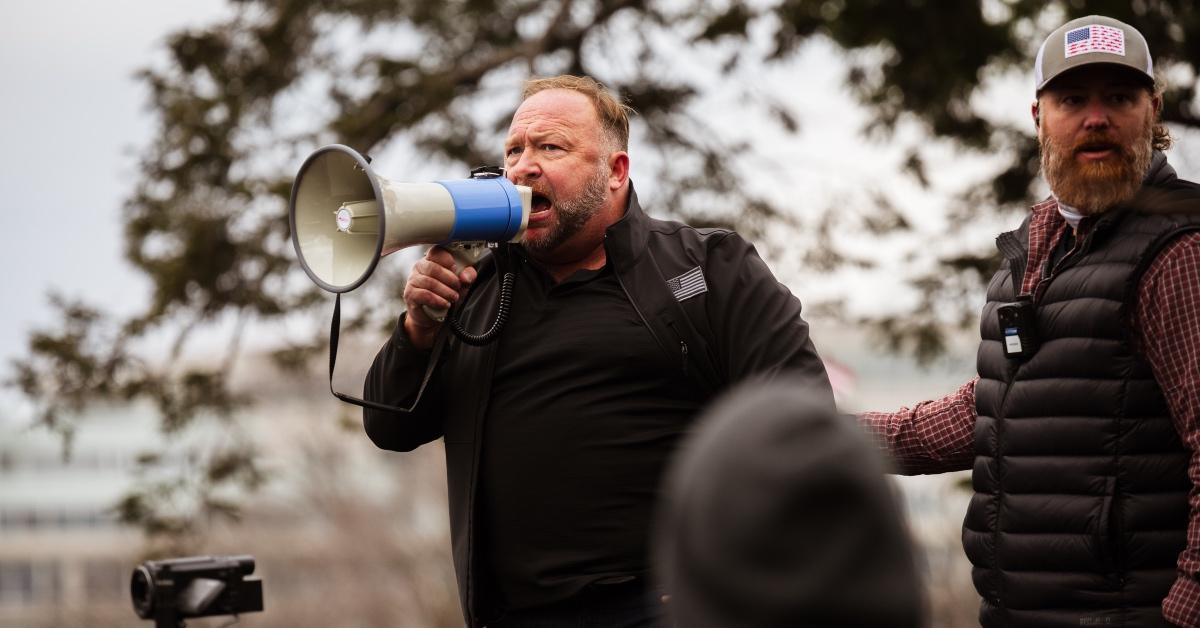 For the past several years, the families of the victims of the Sandy Hook massacre have had to listen to Jones' theories behind the tragic event. Some of them were harassed by the people who joined Jones' conspiracy theory movement. At least 10 families filed defamation lawsuits against Jones and his media holdings.
On Nov. 15, a Connecticut court found Jones liable in the defamation lawsuits after he failed to produce "financial and analytics data that was requested multiple times by the Sandy Hook family plaintiffs," reports NPR. Jones was accused of portraying the shooting on his InfoWars website "as a hoax involving actors aimed at increasing gun control."
Article continues below advertisement
A jury has to decide how much Jones should pay in damages to the surviving family members of the Sandy Hook victims. Although we don't know how much Jones will have to pay in damages to the families affected, we have a rough idea of his net worth.
Alex Jones has a reported net worth of $5 million.
According to Celebrity Net Worth, Alex Jones has an estimated net worth of $5 million. Jones started his radio career in 1996 and he hosted a show called The Final Edition. Later, Jones formed his radio show, The Alex Jones Show, and website, InfoWars.com, where he discusses conspiracy theories behind historical events, including the 9/11 terrorist attack.
Article continues below advertisement
Currently, InfoWars.com draws approximately 1.3 million visitors to the site each month and reportedly brought in $20 million when it hit its peak. While most of Jones' net worth likely comes from InfoWars.com, he also sells dietary supplements on Amazon—one of the only websites that hasn't banned the conspiracy theorist for "violating their policies against hate speech," reports NPR.
NPR said that Jones has been banned from Instagram, Pinterest, and even Facebook.
Article continues below advertisement
Alex Jones responds to judge's ruling on Sandy Hook defamation case
After the ruling was made on the Sandy Hook defamation case brought against Jones, he quickly took to his online platform where he explained that he was "deprived of his constitutional right to have a trial by jury." In the video, Jones says that he spent millions of dollars defending himself against the "fraudulent" Sandy Hook lawsuits that were filed against him.
Jones also stated that he did provide the court with the documents he was asked to produce, although the court "wouldn't accept them in the format he provided." Jones said that the ruling "is a bunch of propaganda" and that he "will not be silenced."
Jones' attorney indicated that they intend to file an appeal against the ruling.