Conspiracy Theorist Alex Jones Is on Trial for Defamation
Alex Jones, a well-known conspiracy theorist, has been sued by parents of the Sandy Hook shooting victims for defamation. Here's what we know about the trial.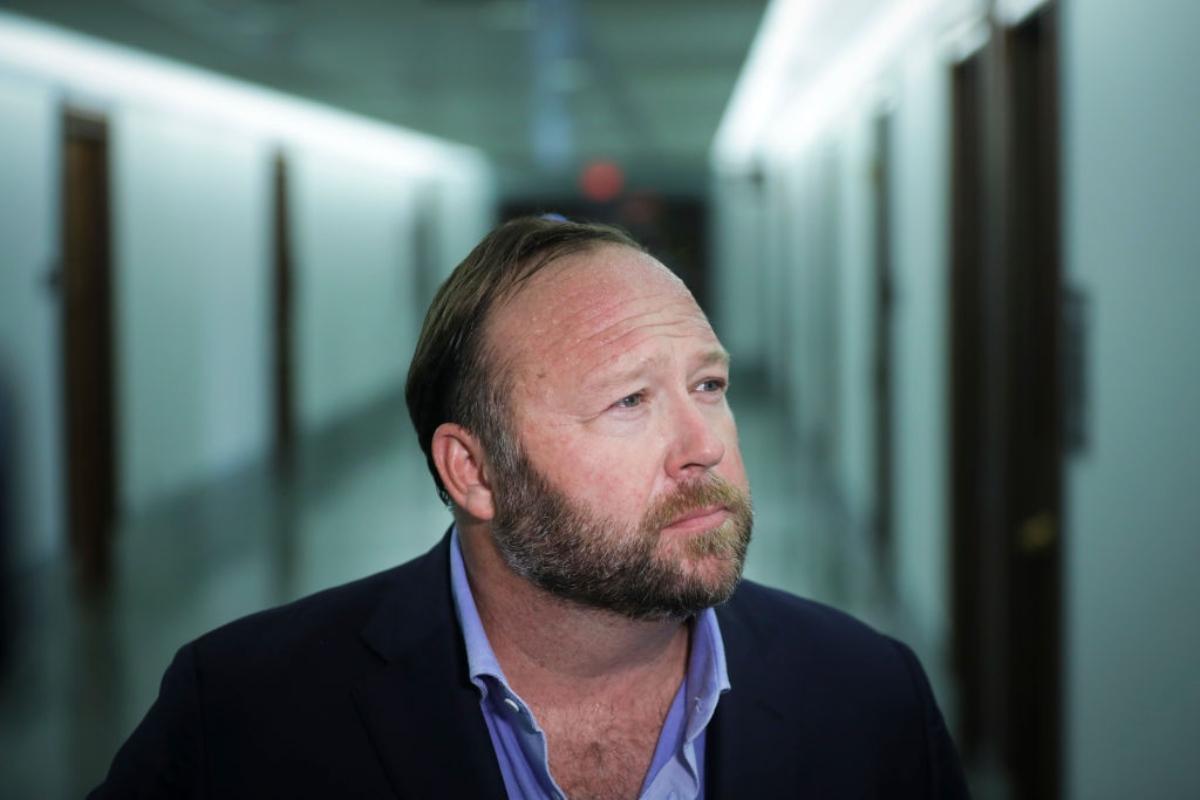 The inflammatory conspiracy theorist Alex Jones, the founder of Infowars.com and host of The Alex Jones Show, has been on trial for quite some time. Jones is well-known for spreading false information, which some of the public believes, including hoax theories about the Sandy Hook school shooting. Here's why Jones is being sued.
Article continues below advertisement
Article continues below advertisement
Jones has been promoting alt-right, far-right conspiracy theories since his early 20s on radio programs. He also describes his theories about government cover-ups and hoaxes on Infowars.com. He's on trial now for defamation after claiming for years that the Sandy Hook shooting was contrived and the family members of dead children were actors.
Families of Sandy Hook shooting victims sued Alex Jones.
Jones and his media company, Free Speech Systems, have been sued by family members who lost children in the shooting at Sandy Hook Elementary School on December 14, 2012. Neil Heslin and Scarlett Lewis, parents of a six-year-old who died by gunshot that day, brought the lawsuit and are asking for millions in damages.
Article continues below advertisement
Heslin and Lewis have testified that due to Jones' lies about the shooting having been faked, they have faced threats and harassment for years. They suffer from "complex post-traumatic stress disorder," according to the testimony of a forensic psychiatrist.
Kyle Farrar, attorney for the parents, said in closing arguments, "Alex Jones planted a seed of misinformation that lasted a decade," the AP reported. He claimed the Sandy Hook tragedy was staged by gun control activists.
Article continues below advertisement
Article continues below advertisement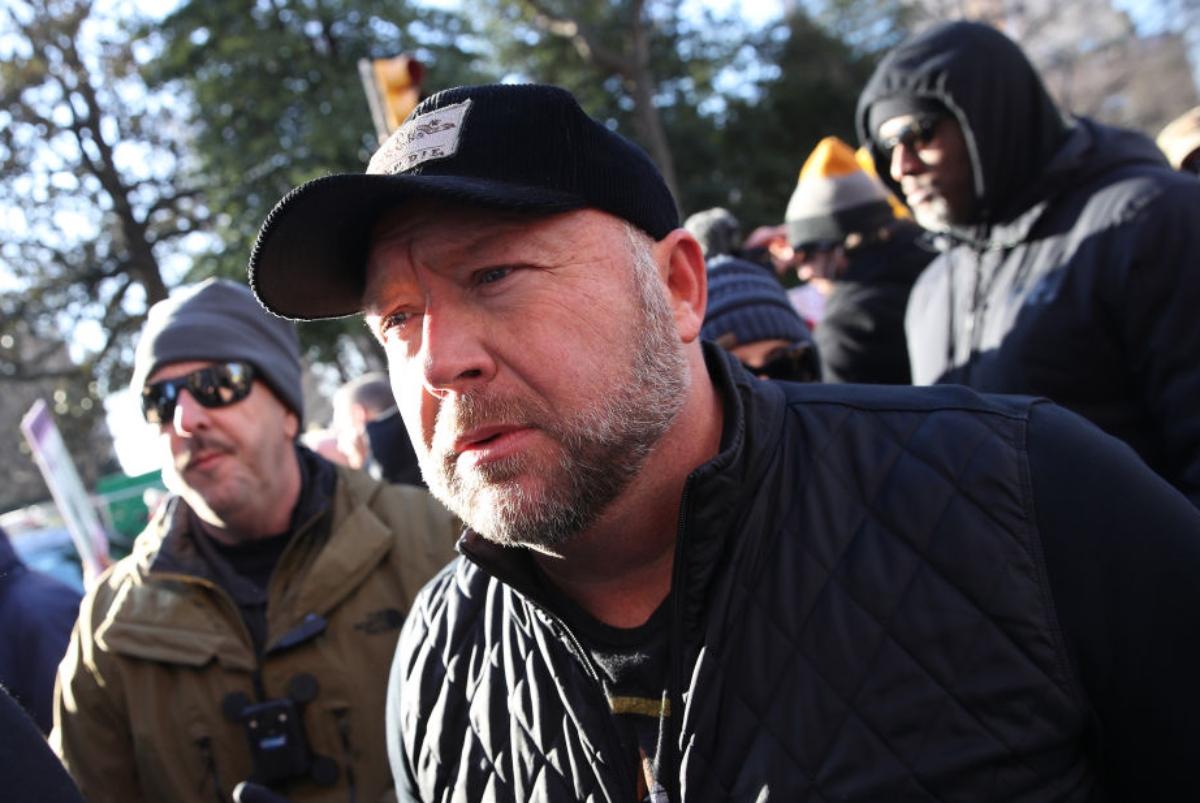 How much are Sandy Hook families seeking from Alex Jones?
In Jones' trial in Austin, the family members are seeking $150 million in "compensation for defamation and intentional infliction of emotional distress." They also hope that the jury will assess punitive damages.
Article continues below advertisement
Jones claimed in the trial that damages over $2 million "would sink us." He has also tried to paint his trial as a fight for First Amendment rights. The AP reported he arrived at the courthouse with the words "Save the 1st" written on tape over his mouth. Defamation lawsuits are about the First Amendment — what speech is or isn't protected.
Article continues below advertisement
Mark Bankston, a lawyer representing the plaintiffs, said during the trial, "Speech is free, but lies you have to pay for."
Article continues below advertisement
However, Jones said in a deposition, "If questioning public events and free speech is banned because it might hurt somebody's feelings, we are not in America anymore."
Jones and his companies filed for Chapter 11 bankruptcy.
In a move many consider to be Jones' attempt to evade having to pay for his actions, three of his companies filed for bankruptcy protection earlier this year. Free Speech Systems, the parent company of Infowars, just filed for bankruptcy last week.
Article continues below advertisement
Article continues below advertisement
The Wall Street Journal reported that lawyers think Jones and FSS have diverted millions in funds to shell companies owned by Jones. This could mean the company won't have the money to pay extensive damages to Sandy Hook families.
Other conspiracy theories promoted by Jones claim that a number of crises and events were faked or deliberately planned by the government. He has promoted false theories about the coronavirus (and its treatments and vaccines), the September 11th attacks, the 1995 Oklahoma City bombing, and the January 6th siege of the Capitol.