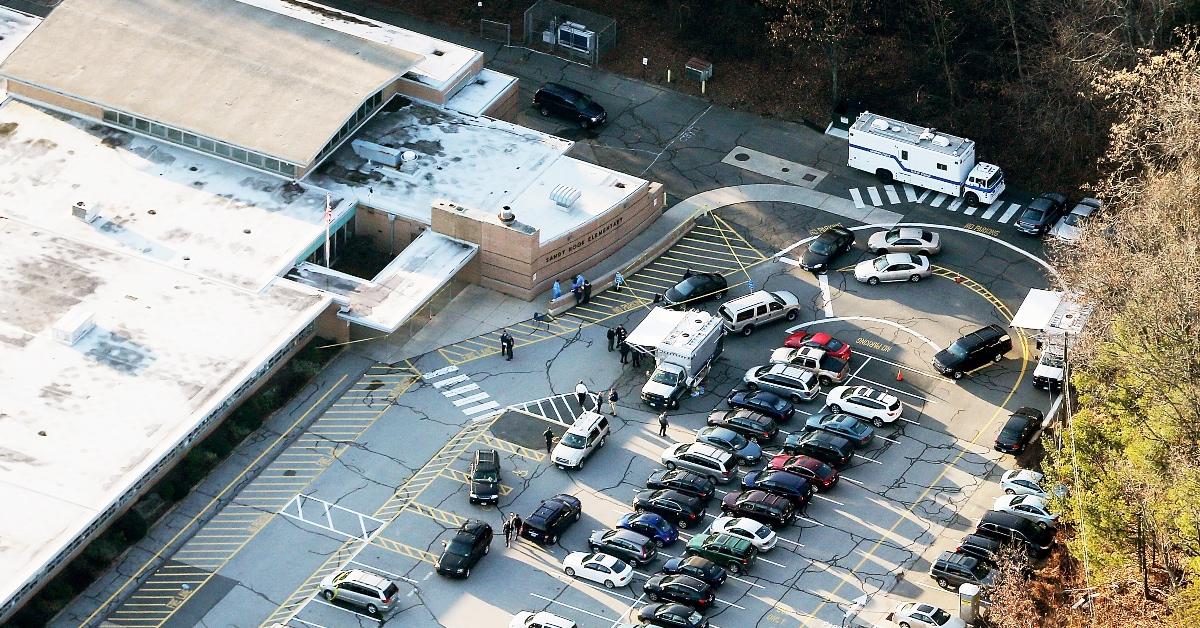 Sandy Hook Shooter Adam Lanza Escaped Justice By Taking His Own Life
On December 14, 2012, families in Newtown, Conn. awoke and proceeded to carry out their day as they would any other. Kids were sent off to school and parents headed off to work. But before it could even reach mid-morning, 27 innocent lives had been taken. Adam Lanza, 20, had successfully plotted and carried out the Sandy Hook Elementary School massacre. What happened to the Sandy Hook school shooter?
Article continues below advertisement
Article continues below advertisement
Adam Lanza, the Sandy Hook school shooter, is no longer alive. Here's what happened.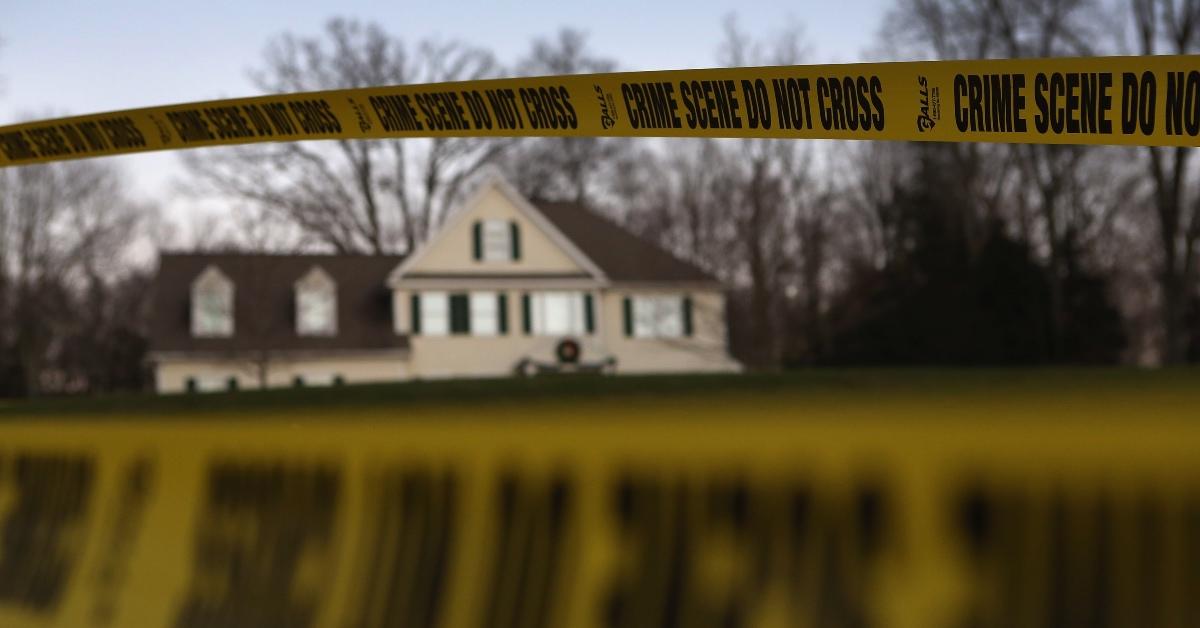 While we don't know what was running through Lanza's mind the morning he decided to carry out the heinous crimes that left 20 children and 6 adults dead, it appears he didn't want to be brought to justice for the offenses. After Lanza entered the school, shooting and killing both the principal, Dawn Hochsprung, and school psychologist, Mary Sherlach, he made his way to two classrooms.
Lanza first entered Lauren Rousseau's classroom. After fatally shooting Rousseau and 14 children, he then proceeded to a first-grade classroom. Once inside, he shot and killed Victoria Soto (teacher), who had hidden her class after learning there was an active shooter on campus. Sadly, six children who attempted to run out from where they had been hiding, were shot.
Article continues below advertisement
Unfortunately, Lanza's carnage didn't end there. Lanza continued on his spree, claiming the lives of special education aide, Anne Marie Murphy, and behavioral therapist Rachel D'Avino. After "firing 154 rounds in less than five minutes," Lanza turned the gun on himself. Once officials arrived and located Lanza, they say he was deceased from a self-inflicted gunshot.
Police later learned Lanza had also shot and killed his mother, Nancy Lanza, with a .22 caliber rifle before carrying out the school massacre. The two reportedly lived together in their home in Newtown. The Sandy Hook school shooter allegedly "hated his mother" because he believed she "loved her students more than him," reports the Daily Mail.
Article continues below advertisement
Article continues below advertisement
Lanza's mother was said to have volunteered at the school from 1998 to 2012, which included a period of time when he attended the school.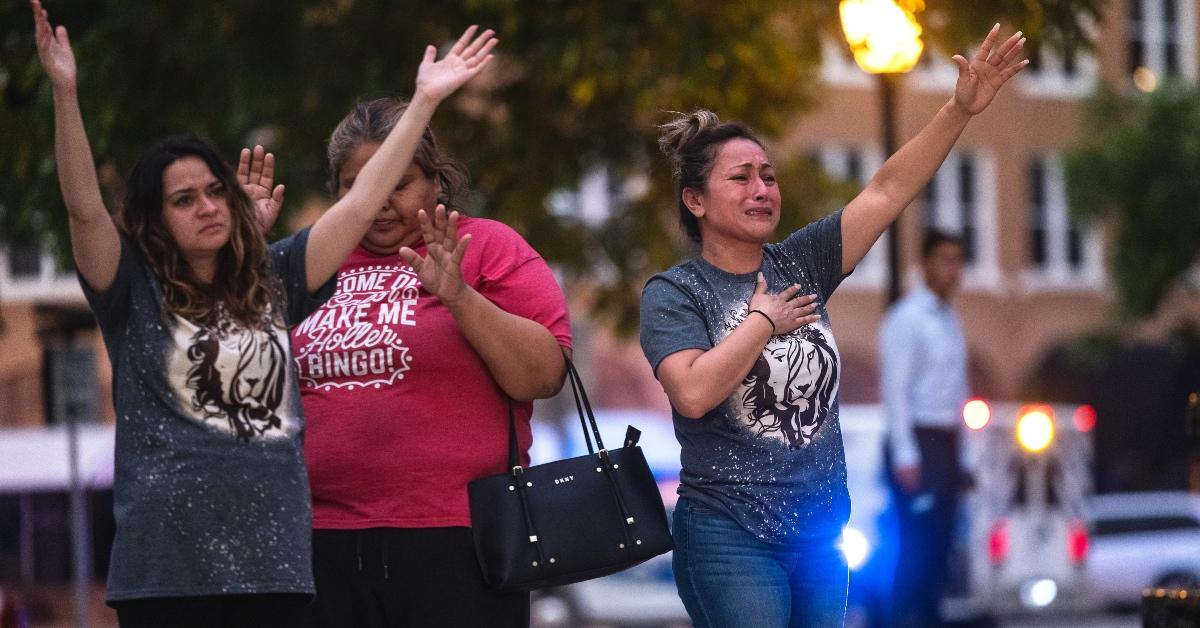 Article continues below advertisement
The Sandy Hook School shooting is one of the deadliest in U.S. history but new incidents are coming close to comparison.
Following the Sandy Hook school massacre, public shootings have been occurring by the dozens. Since 2018, the U.S. has witnessed 119 school shootings, of which 27 have occurred in 2022, reports Education Week.
Article continues below advertisement
While calls for greater gun control have grown louder and louder since the devastating event that took place in 2012, the government seems to have fallen short on this. On May 24, 2022, another school shooting occurred in Uvalde, Texas, which comes close in comparison to the Sandy Hook tragedy.
Article continues below advertisement
The gunman, who has been identified as 18-year-old Salvador Ramos, purchased two assault weapons after turning 18. On May 24, he proceeded to shoot his grandmother (who is fighting for her life in the hospital) and then headed over to Robb Elementary School. It isn't clear if Ramos used the same weapons he had purchased on his birthday to commit the shooting.
After making his way onto the campus, he barricaded himself into a fourth-grade classroom. That is where he shot and killed 19 children and two teachers. Ramos was reportedly shot by officials who arrived at the scene and is no longer alive.