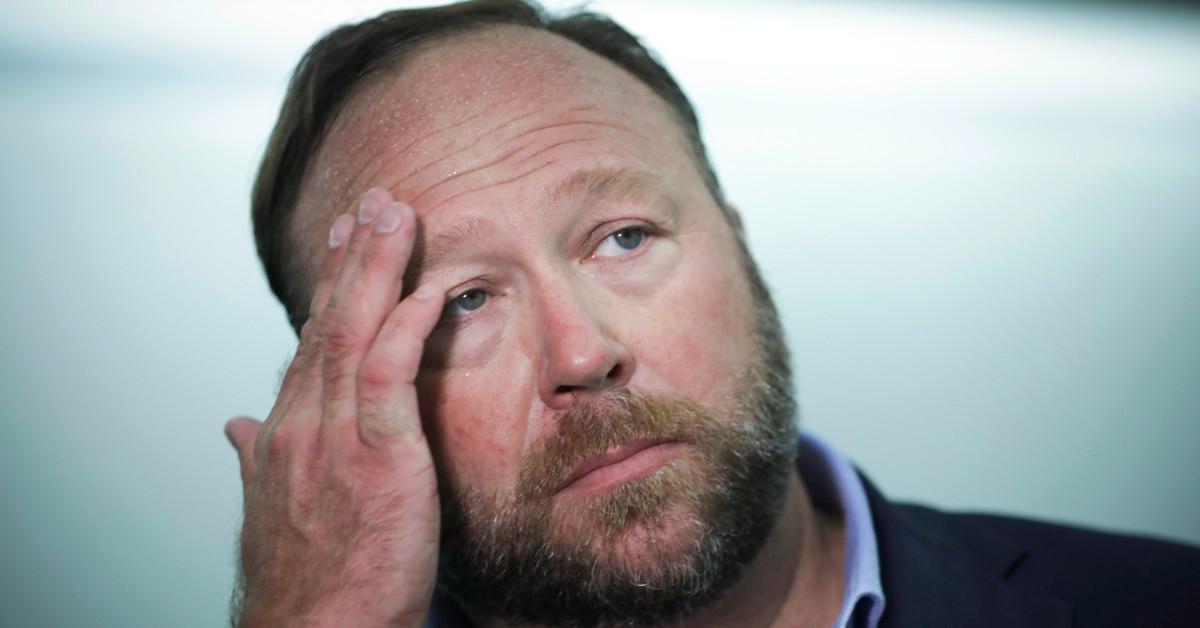 Alex Jones Said He Lost 10,000 Bitcoins, Missed Out on $510 Million
By Dan Clarendon

Feb. 10 2022, Published 9:00 a.m. ET
Controversial radio host Alex Jones said recently that he lost 10,000 Bitcoin. Now, Jones, whom the Southern Poverty Law Center deemed "the most prolific conspiracy theorist in contemporary America" apparently has a net worth of -$20.6 million.
Article continues below advertisement
Alex Jones
Far-right radio show host, conspiracy theorist, 'InfoWars' founder
Net worth: -$20.6 million (by his estimation)
Alex Jones is the conspiracy theorist who hosts the radio show The Alex Jones Show and founded the website InfoWars.
Birthdate: February 11, 1974
Birthplace: Dallas, Tex.
Marriages: Kelly Jones (m. 2007, div. 2015)​, Erika Wulff Jones ​(m. 2017)
Jones' net worth claim came ahead of jury trials that will determine how much he and other defendants will have to pay in damages for defamation and emotional distress after he called the 2012 Sandy Hook school shooting a hoax, as the Austin American-Statesman reported.
In the fall of 2021, a Texas judge found Jones liable for damages in three defamation suits filed by parents of two of the 20 children killed in the shooting, according to the Associated Press.
Article continues below advertisement
Alex Jones lost $510 million of Bitcoin when he lost a laptop—or so he claims.
In a March 2021 appearance on the podcast Flagrant 2, Jones told hosts Andrew Schulz and Akaash Singh that he lost a laptop holding 10,000 Bitcoins, which was given to him by podcast host and Bitcoin proponent Max Keiser 10 years prior.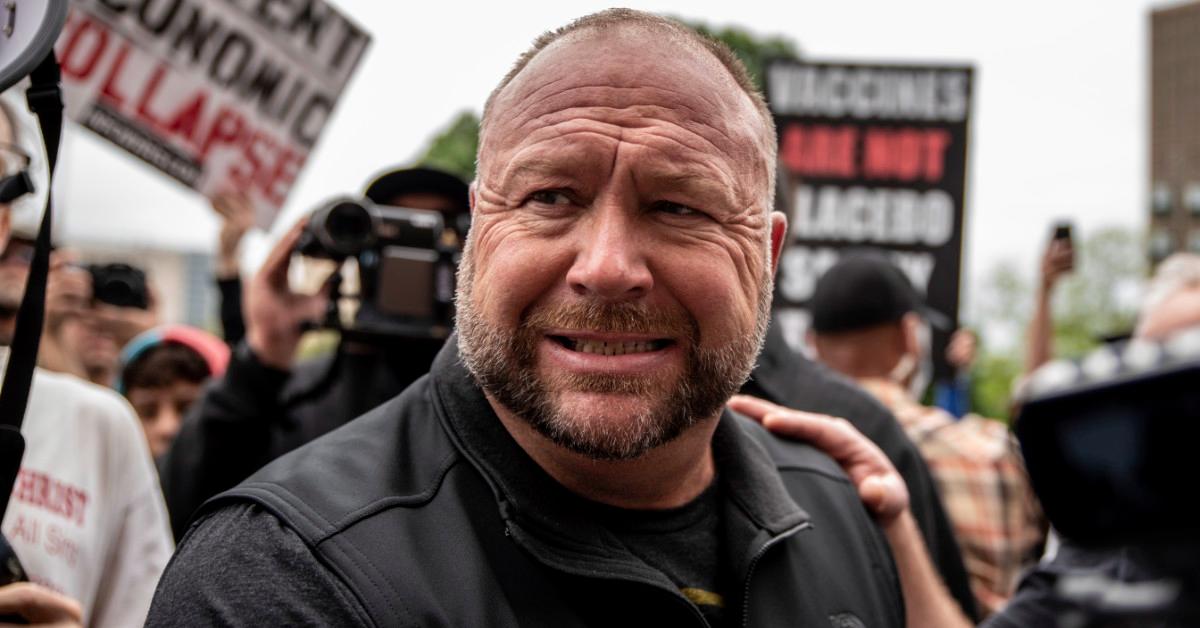 Article continues below advertisement
"Max Keiser comes to me, and he says I have 10,000 Bitcoins for you," Jones said on the podcast, as seen in a clip Keiser shared on Twitter. "This is the future. It will be the new global currency. He is on record. And I'm, like, drinking wine and eating [expletive] steak at night, and I go, 'OK, great.' I lost the laptop he put the 10,000 Bitcoins on. Today, what's 10,000 Bitcoins worth? A lot."
The podcast hosts calculated that at the time of the interview, those 10,000 Bitcoins would be worth $510 million. At Bitcoin's current price, the coins would be worth around $429 million.
On Twitter, Keiser called the incident "one [of] the most starting chapters in Bitcoin," and said that the cryptocurrency's price was under $5 at the time.
Article continues below advertisement
Alex Jones said his net worth is negative because of his equity in a loan.
In information Jones provided in December 2021 as part of the Texas case, the InfoWars founder said he had more than $6.2 million in assets, with three properties worth about $2.35 million and bank balances of about $458,000. He also had $206,000 of cryptocurrency, vehicles valued at $150,000, and an exchange trust with $3.1 million from a sale of a property, according to the American-Statesman.
Jones said that his net worth was a -$20.6 million because of his equity in a loan his company Free Speech Systems owes to PQPR Holdings Inc.
In court documents, lawyers for the Sandy Hook parents called PQPR Holdings "another shell company … owned and controlled by Alex Jones," as the newspaper reported.