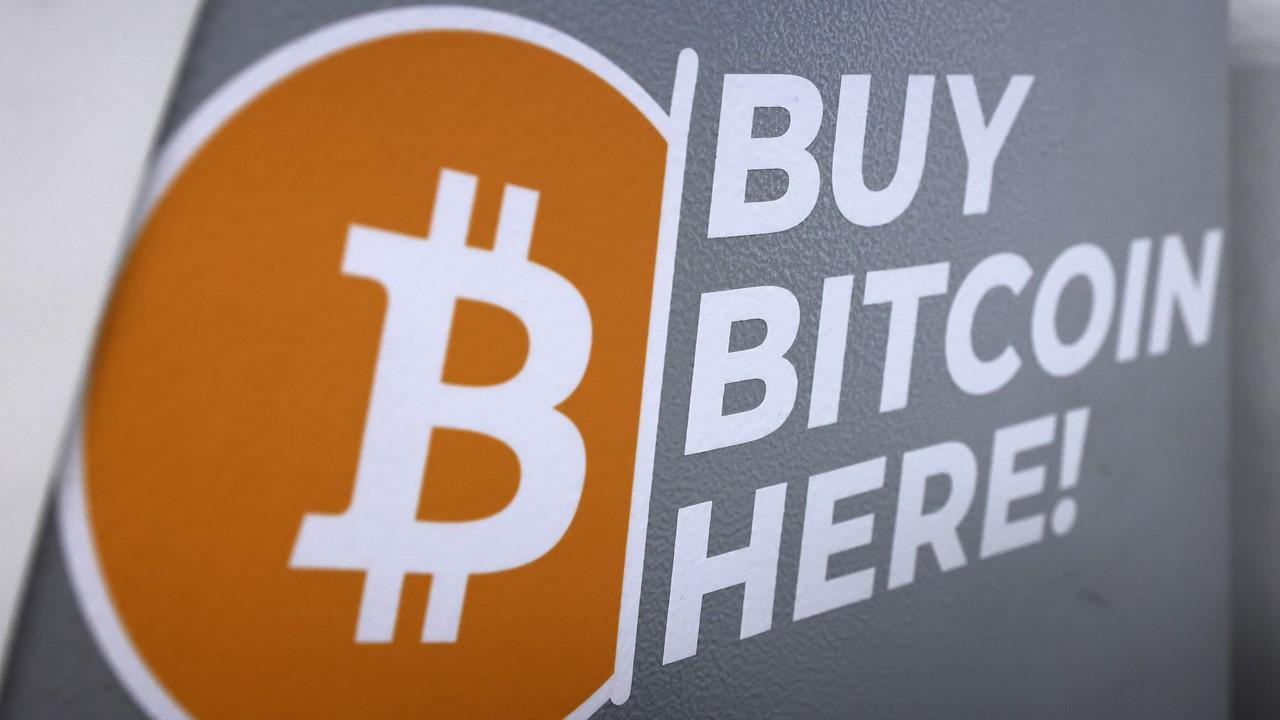 Bitcoin Price Prediction in 2022: Will It Rebound or Keep Falling?
Bitcoin's price prediction has come into sharp focus. The flagship crypto has started 2022 on a rough note, which brings back the memories of 2017.
The latest crypto crash has left many investors trying to understand Bitcoin's price prediction in 2022. The flagship crypto has declined about 50 percent from its peak in November. The big debate right now is whether Bitcoin will rebound or keep falling. If the crypto ends up rebounding, it would be a great move to buy the current dip. If Bitcoin falls more and struggles throughout the year, then it might be time to rush for the exit before it gets too late.
Article continues below advertisement
Article continues below advertisement
Bitcoin has come a long way. It was only worth pennies for a long time. In fact, someone spent 10,000 Bitcoins to purchase two pizzas in 2010. The crypto coin hit the $1 milestone in 2011 and it almost hit $70,000 in 2021. In addition to being adopted as a payment by businesses and legal tender, Bitcoin has also been broadly accepted as an investment. Many people think that Bitcoin has a bright future.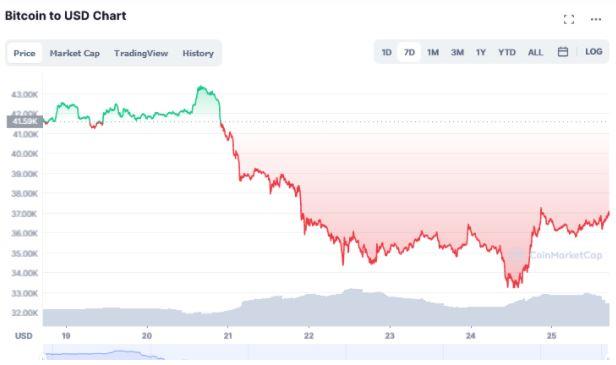 Article continues below advertisement
Why is Bitcoin crashing?
Bitcoin now trades just above $36,000, while it was worth about $69,000 a few months ago. Cryptocurrencies have crashed across the board and many stocks have also tumbled. The Fed has signaled that it's going to tighten the monetary policy more aggressively to stem inflation and that doesn't bode well for speculative investments like cryptos.
There are also regulatory concerns. After China banned cryptocurrency activities in 2021, Russia appears to be following suit. Russia's central bank has proposed banning crypto mining and trading in the country. In the U.S., authorities are widely expected to tighten regulations around cryptos. Markets hate uncertainty and that could explain the latest sell-off.
Article continues below advertisement
Article continues below advertisement
Will Bitcoin rebound?
Many investors hope that Bitcoin will rebound. Although the steep dive in Bitcoin's value has cost New York mayor Eric Adams about $1,000, he hasn't changed his mind on accepting his first paychecks in the crypto. An increasing number of celebrities are also converting their salaries into Bitcoin.
Article continues below advertisement
MicroStrategy said it will continue to buy Bitcoin in 2022. The software company has invested billions of its balance sheet cash in the flagship crypto and it held more than 124,390 Bitcoins at the end of 2021. Tesla and Jack Dorsey-led Square parent Block also have large Bitcoin holdings and they have remained bullish through the latest crash.
Article continues below advertisement
El Salvador, which has adopted Bitcoin as a legal tender, is using the pullback to stockpile. Given cryptocurrencies' history of boom and bust, many people expect a rebound to follow the latest crash, which is why some investors are rushing to buy the dip.
Article continues below advertisement
What's Bitcoin's price prediction in 2022?
Cryptocurrencies are known for their volatility and Bitcoin isn't an exception. What concerns many investors right now is what might be next after the latest crash. Is the storm going to end soon or will there be more pain ahead?
Article continues below advertisement
Article continues below advertisement
Many people remember Bitcoin's meteoric rise in 2017 from $900 to $20,000. The crypto crashed more than 80 percent to around $3,000 a few months later. If history repeats itself, then the crypto could drop to around $13,000 in 2022. Sussex University professor Carol Alexander's Bitcoin price prediction is $10,000 for 2022. The professor doesn't see any fundamental value in crypto and thinks that Bitcoin is a toy and not an investment.
While retail investors were mainly responsible for Bitcoin's short-lived surge in 2017, there are many institutional investors involved now. As an investment, Bitcoin is a major portfolio diversifier. As more hedge funds adopt cryptos to diversify their portfolios, many people expect Bitcoin's price to hit $100,000 in 2022 and eventually reach $500,000 in the long term.