Why Is Aave Crypto Price Rising and How High Could It Go?
Currently, Aave crypto is on many investors' radars seeking the next cryptocurrency to explode. The altcoin has gained almost 20 percent over the past seven days, which puts it ahead of Bitcoin, Ripple, VeChain, and many other popular cryptos. Now, it trades at about $365. Why is Aave crypto rising and what's its price prediction?
Article continues below advertisement
Cryptocurrencies continue to deliver better returns than stocks for investors. There are thousands of cryptocurrencies out there but not all of them are thriving. To find out if the Aave coin could be a good long-term investment, it helps to first know what it's about and its price prediction.
What is Aave crypto and how does it work?
Aave is a blockchain platform for executing smart contracts. It's particularly focused on the DeFi segment where it facilitates lending and borrowing of crypto assets. It supports loan contracts in more than a dozen cryptocurrencies. The crypto lending market's official token is also called Aave. The token was previously called LEND.
Article continues below advertisement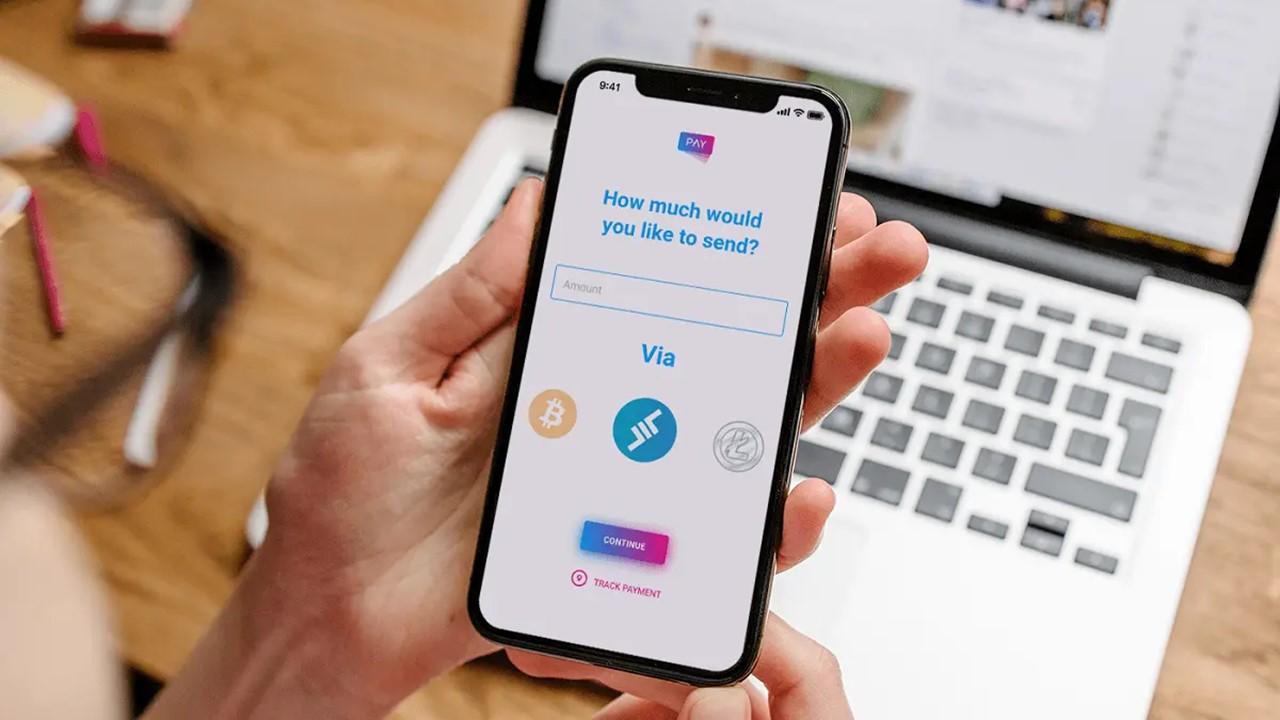 How many Aave crypto tokens are there and is the supply capped?
If you're interested in cryptocurrencies with a fixed maximum supply, Aave crypto is worth a look. There are 12.9 million Aave tokens in circulation and the maximum supply is capped at 16 million tokens. That means that the Aave token is even more scarce than Bitcoin whose maximum supply is fixed at 21 million tokens. Aave coin's scarcity has been boosted by token burns.
Article continues below advertisement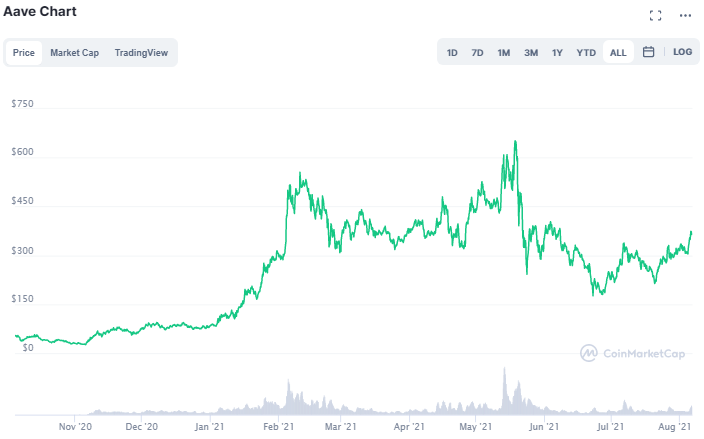 Why Aave crypto is rising
Aave crypto's recent gains can be attributed to several factors. First, some investors are attempting to buy the dip following the recent sell-off in cryptocurrencies over Congress's crypto tax proposal.
Article continues below advertisement
Another reason for the spike is optimism about Aave crypto's prospects. Speaking at a recent industry summit, Aave CEO Stani Kulechov revealed expansion plans that investors welcomed. For example, the executive said that the project plans to expand its crypto lending marketplace into other networks like Solana. The executive has also spoken about building a version of Twitter on the blockchain.
Third, Bitwise Asset Management announced that it will directly invest in Aave token for its new crypto fund. The Bitwise Aave Fund will seek to give professional investors more exposure to the DeFi space. The involvement of a deep-pocket investor like Bitwise promises to increase the demand for the Aave coin.
Article continues below advertisement
Is Aave crypto a good long-term investment?
Aave crypto's price prediction will help determine if it could be a good investment. Some investors have made good money with Aave. The crypto carries a lifetime return on investment of about 70,000 percent at the current price.
There isn't a guarantee that Aave will continue to deliver blockbuster returns for investors. However, Aave looks to be a risk worth taking amid the growing popularity of DeFi products and Wall Street's increasing interest in crypto. Besides Bitwise, JPMorgan Chase is expanding its offering of crypto funds to private clients. Many other banks and hedge funds are also getting more involved in crypto investing.
Article continues below advertisement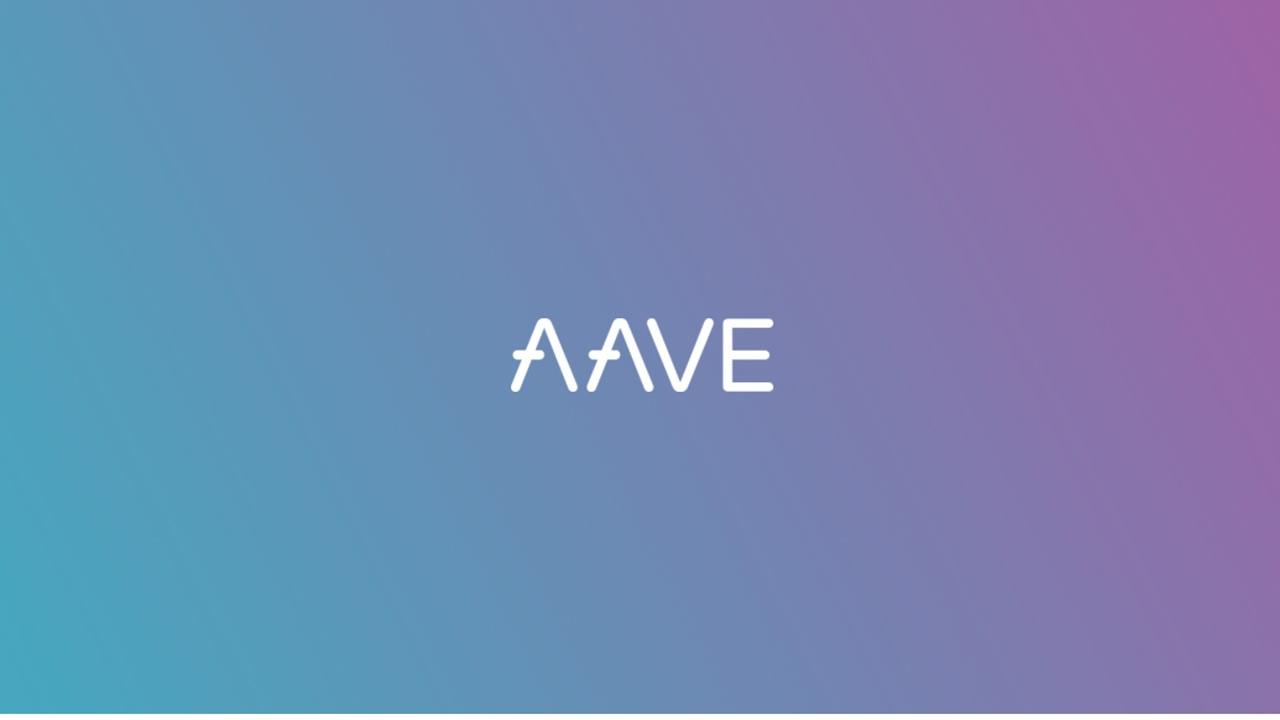 Aave crypto price prediction and how high it could go
The highest price Aave coin has attained is $667. The current price shows the crypto trading more than 40 percent below its all-time high. For Aave token to go back up to its peak by the end of 2021, it would need to gain 16 percent per month on a compounded basis for the remaining period. If it continues at that rate, it could reach as high as $2,200 by August 2022.
Where to buy Aave crypto
If you're impressed with Aave crypto's price prediction, you might want to take advantage of the current pullback to buy the dip. There are many ways to buy the Aave token because many exchanges support it. The best places to buy Aave crypto if you have capital in the U.S. dollar are Coinbase, Binance, Kraken, Gemini, and Bitfinex.