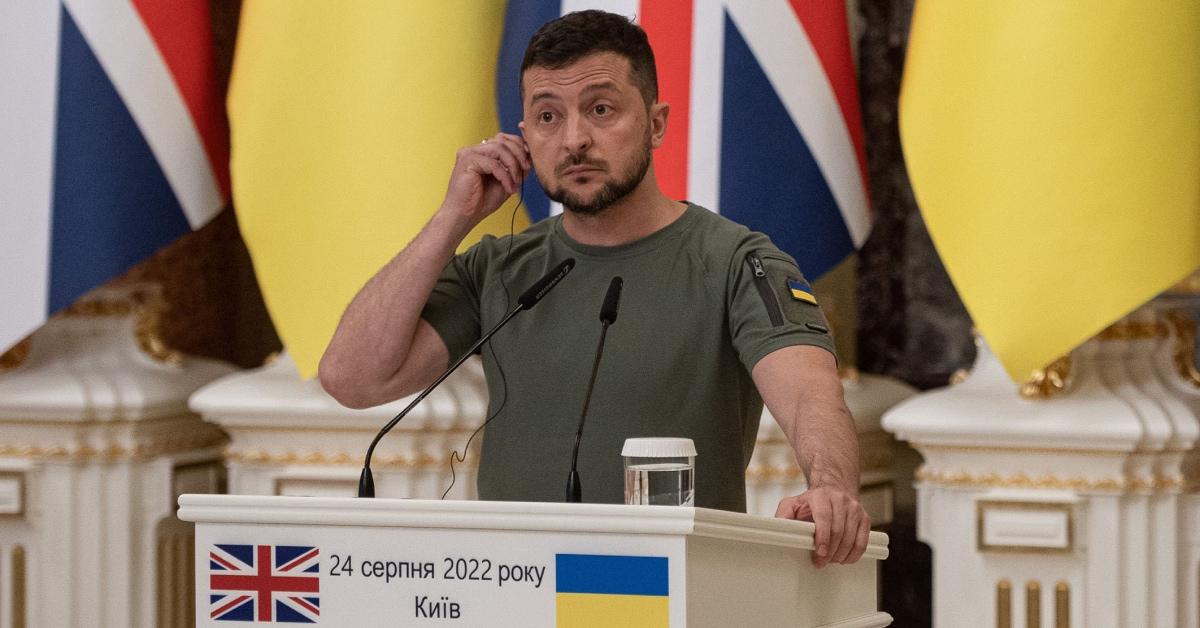 There Are Only a Few Billionaires Left in Ukraine — Volodymyr Zelensky Isn't One of Them
When it comes to reaching billionaire status, Ukraine President Volodymyr Zelensky misses the mark — by a lot. In April 2022, Reuters conducted a fact check on Zelensky's net worth after an internet meme surfaced suggesting he was a billionaire. That fact check revealed that Zelensky isn't close to being a billionaire but "more than likely a millionaire."
Article continues below advertisement
While that rumor had media outlets occupied for some time, Ukraine's president is back in the news after deciding to make a surprise visit to the U.S. on Dec. 21, 2022. The visit is the first trip Zelensky has made since Russia started the war against Ukraine. Here's what we know about Zelensky's visit to the U.S. and how his net worth compares to those holding similar titles.
What is Volodymyr Zelensky's net worth?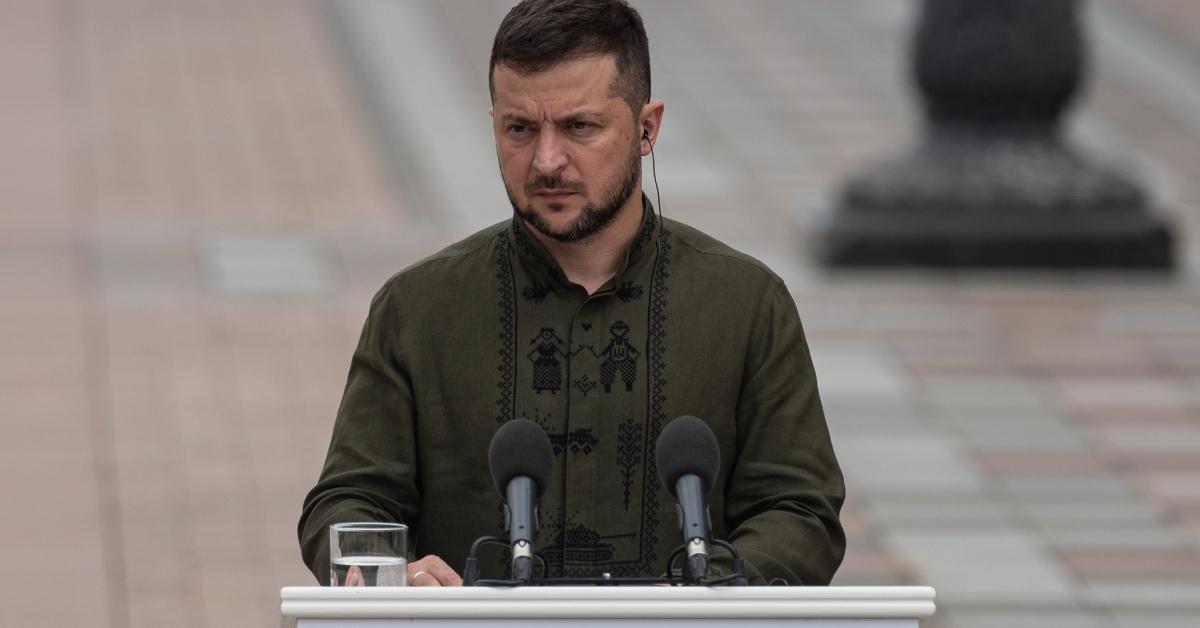 Zelensky's background may not fit the description of what you'd expect for someone who's now the president of Ukraine, but it's still quite impressive. The Ukraine native was born in 1978 and graduated college in 2000 with a law degree. Rather than pursue a career in law, Zelensky took a detour and became an actor and comedy contest producer, as per the president's official website.
Article continues below advertisement
Between 1997 and 2003, Zelensky was best recognized for being an actor, performer, and scriptwriter. Within that timeframe, he reportedly co-founded KVARTAL 95 Studio (which he now reportedly holds a 25 percent stake in) with some friends and was tasked with serving as the producer of the stand-up comedy contest, KVARTAL 95.
Article continues below advertisement
By 2003, Zelensky had been promoted to executive producer of KVARTAL 95 and remained in that role until 2011. It appears Zelensky was destined for leadership as he went on to work as the chief effective at PJSC Inter TV Station between 2011 and 2012. He later returned to his KVARTAL 95 in 2013 and resumed his role as executive producer until sometime in 2019.
During that same year, he was elected president of Ukraine and was sworn into office on May 20, 2019. Today, Zelensky is estimated to be worth $25 million, much less than his rival, Vladimir Putin, who has an estimated net worth of $70 billion. Zelensky earns $11,200 per year, according to Celebrity Net Worth.
Article continues below advertisement
Volodymyr Oleksandrovych Zelensky
Before Zelensky became the leader of Ukraine, he starred in many romantic comedy films including Love in the Big City (and the sequel), Office Romance, and Love in Vegas.
Birthdate: Jan. 25, 1978
Birthplace: Kryvyi Rih, Ukraine
Education: Earned a law degree from Kyiv National Economic University
Spouse: Olena Zelenska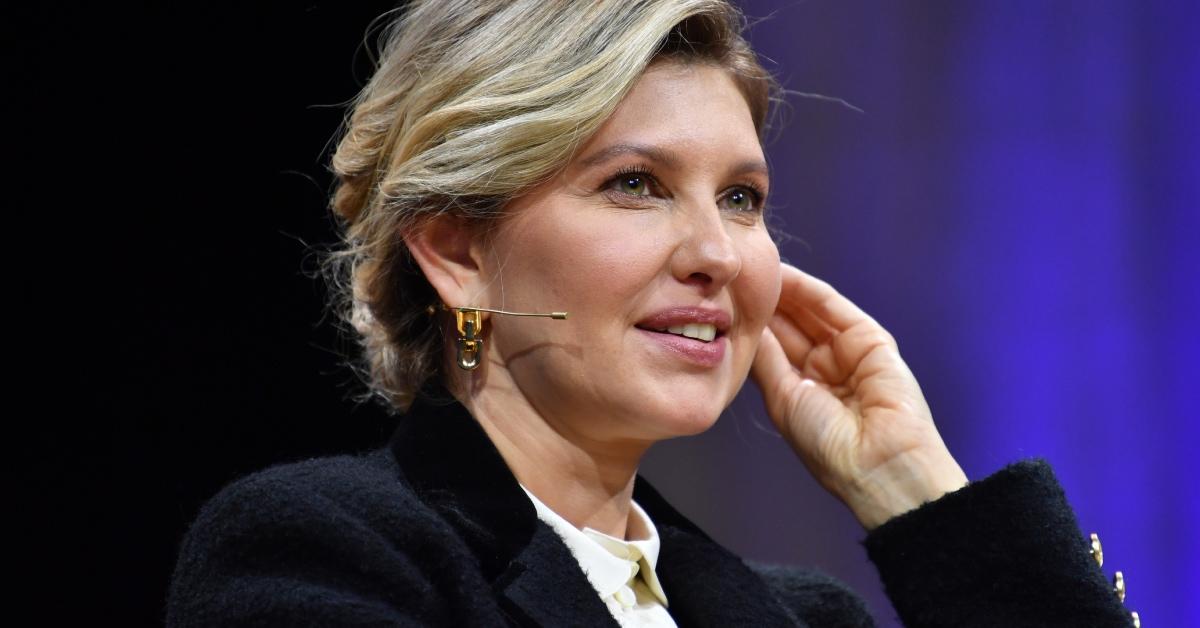 Article continues below advertisement
Who is Volodymyr Zelensky married to?
The 44-year-old politician is currently married to screenwriter Olena Kiyashko. The two met in school and married in 2003. They went on to have two kids, one of which followed in her father's footsteps. In 2014, Zelensky's daughter, Oleksandra, appeared in the film 8 New Dates alongside her father.
Why did Volodymyr Zelensky visit the U.S. in December 2022?
On Dec. 21, 2022, Zelensky visited the U.S., which is the first trip he has taken outside Ukraine since the war between Russia broke out in February 2022. Democratic Rep. Ruben Gallego of Arizona shared on CNN'S AC360 that the visit was a "special mission" Zelensky was using to "draw a direct correlation between our support and the survival and support and future victory of Ukraine."
During his visit, President Joe Biden was also expected to announce an additional $1.8 billion the U.S. would be giving to Ukraine for security assistance, as per CNN.