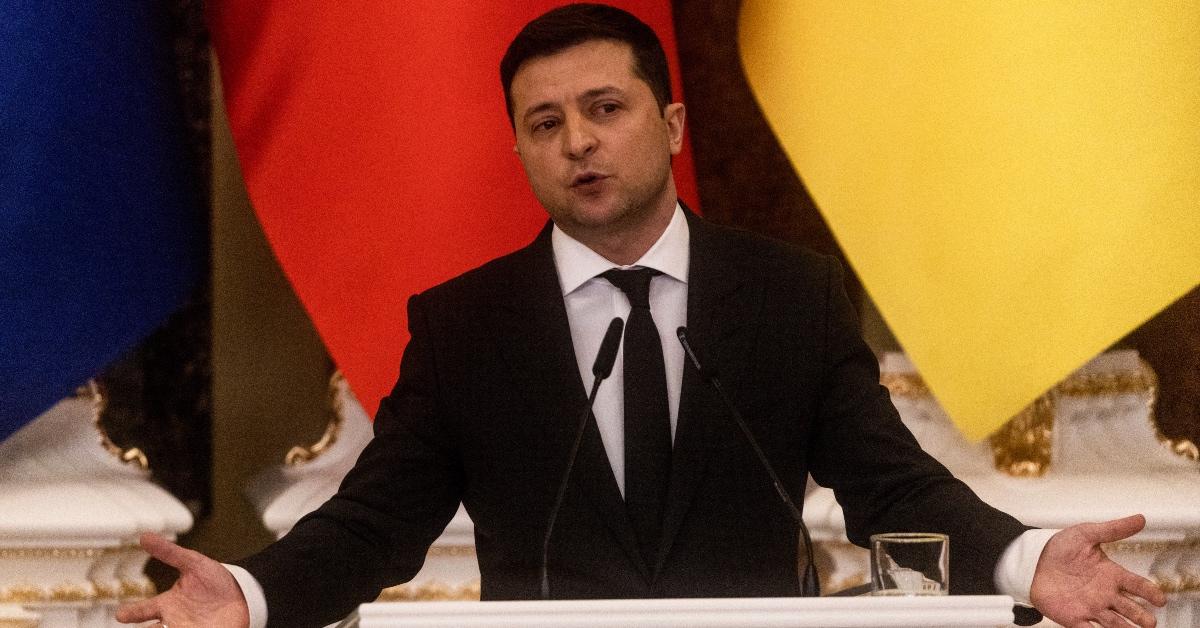 Volodymyr Zelensky Speaks Russian and Ukrainian – What About English?
Since the beginning of the Russian-Ukraine war, we've heard Ukrainian President Volodymyr Zelensky deliver several speeches and pleas for assistance. In nearly all of Zelensky's messages or meetings with global leaders, we hear his words being translated as they are typically delivered in Ukrainian. This has led many to wonder whether Zelensky speaks English.
Article continues below advertisement
Article continues below advertisement
Volodymyr Zelensky is beginning to deliver more of his messages to the world in English.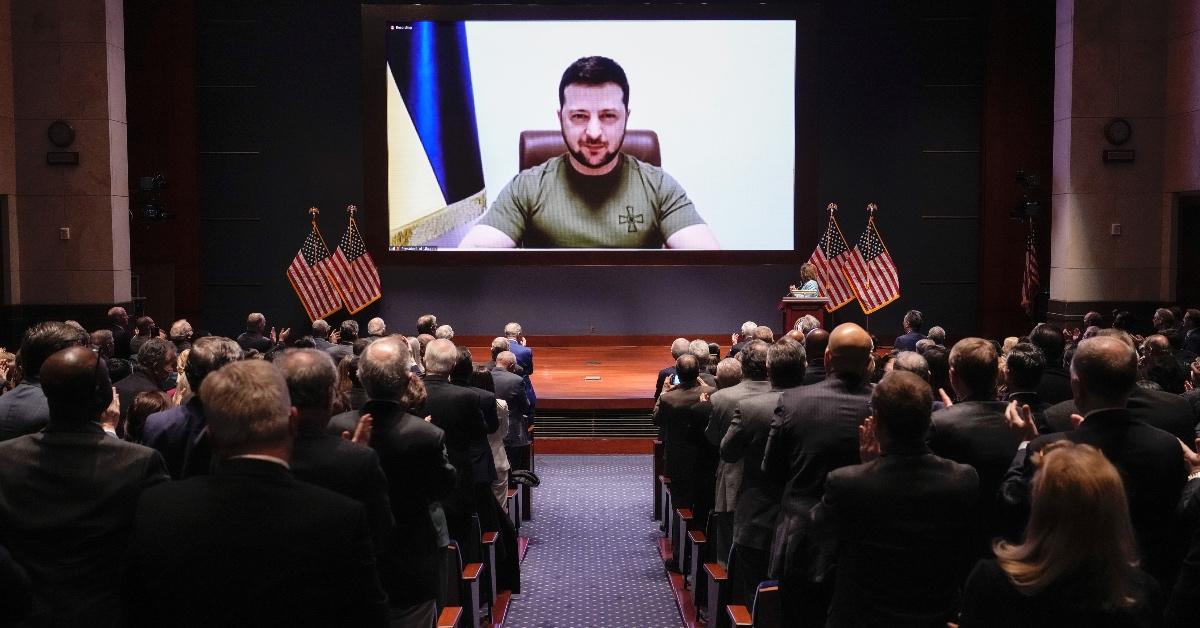 Despite the several pleas Zelensky has made for Russia to retreat from battle, the country's leader, Vladimir Putin, has yet to put an end to the attacks. This has led Zelensky to publicly call upon civilians and leaders across the globe for help.
In a video that appears to have been published on the Ukrainian leader's Instagram account on March 23, we can hear him speaking in English while standing in a desolate downtown Kyiv. The Ukrainian President is said to be "hunkering down" in Ukraine's city capital as the war continues to unfold.
Article continues below advertisement
During Zelensky's plea for assistance made via Instagram, the Ukrainian leader can be heard asking (in English) that "every free person on the planet'' stand with Ukraine to help stop this war from continuing.
In a calm and desperate tone, Zelensky then requested that people "Stand against the war. Show your standing. Come from your offices, your homes, your schools and universities. Come in the name of peace. Come with Ukrainian symbols to support Ukraine, to support freedom, to support life."
Article continues below advertisement
Article continues below advertisement
Zelensky continued by asking that people "make [themselves] visible and heard" and make it known that "freedom matters, "peace matters, [and] Ukraine matters." Although the video doesn't appear to be available to view on Zelensky's Instagram account at the time of this writing, the New York Post has published it for all to watch.
Article continues below advertisement
Is Zelensky trying to reach more people by sharing more of his messages in English?
Looking back through Zelensky's Instagram posts, it appears most are written in Ukrainian. More recently, however, the Ukrainian leader has been posting more in English.
Article continues below advertisement
On March 24, Zelensky shared a post that read "Never, please, never tell us again that our army does not meet NATO standards. We have shown what our standards are capable of. And how much we can give to the common security in Europe and the world."
Article continues below advertisement
An hour before that post went up, Zelensky shared another that read, "Sweden was one of the first to come to our aid. I am grateful to you! Your support is absolutely sincere." While it isn't clear if there is a motive behind Zelensnky posting his messages in English, doing so certainly provides more insight into the war for a broader audience.
Volodymyr Zelensky's first language isn't Ukrainian — it's Russian.
Although you might have assumed Zelensky's first language is Ukrainian as he was born in the country, his native language is actually Russian. While Zelensky's parents were Jewish, he was raised as a native Russian speaker. However, he did become "fluent in both Ukrainian and English."