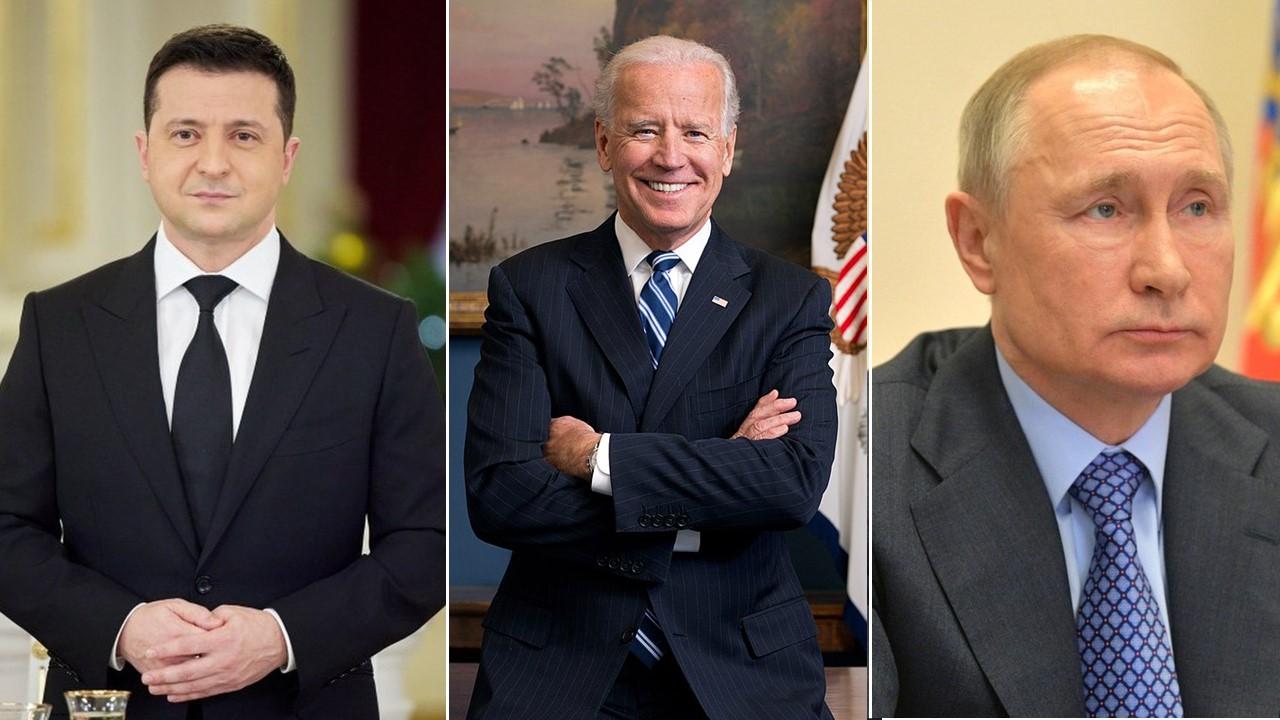 How Likely Is World War III? No One 'Wins' During a Global War
By Mohit Oberoi, CFA

Mar. 18 2022, Published 11:03 a.m. ET
Russia's invasion of Ukraine has raised fears that there could be a World War III. Will there be a third world war and who would win if a major war broke out?
Article continues below advertisement
There were two World Wars in the last century. While World War II ended in 1945 and was followed by a long Cold War between the U.S. and the Soviet Union. The world was divided between the Western bloc and the Soviet bloc. A lot of developing countries decided to remain neutral and formed the Non-Aligned Movement.
The Cold War ended with the collapse of the Soviet Union.
The Cold War ended with the collapse of the Soviet Union. There was a unipolar world for the next 20 years. Since then, the world has been transitioning towards a bipolar world with China increasingly emerging as the second world power.
Article continues below advertisement
Russia has also been gaining strength under its long-time President Vladimir Putin. While the former Soviet Union and China weren't really allies, the two countries have been moving closer. Apart from the economic interests, where China sees Russian oil and gas as a key aspect of its energy security, the two countries are also bound together by their collective disdain for the U.S.-led world order.
Article continues below advertisement
The new Cold War has already started between the U.S. and China.
We already have a new Cold War between China and the U.S. While it was in the works for a long time, it became evident during Trump's trade war. Relations between the U.S. and China haven't improved and if anything they have only worsened under President Joe Biden.
Now, the U.S. is staring at a situation where Russia and China are moving closer as their strategic interests converge. Also, we are seeing a realignment of other countries. For example, Pakistan, which was a staunch U.S. ally during Cold War and helped the country defeat Russia in Afghanistan, is now allied with China and Russia.
Article continues below advertisement
Will there be a World War III?
As reported by NBC News, Ukrainian President Volodymyr Zelensky said that it's possible that World War III "may have already started" with the Russian invasion of Ukraine. President Biden has also used the term "World War III" multiple times in his speeches.
Article continues below advertisement
Biden said that he doesn't want to risk World War III by getting into a direct military conflict with Russia over Ukraine. However, he has also said that NATO will defend its members if there's a military conflict.
Article continues below advertisement
As things stand today, there's always a chance of World War III starting, but most countries want to avoid that scale of a conflict. Unlike World War I and World War II, none of the countries apart from Russia seem inclined for a war. Even China, which has been supporting Russia both overtly and covertly, doesn't want the war to escalate beyond Ukraine, let alone starting World War III.
Who would win World War III?
There wouldn't be any "winners" if World War III does take place. World War II ended with the use of nuclear weapons against Japan. Now, many more countries have nuclear weapons, including China and Russia. The impact of World War III would be disastrous because in all likelihood it would be a nuclear war.
Article continues below advertisement
China would win the information warfare.
Meanwhile, wars are as much about information warfare as military conflict anymore. China is among the best prepared to tackle the information war. The country has built an internet ecosystem of its own with strong firewalls. Russia is realizing this the hard way because western sanctions have crippled its economy.
Article continues below advertisement
While China can bombard the world with its propaganda, other countries can't do so in China. The country takes data seriously, which was best reflected in the forced delisting of Chinese ride-hailing app DiDi from the U.S. markets.
China and Russia combined might not be able to attract many allies. In World War II and the subsequent Cold War, both of the blocs had a good number of allies. China might have overestimated its power and global standing when it took on the U.S. as well as most Asian countries at the same time.