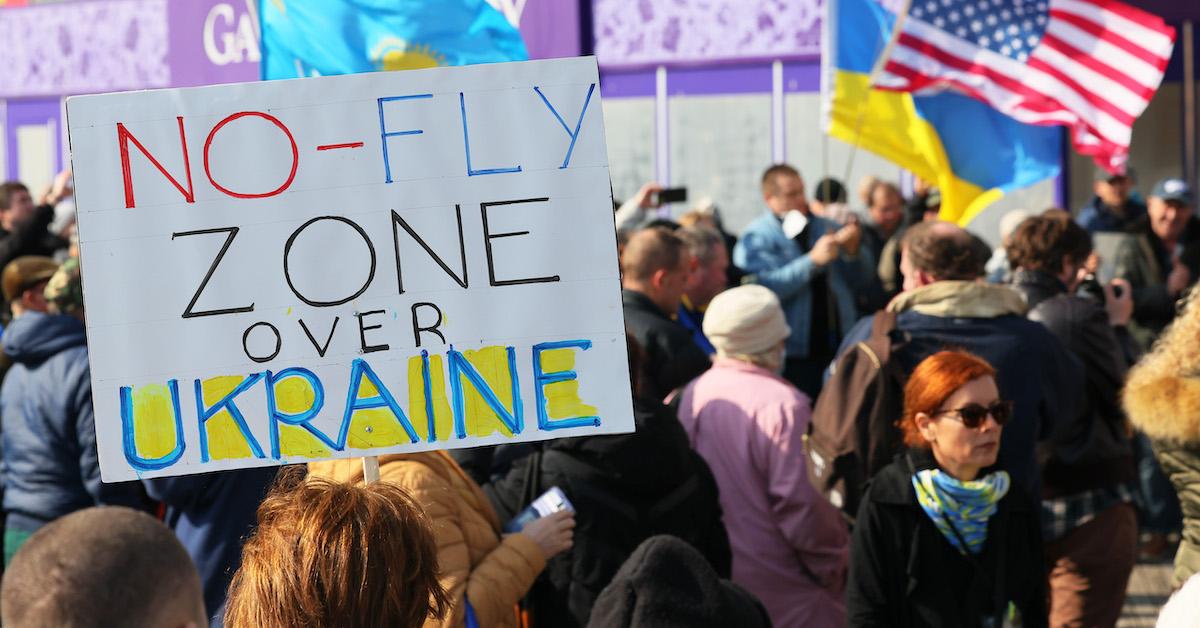 Russian President Vladimir Putin Views a No-Fly Zone as "Armed Conflict"
By Robin Hill-Gray

Mar. 7 2022, Published 10:10 p.m. ET
As Russia's invasion of Ukraine progresses, Ukrainian President Volodymyr Zelensky has expressed his gratitude for the ways that other countries have expressed their support through sanctions.
Recently, President Zelensky has made more requests including asking the United States to ban any oil imports from Russia, and to send drones and planes. He has also requested the U.S. establish a no-fly zone over Ukraine.
Article continues below advertisement
While a no-fly zone seems fairly harmless and helpful in this case, it may have larger ramifications. A no-fly zone is typically a specific area that prohibits aircraft from flying, in particular during a war. The United States has straddled the fence on how extending its support to Ukraine and a no-fly zone has not made the list of actions the United States wants to take.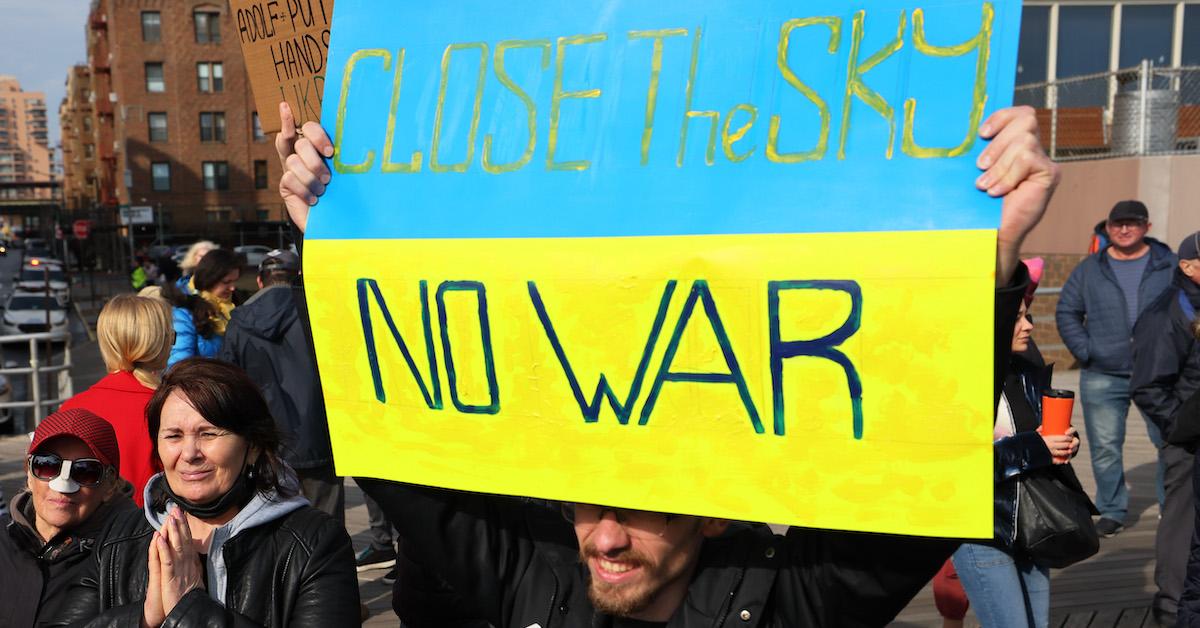 Article continues below advertisement
Why would a no-fly zone mean war?
In a briefing, White House Press Secretary Jen Psaki gave commentary on the Congress's opposition to the no-fly zone saying that no-fly zones would require action on behalf of the United States to shoot down any Russian aircraft that flies near the prohibited zone — putting the United States in direct conflict with Russia.
Secretary of State Anthony Blinken spoke in an interview saying, "The President's been very clear about one thing all along as well, which is we're not going to put the United States in direct conflict with Russia, not have American planes flying against Russian planes or our soldiers on the ground in Ukraine."
He added that President's main concern is to avoid risking a war that goes beyond Europe and Ukraine.
Article continues below advertisement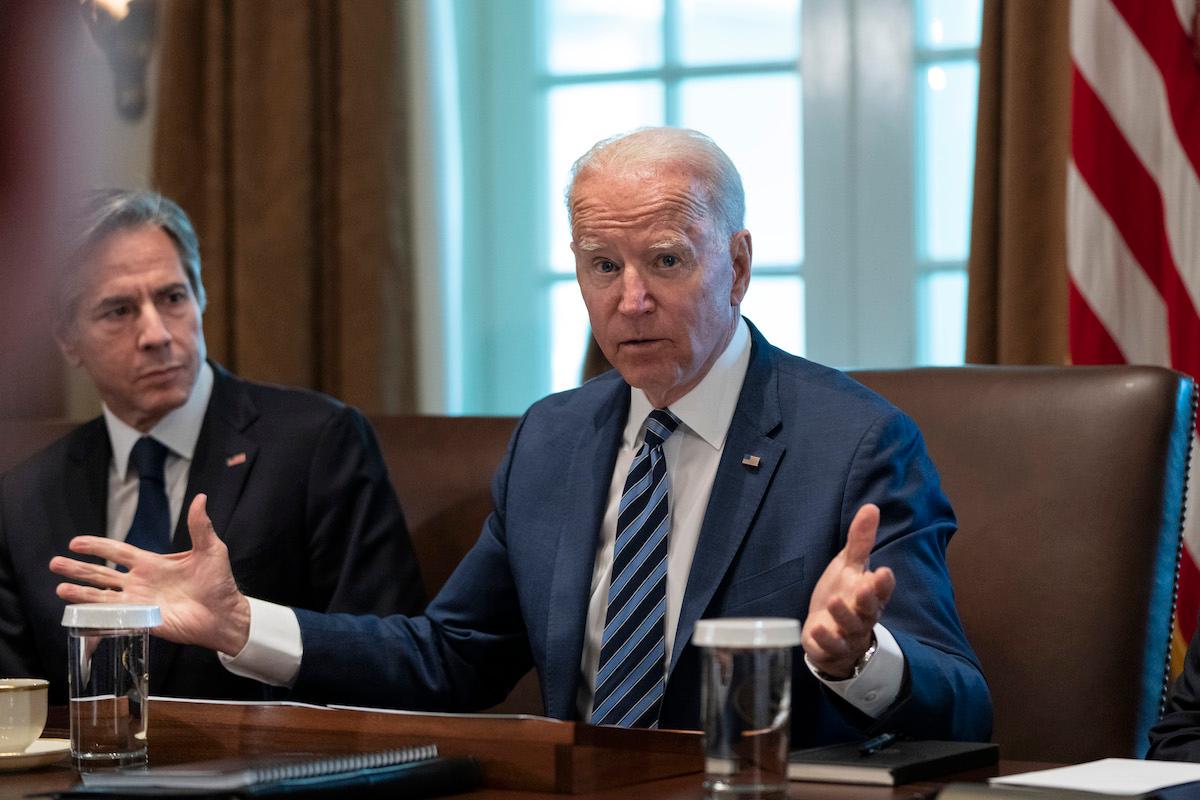 Rep. Adam Kinzinger tweeted support of the no-fly zone where he claimed that if the U.S. does not act now and take the risk, it will have to do so later in a more serious manner.
"This is a good moment to renew my call for a no-fly zone, at the invitation of the Ukraine government. I fear if this continues, we will have to intervene in a bigger way," he wrote. While the U.S. is failing to respond in the way Ukraine is requesting, the U.S. is still making it clear that it supports Ukraine, "in every other way possible."
Article continues below advertisement
Vladimir Putin views a no-fly zone as direct military conflict.
The United States response to the no-fly zone request is likely pleasing Russian leader Vladimir Putin, who stated that if the United States or NATO imposes any defense against Russia, it will be viewed as an act of war.
"We hear calls to impose a no-fly zone over Ukraine. Any moves in such direction will be seen by us as participation in an armed conflict by the country that will create threats to our servicemen," Putin said, according to The New York Times.
As the conflict between Russia and Ukraine continues, it remains to be seen whether or not NATO and the United States will change their stance on implementing a no-fly zone over Ukraine.
Past no-fly zones have included Iraq during the Gulf War and Libya in 2011, which was approved by the United Nations Security Council.