Is Ukraine President Zelensky Authoritarian? Tucker Carlson Thinks So
Article continues below advertisement
Article continues below advertisement
"So if all of these details seem shocking to you, if this is not the Zelensky you've heard about on The Today Show, then you may not have been paying attention to Ukraine," Carlson said during the March 21 airing of Tucker Carlson Tonight. "You should be very worried by your leaders' response to what's happening in Ukraine, the growing dictatorship there."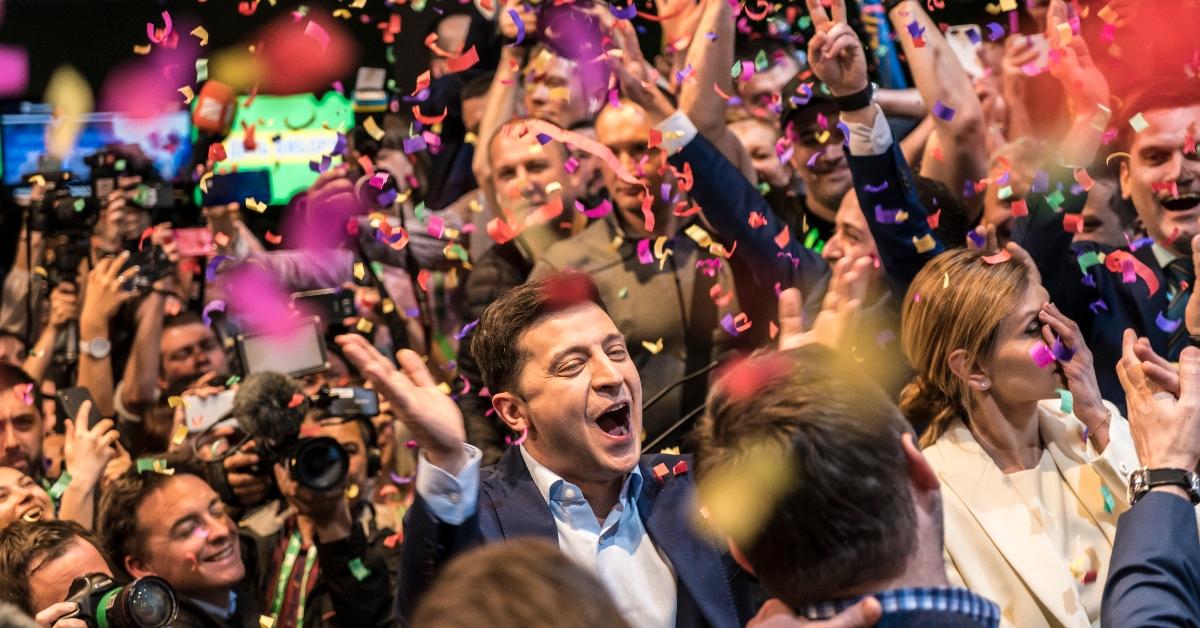 Article continues below advertisement
So, is Zelensky really an authoritarian?
It's a stretch to say Zelensky is an authoritarian based on his recent actions to protect his country in the wake of Russia's unprovoked invasion. In war, governments often crack down on things typically considered personal and political freedoms.
Zelensky was elected by the Ukraine people in what the U.S. State Department determined was a fair election in April 2019. The election was "considered free and fair by international and domestic observers," states a 2020 State Department report on human rights practices in Ukraine.
Article continues below advertisement
Article continues below advertisement
Is Ukraine a democracy?
Although Ukraine was called a "flawed democracy" in the 2021 Democracy Index by The Economist Intelligence Unit — as was the United States. The report acknowledged that increased tensions with Russia played a part in a decline in democracy in Ukraine.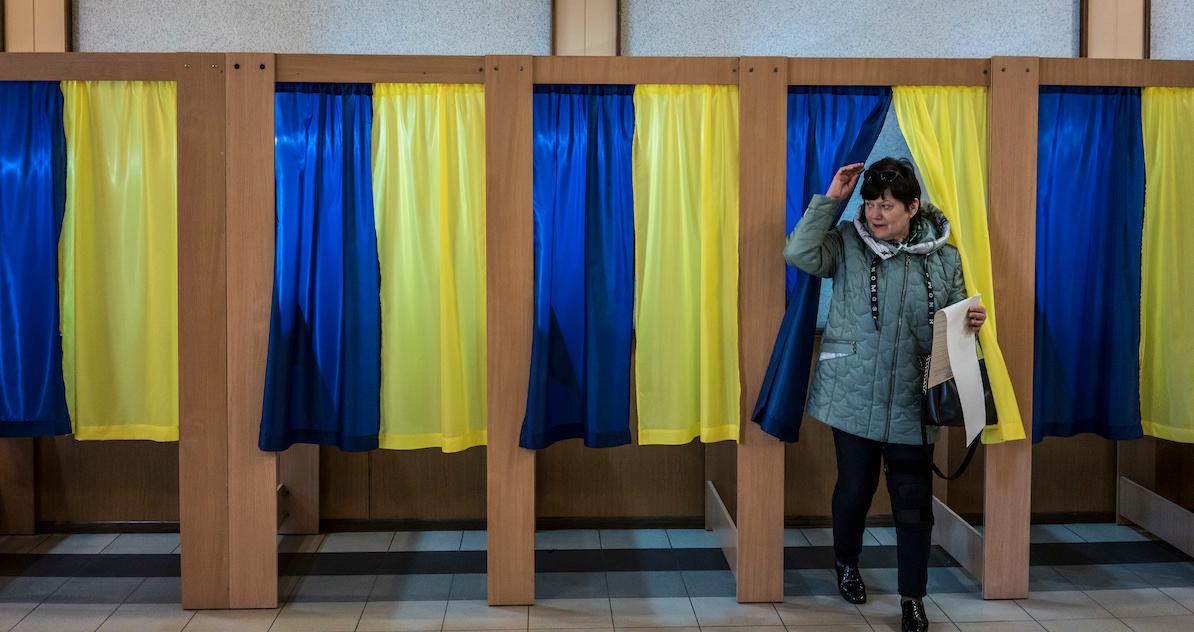 Article continues below advertisement
"Government functioning under a direct military threat usually restricts democratic processes in favor of the centralization of power in the hands of the executive and the security or military apparatus with the aim of guaranteeing public safety," the report states.
Article continues below advertisement
The nonpartisan group Freedom House deemed Ukraine as "partly free" with a 61 out of 100 rank in its 2022 Freedom in the World report. The same group gave Zelensky's country a Democracy Score of 3.36 out of 7 in its 2021 Nations in Transit report, calling Ukraine's government a "transitional or hybrid regime."
Article continues below advertisement
Did Zelensky ban political parties?
In his claims that Zelensky is an authoritarian, Carlson took issue with the Ukrainian president's recent move to block 11 political parties that have ties to Russia.
Article continues below advertisement
Article continues below advertisement
"There is no evidence that the opposition parties he banned were aiding Russia in its war against Ukraine," Carlson said. "Opposition Platform For Life, for example, denounced the Russia invasion the moment it happened, just like everybody else. But Zelensky took the opportunity to turn Ukraine into, effectively, a one-party state, which it now is."
Ukraine actually has over 300 officially registered political parties, although many of those parties are not active. The banned Opposition Platform for Life political party holds the second most seats, 44, on the 450-seat Ukrainian Parliament. Zelensky's Servant of the People party holds 242 parliamentary seats.
Article continues below advertisement
Did Zelensky "seize control" of Ukraine's media?
Carlson also criticized Zelensky for the "seized control of the country's media outlets." When Russia invaded Ukraine on Feb. 24, Zelensky declared martial law in Ukraine. Martial law is a temporary rule for military control over the civilian government during an emergency or crisis such as war.
Article continues below advertisement
Earlier this month, Zelensky took his martial law decree one step further with an order to combine all national television channels in Ukraine under a "unified information policy."
The around-the-clock news platform is meant to counter the "active dissemination of misinformation justifying or denying the armed aggression of the Russian Federation against Ukraine" and to "tell the truth about the war," reports The Jurist.