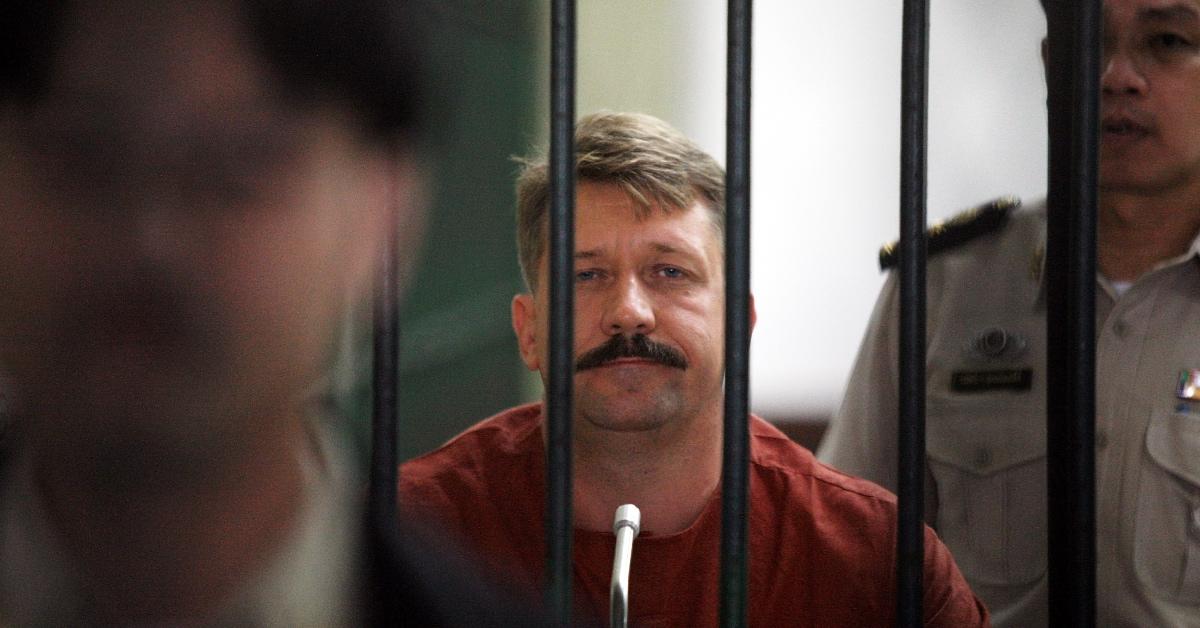 Who Is Viktor Bout? Russian Prisoner Swapped for Brittney Griner
On Dec. 8, 2022, President Joe Biden publicly announced that basketball star Brittney Griner had finally been released from Russian custody and was on a plane heading back to the U.S. Griner was detained by Russian authorities and held under "intolerable circumstances," as Biden put it. Griner's return was made possible through a prisoner swap with arms dealer Viktor Bout.
Article continues below advertisement
Bout has been in U.S. custody for several years now and is said to be close to Russian President Vladimir Putin, according to CBS News. Who is Bout, why was he detained by U.S. officials, and what is his net worth?
Who is Viktor Bout and what is his net worth?
Some call him the "merchant of death" while others refer to him as "one of the most dangerous men on the face of the Earth." Bout is known for creating the air-freight company, Air Cess in the '90s, which trafficked weapons around the world, essentially fueling civil wars.
Article continues below advertisement
Although Air Cess initially began transporting things like TVs, air-conditioners, and pricey furniture, according to a piece published by The New Yorker, it then moved on to shipping textiles and electronics from the United Arab Emirates to Afghanistan.
As Bout's business continued to expand, he was then approached by Ahmed Shah Massoud's deputy who was interested in having Bout "hustle guns." The request came after Massoud grew more concerned over the "advance of Taliban rebels."
Article continues below advertisement
Although Bout didn't have connections with arms dealers, he eventually made one with Peter Mirchev. After their initial meeting, Bout's business blossomed, and he soon had "a network of thirty companies around the world," according to The New Yorker. By the late '90s, Bout had hundreds of people working for him and he became a multimillionaire.
Today, Bout is estimated to be worth $50 million.
Viktor Bout
International weapons trafficker
Viktor Bout is the son of a bookkeeper and auto mechanic. Aside from being alarmingly skilled in trafficking arms, Bout is also fluent in many languages. He can "read 15 or 16 languages, go to the market with nine or 10, and fluently speak five or six."
Birthdate: Jan. 13, 1967
Birthplace: Dushanbe, Tajikistan
Education: Served two years in the Soviet army and went on to study Portuguese at the Military of Foreign Languages in Moscow
Spouse: Alla Bout
Kids: 1
Article continues below advertisement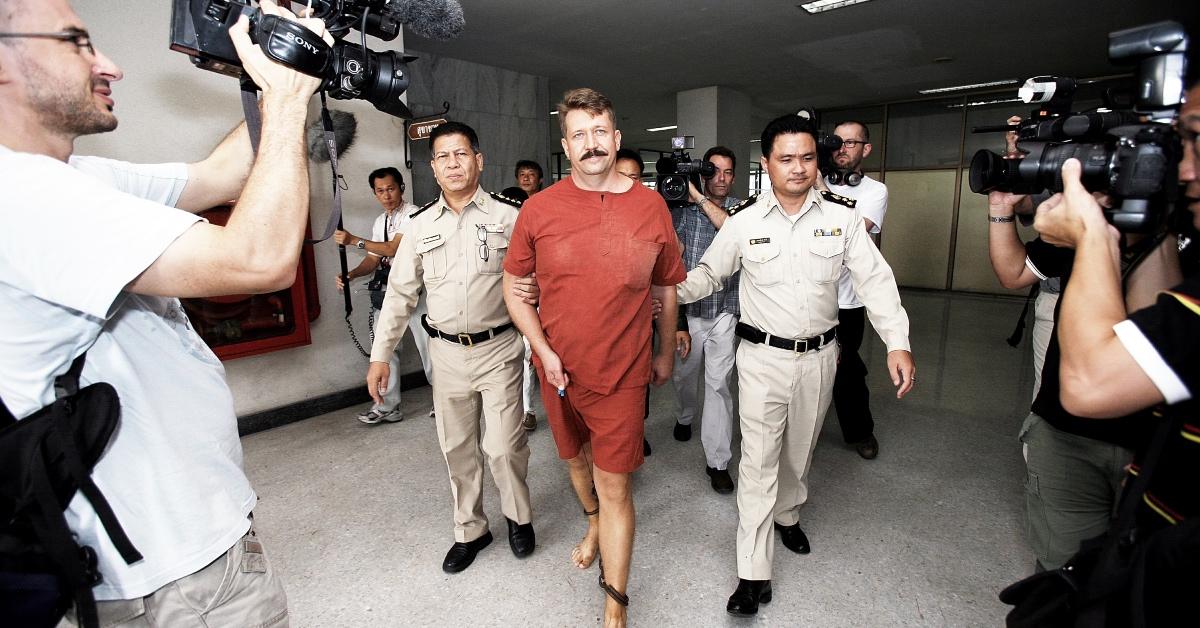 How was Viktor Bout caught?
Although he initially didn't see anything wrong with what he was doing, over time, the trafficking of weapons put many in the direct path of danger, even Americans.
After the U.S. became privy to Bout's attempt to sell millions of dollars worth of weapons to the foreign terrorist organization, Fuerzas Armadas Revolucionarias de Colombia (FARC), and would be used to kill Americans in Colombia, there was enough evidence to justify his arrest.
Article continues below advertisement
The Department of Justice (DOJ) says that it was during a "covertly recorded meeting in Thailand" in March 2008 that two confidential sources working with the DEA met with Bout who discussed the plan to transport the weapons. During the meeting, the international arms dealer also admitted that the U.S. was his "enemy" and that he had been "fighting the United States…for 10 to 15 years."
Shortly after the meeting, Bout was arrested in Thailand after a complaint was filed in Manhattan federal court, according to the DOJ. After being "charged with a four-count indictment," Bout was extradited from Thailand to New York.
Article continues below advertisement
What was Viktor Bout convicted of?
Following a trial, the DOJ announced that Bout had been convicted of the following charges and faced a 25-year prison sentence:
Conspiring to kill U.S. nationals
Conspiring to obtain and use anti-aircraft missiles
Conspiring to provide support to a foreign terrorist organization
Conspiring to kill U.S. officers and employees
After spending over a decade locked up in the U.S., Bout was released to his wife and daughter in December 2022 in Russia after a 1-for-1 prisoner swap was agreed upon. The exchange occurred at Abu Dhabi Airport.
Article continues below advertisement
Who is Viktor Bout's wife?
Bout is married to Alla Protassova. The two met sometime around 1988 while Protassova was still married to a translator for the local Soviet trade mission, as per The New Yorker. After she moved back to Russia, she left her husband and married Bout in 1991. A few years later, the couple welcomed their first child, a daughter named Elizaveta Bout.
Where is Viktor Bout now?
On Dec. 8, 2022, Bout was released from U.S. custody to Russian authorities. He has reunited with his wife and daughter after being "unlawfully detained" for years according to the Kremlin.