Facing 10 Years In Russian Prison, When Is Brittney Griner's Sentencing?
WNBA star Brittney Griner could face 10 years in Russian prison if convicted. When is her sentencing and how much time is she facing behind bars?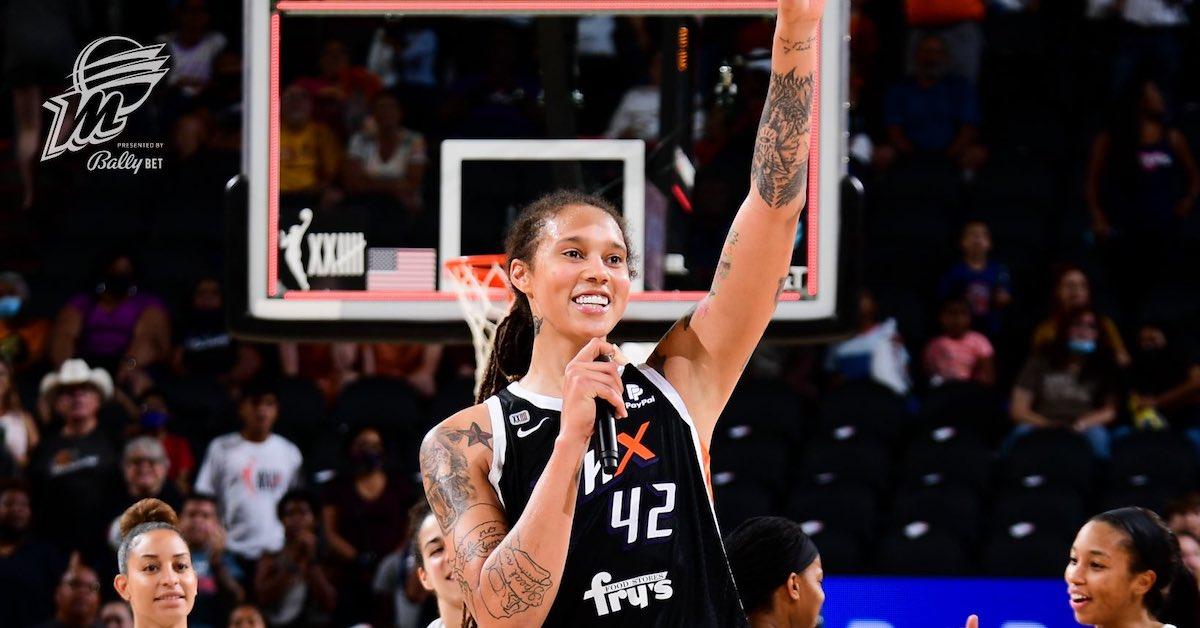 Amid its ongoing war with Ukraine, Russia has another issue that is drawing attention.
WNBA star Brittney Griner was detained in Russia on February 17 as she was accused by authorities of having a cannabis cartridge in her luggage. In Russia, that crime carries weight — nearly 10 years in prison if she is convicted.
Article continues below advertisement
Article continues below advertisement
Having now been detained for nearly five months, Griner's case brewed rage within American media and basketball fans as people believe had Griner been an NBA player, she likely would have been home by now.
Others point out the urgency of President Joe Biden getting her home pales in comparison to former President Donald Trump getting rapper A$AP Rocky home after he was detained in Sweden.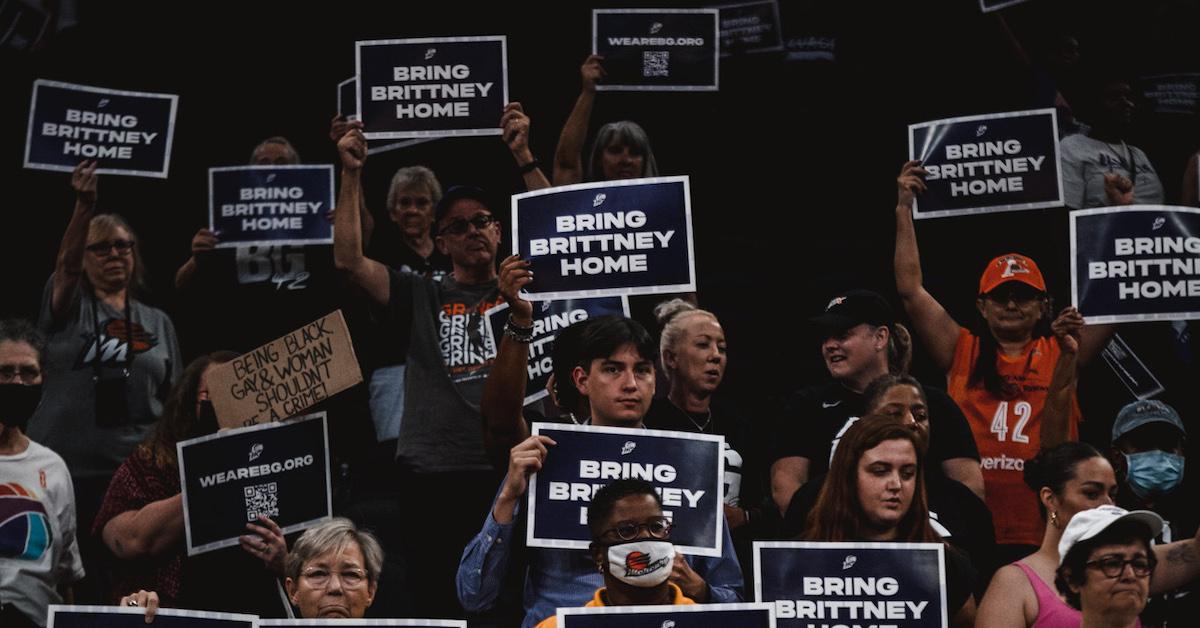 Article continues below advertisement
Brittney Griner pleaded guilty on July 7 in court near Moscow.
Since being detained in Russia, Griner has decided to plead guilty. According to the New York Times, Griner stated, "I'd like to plead guilty your honor. But there was no intent. I didn't want to break the law."
Her lawyer told the judge on her behalf that her bringing a cannabis cartridge into the country was due to "carelessness."
Her lawyer, Aleksandr Boikov, said "She pleaded guilty, stressing that she was carrying substances prohibited in Russia unintentionally because she was packing in a hurry." Russian leaders such as Sergei A. Ryabkov, the deputy foreign minister, believe that the press surrounding the issue (particularly in the way America describes the situation) is not helping Griner at all.
Article continues below advertisement
Article continues below advertisement
Ryabkov said, "We have a long-established form of discussing these matters. The American side's attempts to foment hype and make noise in the public environment are understandable, but they don't help to practically resolve issues."
Elizabeth Rood, chargé d'affaires at the United States Embassy in Moscow, said Brittney told her under the circumstances, she is "doing well" and has been able to "eat well" and "read books." Griner's wife has been advocating on her behalf and speaking with Biden.
Article continues below advertisement
Griner's wife, Cherelle Griner says she refuses "to be silent" as her wife's freedom hangs in the balance. Fans of Griner have taken the same stance, tweeting that if WNBA players were as equally as their NBA counterparts they would not be forced to play basketball overseas to make more money.
Article continues below advertisement
When is Brittney Griner's sentencing?
Though no offical word has been released from the Kremlin as it claims it is not directly involved in Griner's case, it has been reported that Russia wants an exchange. Per The New York Times, state media in Russia are saying that Moscow plans to advocate for the release of Viktor Bout, who is detained in the United States as a convicted arms dealer.
They might use him as the bargaining chip to get Griner back home to the United States.
While these rumors swirl, Griner's sentencing still looms ahead. As it stands, there has not been an official date released for when her sentencing will be. However, her next in-court appearance is scheduled to be on July 14.
If she is convicted she faces 10 years in prison in Russia.