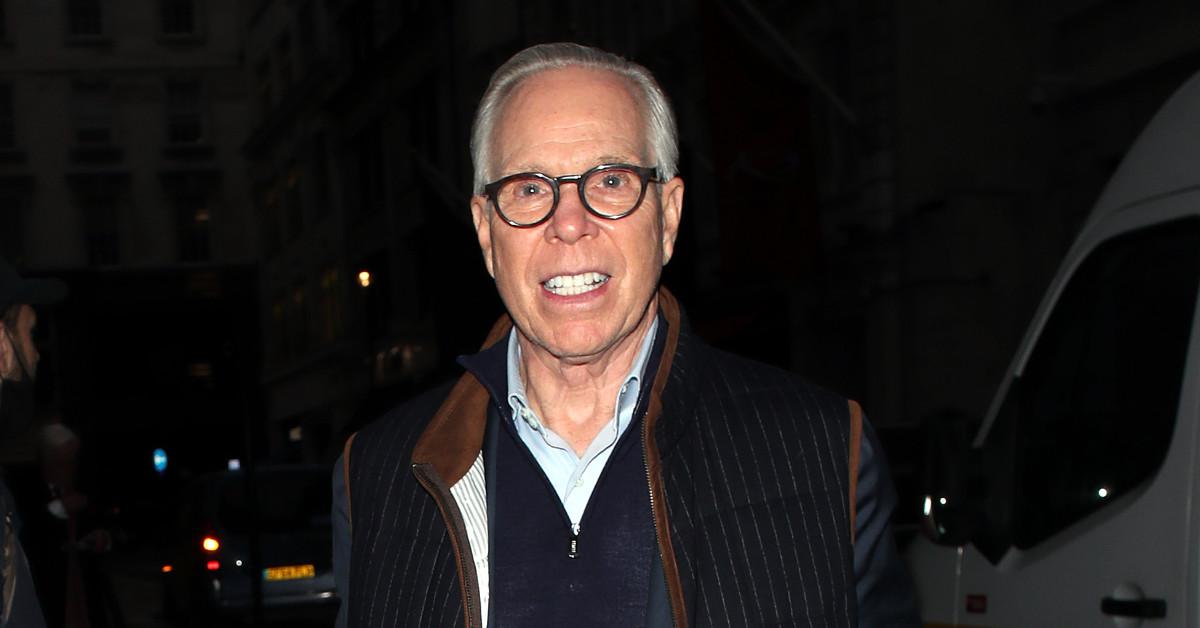 Tommy Hilfiger Is Going "Phygital" at New York Fashion Week
The Tommy Hilfiger brand is shaking New York Fashion Week (NYFW) — and the English language, apparently — with the brand's "phygital" experiences at the fashion event in New York City this fall.
As the designer, Hilfiger, who racked up a reported nine-figure net worth building his namesake brand, said in a press release that the Fall 2022 season "is all about the collision of my favorite archival inspirations with new live event concepts and virtual worlds."
Article continues below advertisement
As Tommy Hilfiger launches its Fall 2022 collection and returns to NYFW for the first time in three years, it plans to "[immerse] audiences in brand explorations that bridge IRL and metaverse connectivity in a continuation of the industry's largest 'See Now, Buy Now' platform," the company adds.
Tommy Hilfiger's Fall 2022 NYFW show will live-stream on Roblox.
Scheduled for Sept. 11 at 7 p.m. ET, Tommy Hilfiger's NYFW show will take place at the Skyline Drive-In in Brooklyn but will live-stream on the Roblox platform, with avatars modeling the clothing in a virtual New York City. As Vogue reports, all the clothing on display will be available to buy immediately, and Roblox users will be able to access digital exclusives.
Article continues below advertisement
"My heart immediately went to New York's iconic creative culture when I thought about where to launch our return to fashion week," Hilfiger explains. "This is where fashion, art, music, and entertainment was all coming together when I first started out in the industry. And today, it is still this approach that inspires me to engage with the cutting-edge communities building new creative experiences."
Hilfiger sold the company in 2010 but remains its principal designer.
Hilfiger started selling jeans with friends in high school and eventually opened a store called People's Place. That business, however, went bankrupt when Hilfiger was in his mid-20s. "I wasn't paying attention to the 'business' part of the business," he told Forbes in 2013.
After learning from his People's Place mistakes, Hilfiger started his self-named business in 1985, with an idea to make clothes that were "preppy with a twist." And eventually, he found buyers.
Article continues below advertisement
"By 1988, our sales were $25 million," he said. "We reached $500 million in the mid-1990s. By the end of that decade, our sales were $1 billion. Our success, I think, was a mixture of luck, hard work, and following through with our plan."
Article continues below advertisement
Apax Partners acquired Tommy Hilfiger Corp. in 2006 for $1.6 billion, and then PVH Corp. acquired the company from Apax Partners in 2010 for $3 billion. Through those transitions, Hilfiger has stayed on as the brand's principal designer. According to Celebrity Net Worth, he has a net worth of $450 million.
Tommy Hilfiger
Fashion designer, founder of the Tommy Hilfiger Corporation
Net worth: $450 million (reported)
Tommy Hilfiger is a fashion designer who founded the Tommy Hilfiger Corporation in 1985 and remains its principal designer.
Birthdate: March 24, 1951
Birthplace: Elmira, N.Y.
Spouses: Susie Cirona ​(m. 1980, div. 2000)​, Dee Ocleppo ​(m. 2008)
Children: Richard, Ally, Sebastian, Kathleen, Elizabeth