Nicole Curtis of HGTV: Unveiling Her Net Worth and the Homes She Rules
Nicole Curtis, HGTV's 'Rehab Addict' star, has made millions from buying decrepit homes and turning them into classic beauties. What's her net worth?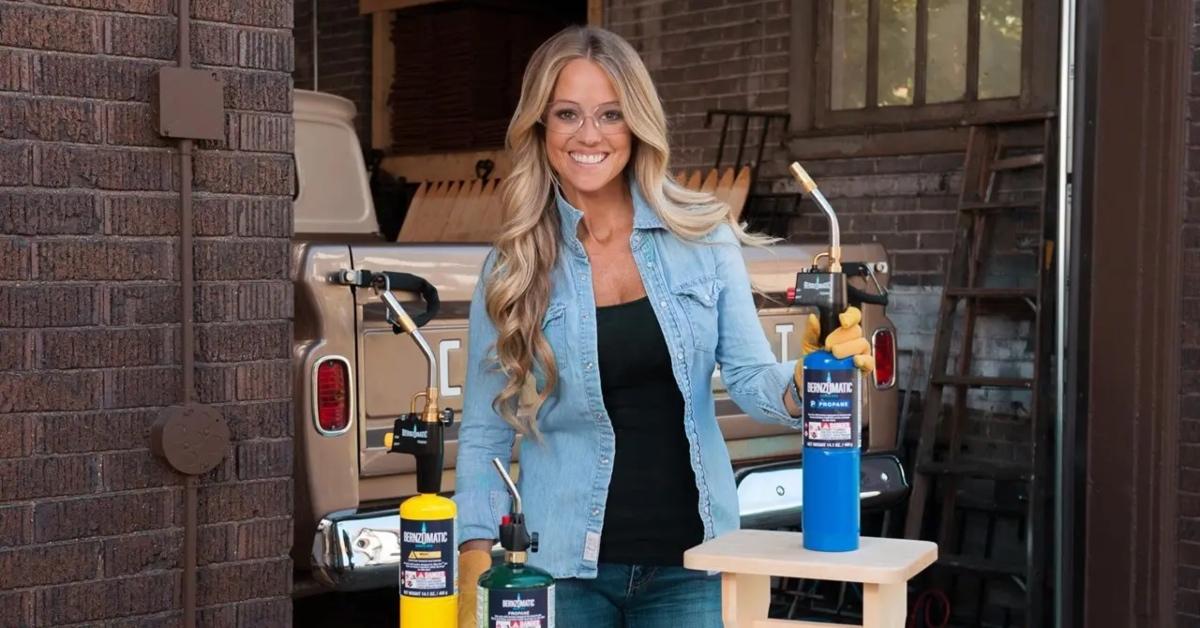 After Rehab Addict star and house restorationist Nicole Curtis took a step back from television in 2018, fans were devastated. But, after two years, the realtor and author returned in full force, ready to tackle her biggest project yet — the Michigan Lake House she purchased in 2014.
Article continues below advertisement
Article continues below advertisement
Although Curtis is best known for her role on Rehab Addict, she has appeared in plenty of shows and possesses a handful of other talents aside from her ability to give historical properties another chance at life. If you're wondering just how much Curtis has made from restoring homes and her roles on HGTV, we have all the details on her net worth and personal life.
Nicole Curtis
Realtor and TV personality
Nicole Curtis began restoring homes in the 1990s and after convincing HGTV producers to give her a show, she made her debut on TV in 2010 and hasn't looked back since.
Birthplace: Lake Orion, Mich.
Birthdate: Aug. 20, 1976
Education: Curtis reportedly studied at colleges in Ga, Fla., and Mich., and eventually earned a degree in education.
Married: No
Kids: 2 sons, Ethan and Harper
Article continues below advertisement
What is Nicole Curtis' net worth?
Although Curtis admits she "wasn't made for TV," she has certainly proven to be good at entertaining, and fixing homes. Curtis began filming for the DIY Network/HGTV series Rehab Addict in 2010 and the show carried on until 2018, up until the time she decided to take a two-year hiatus.
When the show first debuted, Curtis says she hustled and was "a much-younger mommy burning both ends of the candle." At that time, she was balancing real estate, design, and house renovations.
Article continues below advertisement
Article continues below advertisement
Between her ability to restore classic homes and remodel them on a budget, Curtis landed several other TV roles including Rehab Addict Rescue, Rehab Addict: Detroit, Flipping the Block, and Beach Flip.
So, what is Curtis' net worth you wonder? Surprisingly, the mom and home rehabber is worth $8 million, according to Celebrity Net Worth.
Article continues below advertisement
How many houses does Nicole Curtis own?
While much of Curtis' net worth stems from the earnings she collected through her appearances on various HGTV shows, she also has a few assets that pad her fortune. In 2014, Curtis purchased a cottage built in 1904 located in Lake Orion, Mich. Restorations and revamps to the cottage came during the filming of Rehab Addict Lake House Rescue, which aired in November 2022.
Article continues below advertisement
During the show, it was revealed that at the time of purchase, the cottage stretched a mere 700 square feet. But, after some reconditioning and rebuilding, Curtis lifted the house, poured a new foundation, and added two additional floors, as per HGTV.
Article continues below advertisement
Curtis' company, Detroit Renovations LLC, also owns a property in Detroit. The reality TV star bought the home in 2017 for $17,000 but later ran into some legal issues with the Detroit Land Bank Authority. Apparently, after Curtis bought the property and spent $60,000 in renovations, the city agency came forward claiming it possessed ownership of it.
After a civil lawsuit was filed, the court ruled in 2021 that Curtis was the rightful owner of the home. While the Rehab Addict star is known for spending her hard-earned money on purchasing properties, many are sold following the makeover process. The "dollar house" Curtis paid $1 for in 2011 sold for a whopping $150,000. She reportedly invested $145,000 of her money to renovate it.
Article continues below advertisement
Article continues below advertisement
What does Nicole Curtis do now?
Although Curtis made a comeback with her lake house HGTV three-episode special, she indicated on her website that she isn't doing any other appearances just yet. "The only appearances I will be making will be from my old house and my neighbor's dining room as their windows look right into ours."
When Curtis isn't filming or working on remodeling a run-down home, she's likely spending time with her children.