Anita and Ken Corsini Get New Show, 'Flipping Showdown,' on HGTV
HGTV canceled Flip or Flop Atlanta in 2019 after two seasons, but don't feel bad for hosts Anita and Ken Corsini—or their net worth! The couple is back in business with HGTV with their new reality competition, Flipping Showdown.
Article continues below advertisement
Anita and Ken Corsini
Real estate flippers, TV hosts
Net worth: $12 million (unconfirmed)
Anita and Ken Corsini are real estate flippers best known as the hosts of Flip or Flop Atlanta and Flipping Showdown. They flip houses in the Atlanta area through their company, Red Barn Homes.
Birthdays: March 7, 1977 (Anita), October 28, 1976 (Ken)
Education: University of Georgia
Premiering on Nov. 17 on HGTV and Discovery+, Flipping Showdown will see which of three teams of flipping experts can make the biggest profit. At stake? A job with the Corsini couple's company. "This is the ultimate job interview," Anita said in a press release.
Ahead of Flipping Showdown's debut, here's more information about the Corsini couple.
Article continues below advertisement
Anita and Ken Corsini have a rumored net worth of $12 million.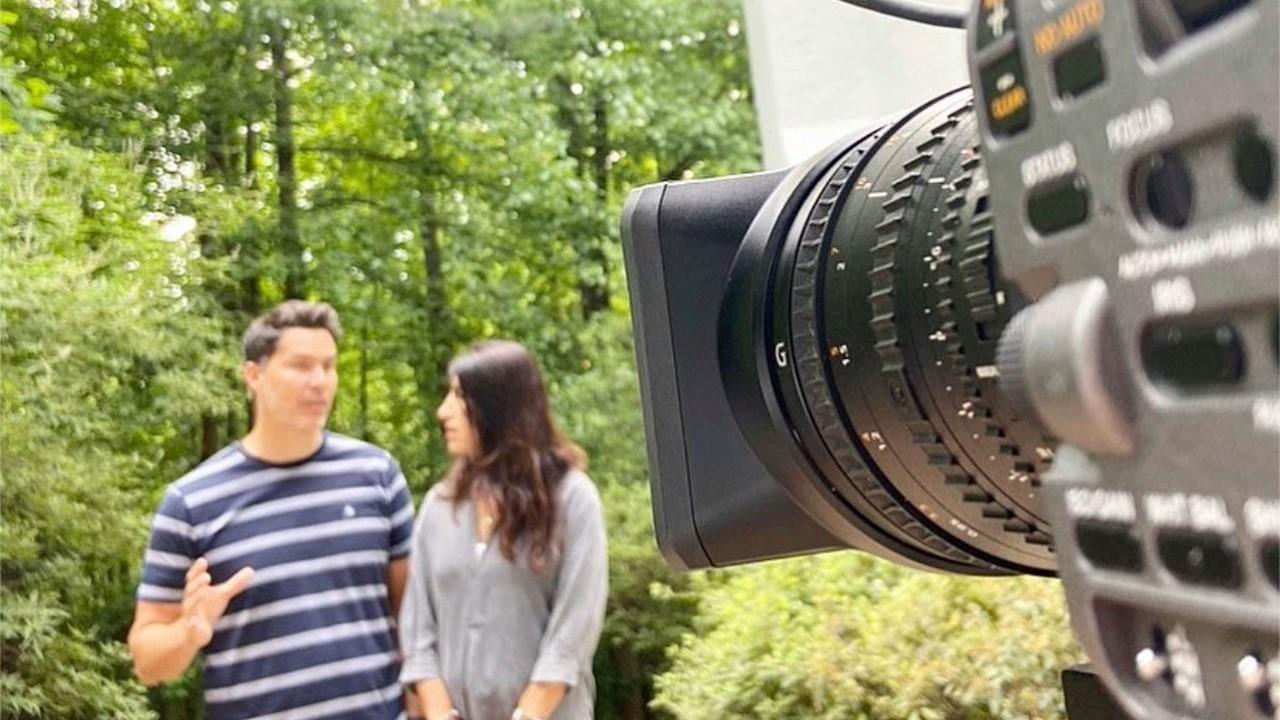 The estimates of the Corsini couple's net worth are sketchy at best, but some online sources peg the number at $12 million.
Of course, their fortune got a big boost—figuratively and monetarily—when HGTV came calling. Flip or Flop Atlanta, a spin-off of the cable channel's Flip or Flop franchise, debuted in 2017.
"They saw that we had a business that we were doing a high volume of houses," Ken told Entertainment Weekly at the time. "Atlanta has a lot to offer. I think the houses that we flip are just really interesting and unique. There's old housing stock, there's new housing stock. But all together, it just makes for a dynamic show."
Article continues below advertisement
Anita and Ken Corsini have bought and sold more than 800 homes through their real estate business.
The Corsini couple got their start in real estate in 2000—when, at age 23, they bought their first house—as Ken explains on the website for their business, Red Barn Homes. "Less than two years later, I had the itch to find a little plot of land and attempt to build our own home," he adds. "We bought 2 acres and somehow talked the bank into giving us a construction loan. Over the course of 6 months, Anita and I dove head first into building our house (something we knew zero about at the time)."
Article continues below advertisement
Since founding Red Barn Homes in 2005, the couple has bought and sold more than 800 homes in and around Atlanta. "With Ken's sharp business sense and construction knowledge, and Anita's savvy real estate skills and design eye, they make a perfect team," their website raves.
Anita and Ken's family includes three children—and many goats.
The couple is raising their three kids on a 14-acre property in Woodstock, Ga.—where they're also keeping a dozen or so goats, as well as the occasional chicken and pig, HGTV reports.
"For us, it was super important for us to have our kids grow up around animals and learn about responsibility," Ken told the network. "Selfishly, I like the fact that I don't have to mow the lawn. The goats handle it for us."
Article continues below advertisement
In a blog post for Camp Sunshine, an organization benefitting children with cancer, Anita revealed that their son, Rocco, was diagnosed with Burkitt lymphoma at age 3. In honor of parents and children in a similar situation, Anita includes a pair of angel wings in each Flip or Flop Atlanta reveal.
"Today we have ourselves a very healthy, thriving 8-year-old boy who has a tender heart, is extremely thoughtful, who teases his sisters, smells stinky, and leaves his socks all over the house," she wrote. "You see, he is a pretty typical 8-year-old boy who is also a survivor and our hero."