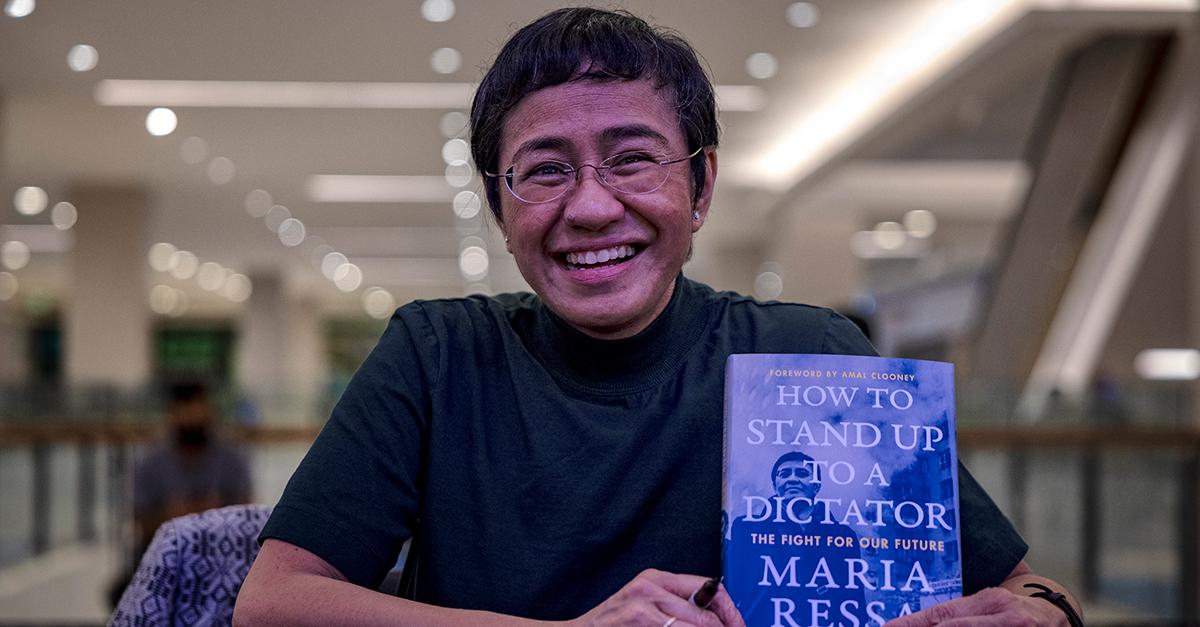 Journalist Maria Ressa Combats Fake News — Details on Her Net Worth
In the last few tumultuous years of world history, "fake news" is a troubling term that makes the rounds far too often. As the nomenclature might suggest, fake news typically refers to false reports of current events that are typically spread by politicians and government officials who actively pursue a controversial agenda. In recent years, it has taken on a secondary form as an argument for pundits seeking to decry legitimate news updates as fabricated claims.
Article continues below advertisement
Article continues below advertisement
From the get-go, the act of being a journalist calls upon someone who can deliver the news in an unfettered and unbiased fashion. But in a world dominated by fake news rhetoric, Filipina and American journalist Maria Ressa has been on a mission to combat fake news throughout her career.
Her efforts to report truthfully on controversial topics have earned her plenty of awards, while also garnering the disdain of certain corrupt politicians. What is Maria Ressa's net worth?
What is Maria Ressa's net worth? Details on her career in journalism.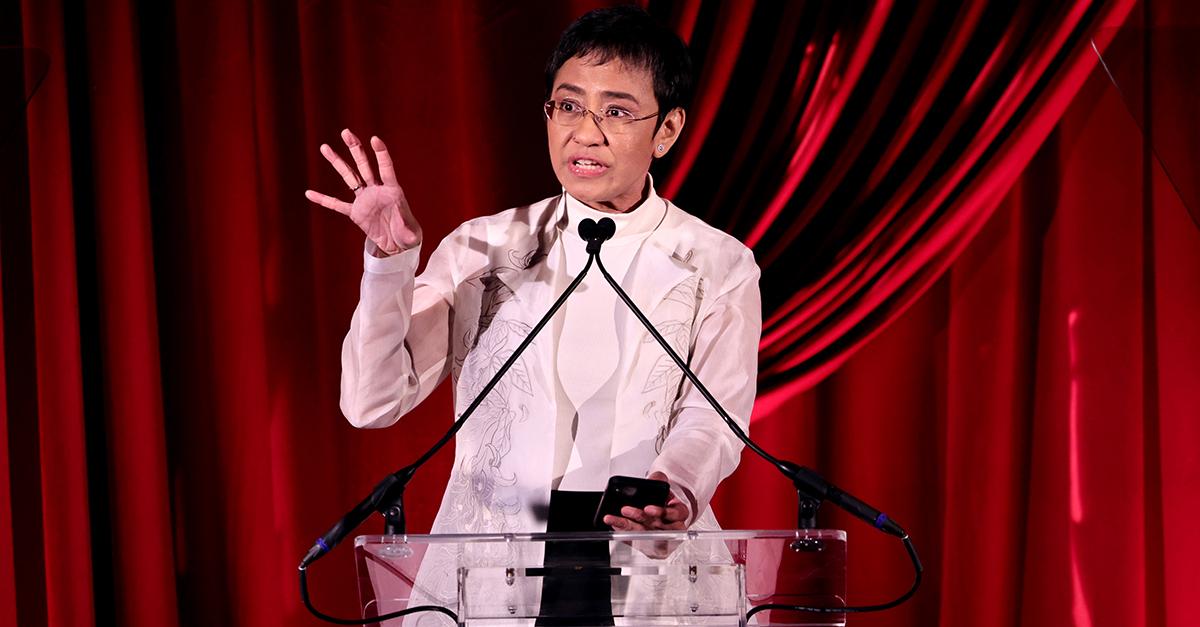 As of 2023, outlets like Popular Bio report that Maria Ressa's net worth currently stands at over $5 million. She earns much of her salary from her investigative reporting and has also written for several notable news outlets. She's also one of the founders of Rappler, a Filipino news site that actively combats government corruption and fake news.
Article continues below advertisement
Maria Ressa is a Filipina and American journalist. Her investigative reporting on government corruption has earned her several awards while also landing her in the crosshairs of Filipino politicians. She is also openly lesbian.
Born: Oct. 2, 1963
Birthplace: Manila, Philippines
Education: AB from Princeton University, University of the Philippines Diliman
Maria was born in Manila, Philippines, and would later move to New Jersey at 10 years old. She graduated cum laude from Princeton University in 1986 and went on to teach journalism courses at the University of the Philippines Diliman.
In her career as a journalist, she climbed the ranks at CNN to become their lead investigative reporter in Asia reporting on terrorist networks. She also wrote opinion pieces for The Wall Street Journal openly criticizing Filipino politicians.
Article continues below advertisement
Article continues below advertisement
In 2012, she co-founded Rappler along with other Filipino journalists. Her extensive work in exposing government corruption earned her the Nobel Peace Prize in 2021 for "[safeguarding] freedom of expression" with her reports.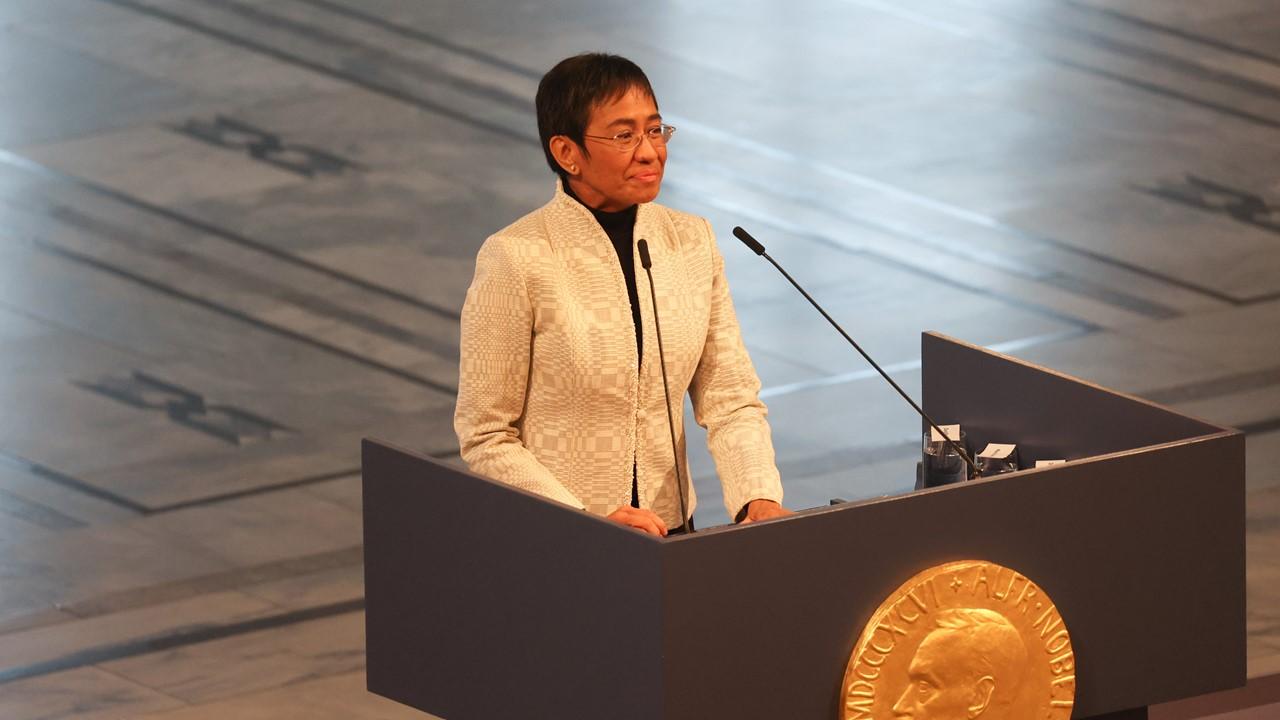 Article continues below advertisement
However, her exposé work has also landed her in trouble with corrupt Filipino politicians. In 2018, she appeared in court over a libel complaint that violated the highly-controversial Cybercrime Prevention Act of 2012, put in place by infamous former Philippines president Rodrigo Duterte to punish journalists who criticized him and his administration. To that end, both she and Rappler were also charged with tax evasion in the same year in Duterte's efforts to muzzle their reporting.
On Jan. 18, 2023, Maria and her company were cleared of these charges.
In a report by NPR, it was revealed that prosecuters weren't able to prove that Maria and Rappler had evaded tax payments.
In a public statement, Maria stated "Today, facts win, truth wins, [and] justice wins."