Home Depot Co-Founder Bernard Marcus Traded Pharmacy for Hardware
Bernard "Bernie" Marcus co-founded The Home Depot in 1978. Although Marcus retired in 2002, he has an estimated net worth of $5.25 billion.
If Home Depot is your go-to store for all your home improvement needs, you might be interested in learning about the man who made it all possible — Bernard "Bernie" Marcus. Before Marcus and his business partner, Arthur Blank, founded Home Depot in 1978, he worked as a pharmacist and later transitioned to positions in the home improvement industry.
Article continues below advertisement
Article continues below advertisement
While Marcus landed many prominent roles during his time working for other companies, it took him getting laid off to push him into founding his own business — The Home Depot. Since its launch, Home Depot has become a leading home improvement retailer, not to mention it made Marcus a rather wealthy individual.
Bernard "Bernie" Marcus
Co-founder of The Home Depot
Bernie Marcus had intentions of becoming a doctor, though it's rumored that he couldn't afford the tuition. While he graduated from college with a degree in pharmacy, he ultimately became a businessman and built a home improvement retail empire.
Birthdate: May 1, 1929
Birthplace: Newark, N.J.
Education: Rutgers University
Spouse: Billie Marcus
Kids: 3
Article continues below advertisement
What is Home Depot founder Bernie Marcus' net worth?
Before opening his first two Home Depot locations in Atlanta, Ga., Marcus worked in pharmaceuticals. Although Marcus spent time securing a degree in pharmacy studies (he graduated in 1954), he ultimately decided to leave the industry and work for the New Jersey discount chain, Two Guys.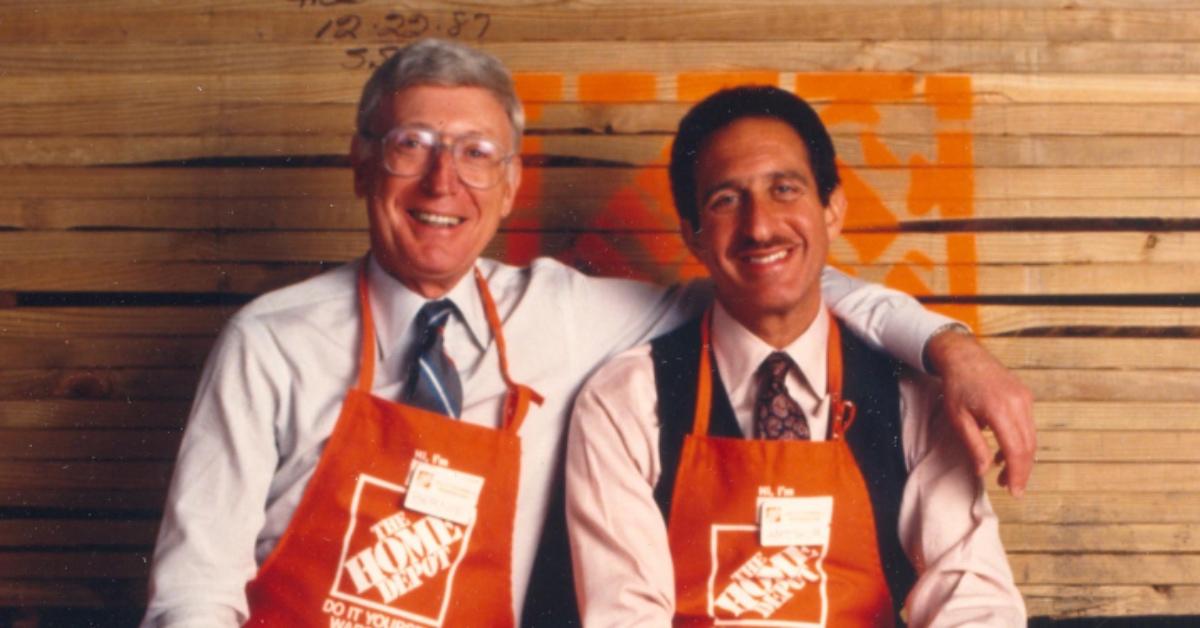 Article continues below advertisement
Article continues below advertisement
It was there that Marcus took over the store's cosmetics department, according to Bloomberg and later went on to manage the sporting goods and household appliances departments. By 1968, Marcus had moved on from Two Guys and went to work as the president of Odell Corp. From there, he earned the title of chairman of Handy Dan Home Improvement Centers.
Sadly, Marcus' career at the home improvement retailer ended in 1978 after he and another executive, Blank, were fired. The chain had been taken over by Sanford Sigloff and no longer had use for the executives, as cited by Bloomberg. But, as the saying goes, when one door closes, another opens, Marcus' firing is likely what drove him and Blank to open Home Depot.
Article continues below advertisement
After securing a $2 million loan, the two men built an empire that allowed Marcus to grow his net worth to $5.35 billion.
Article continues below advertisement
Bernie Marcus retired from The Home Depot in 2002.
During the time Marcus and Blank worked to get Home Depot off the ground and profitable, he served as the company's CEO. By 1997, Marcus was ready to trade in his CEO title for chairman, a role he remained in up until he retired in 2002.
Article continues below advertisement
At the time of retirement, Marcus reportedly held about 60 million shares of Home Depot stock, though Bloomberg reports that he likely has sold them all. While Marcus reportedly "pledged to give the majority of his wealth to charity," he and Home Depot received significant backlash after it became known that he was an avid supporter of former President Donald Trump.
A look at Home Depot's history.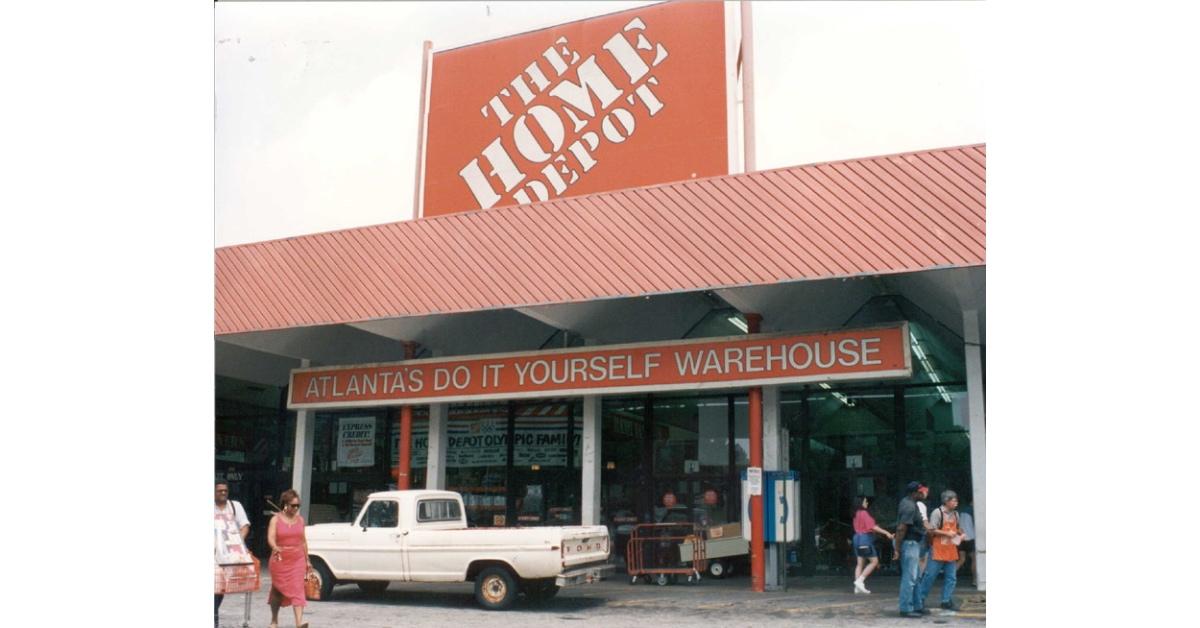 The idea for Home Depot and how it would come about all developed in a coffee shop in Los Angeles, according to the company's website. Marcus and Arthur had "envisioned a superstore that would offer a huge variety of merchandise at great prices and with highly trained staff."
After bringing their vision to life, Marcus and Arthur grew The Home Depot from two stores to about 2,317 stores located across the U.S., Canada, and Mexico. Today, Home Depot is recognized as the world's largest home improvement retailer and is led by CEO and president Edward "Ted" Decker. In 2021 alone, the store drew in $151.2 billion in revenue.