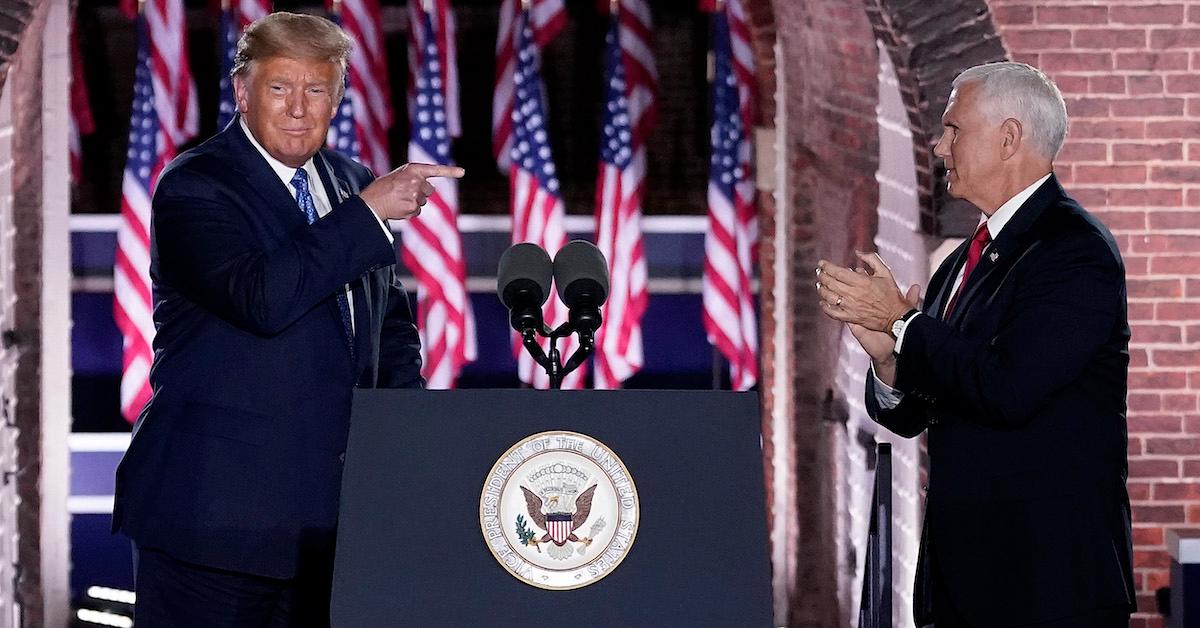 Who Will Be Donald Trump's Running Mate in 2024?
Given what we know about the events of January 6, 2021, it's pretty safe to assume former vice president Mike Pence won't be joining Donald Trump at the top of the ticket in 2024. Of course, we are a long way from an announcement, since veep picks typically aren't announced until shortly before a party's convention. Still, it's never too early to speculate about who Trump might pick as his running mate for his all but certain 2024 run.
Article continues below advertisement
We also can glean a lot about the criteria that might push an ally to the top of a presidential candidate's list of vice presidential picks. Given his age, Trump is likely to pick somebody younger. And while he still performed well with white women voters in 2020, the 45th president did lose some edge there, so he is likely to try to select a woman as his running mate. And, since accusations of racism have chased Trump throughout his political career, we can't rule out the possibility that he might consider choosing a person of color who might help him court votes from Black and/or Latinx voters.
Nikki Haley ticks a lot of boxes as a strong 2024 running mate for Donald Trump.
Nikki Haley recently said at an appearance in Iowa that she would consider a presidential run, "if it looks like there's a place for me next year," adding "I've never lost a race. I'm not going to start now." The equivocation is likely due to uncertainty over whether the party will line up behind Trump or decide it's time for a change.
Article continues below advertisement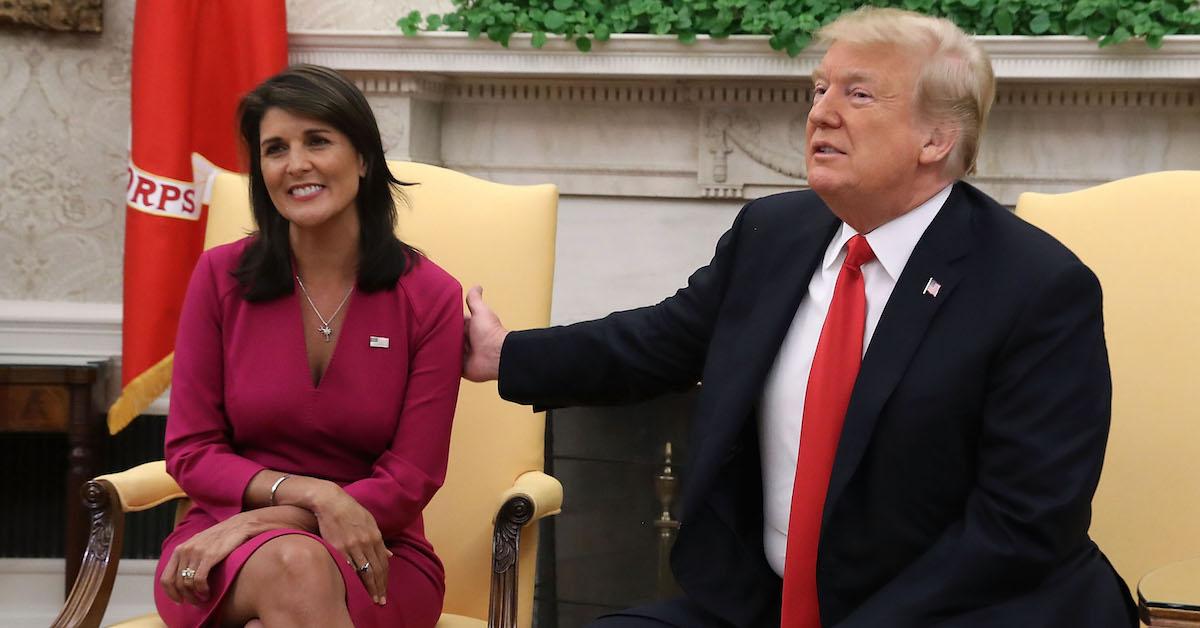 The former U.S. Ambassador to the U.N. ticks a lot of the boxes that might be important to Trump in 2024. She has remained loyal to the former president but denounced the events of Jan. 6 strongly, which may help reassure conservative voters who have since turned away from Trump. Haley has the leadership qualities that would make her an appealing choice. As a 50-year-old woman and a child of Indian immigrants, Haley would certainly help diversify the ticket.
Article continues below advertisement
Iowa governor Kim Reynolds could help Trump win back the midwest.
While states like Iowa and Ohio didn't budge much in 2020, a few purple states shifted to be a bit bluer in the last election. To shed some of that East Coast Elite baggage, Trump could look to a running mate from the Midwest. Iowa governor Kim Reynolds is also a woman with executive leadership experience.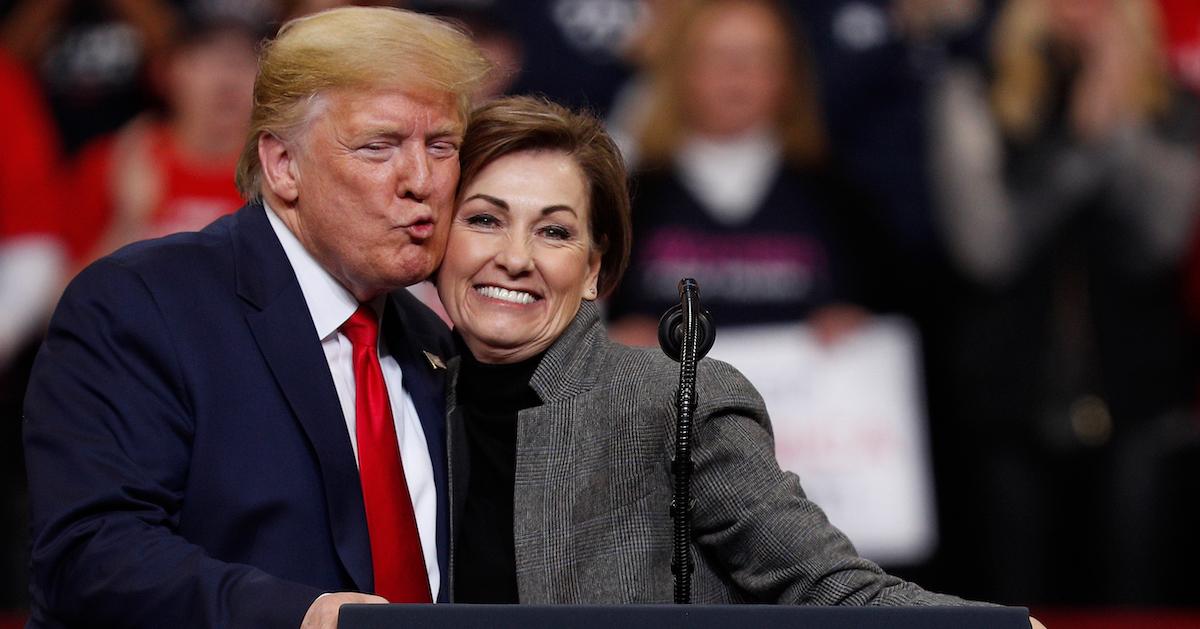 Article continues below advertisement
She's all but a lock to win a second term in 2022's gubernatorial race, so accepting a VP nomination would mean abandoning her term, but Iowa has been solidly red for the past several cycles, so fear of flipping the governor's mansion blue is unlikely to cause her any concern. Reynolds is in her 60s. While not exactly youthful, it's a lot closer to the median age of presidents (55) than Trump, who will be 78 in 2024.
Elise Stefanik has been a loyal ally for Trump.
The youngest person on this list of hypotheticals, Stefanik will be 40 in 2024, but as the third-ranking House Republican, she definitely can't be dismissed as a mere upstart. That said, she might prove a risky pick for having been too aligned with Trump over the past few years.
Trump could also team up with his biggest rival: Ron DeSantis.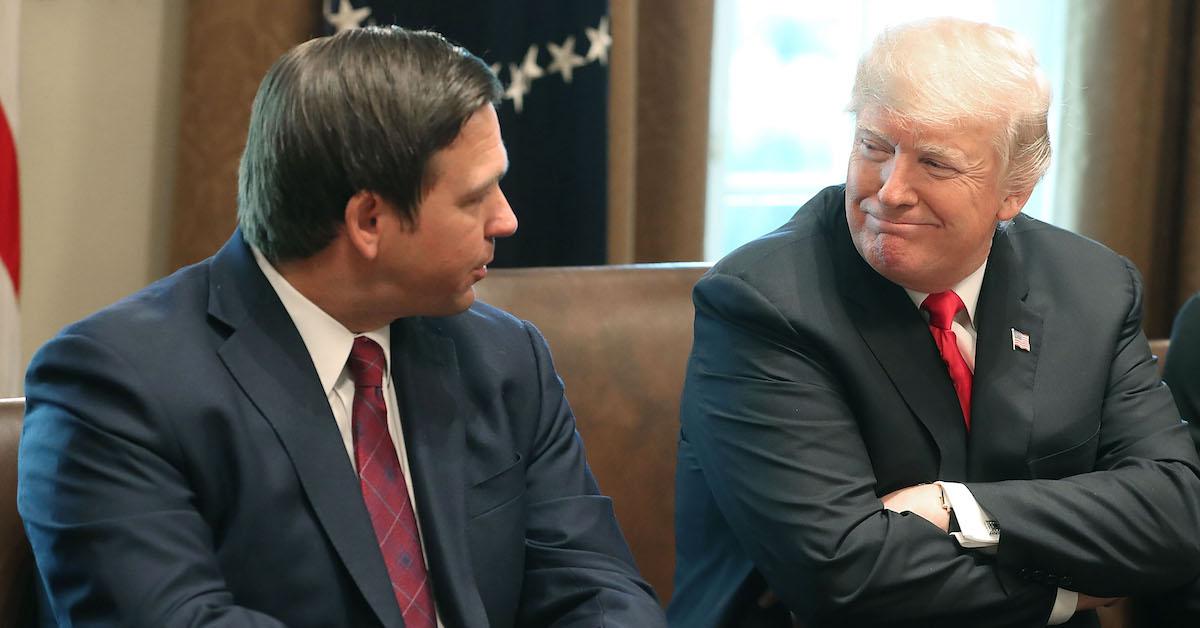 There has been a lot of early speculation about Ron DeSantis as an alternative to Trump for the 2024 Republican nomination. So, Trump could opt for an all-Florida ticket in order to win back voters who are in pursuit of a change. While DeSantis has said he plans to finish what he started in his home state and has no current plans for the White House, he could easily claim that duty to his country compelled him to accept a veep nomination.