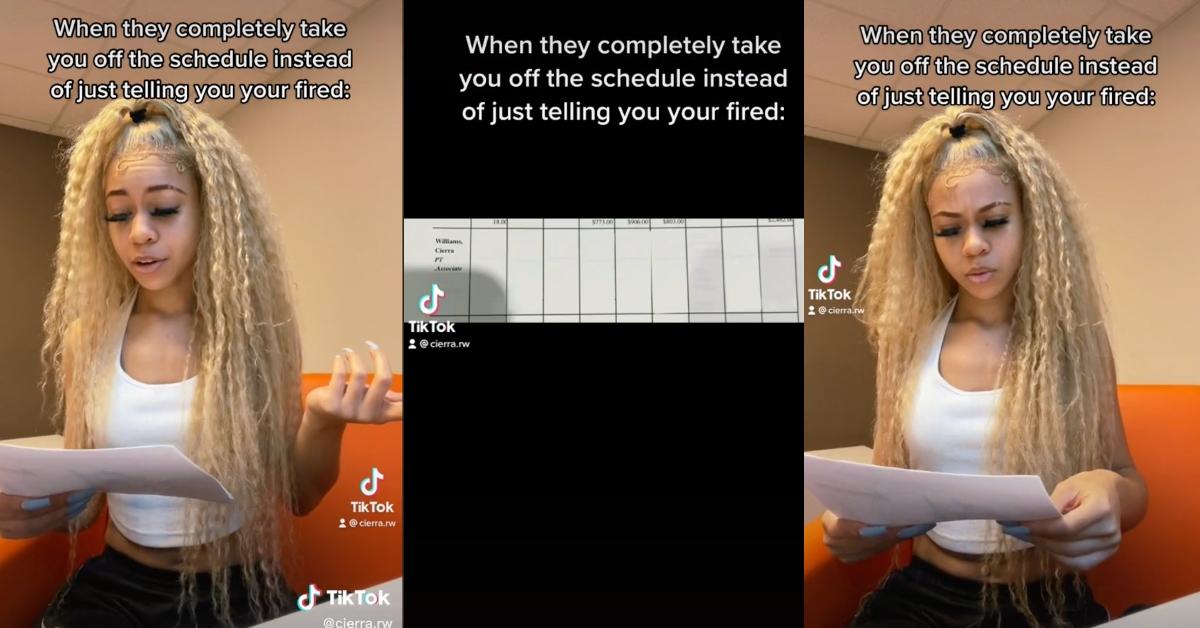 Should a Worker Quit If Taken Completely Off the Schedule? TikTok Weighs In
Social media platforms have transformed into breeding grounds for debates on various topics such as labor laws, working conditions, and the workforce in general. TikTok user @Cierra.rw recently sparked another debate, this time, about whether you should quit your job if you're completely taken off the schedule.
Article continues below advertisement
The TikToker recently uploaded a video of herself viewing her work schedule which contained no future shifts. She added this caption to it: "When they completely take you off the schedule instead of just telling you you're fired." Other TikTok users weighed in on the matter. See why it can sometimes be beneficial to stay employed, even when your manager completely x's you from the employee roster.
Should you quit your job after being removed from the schedule? TikTok says no.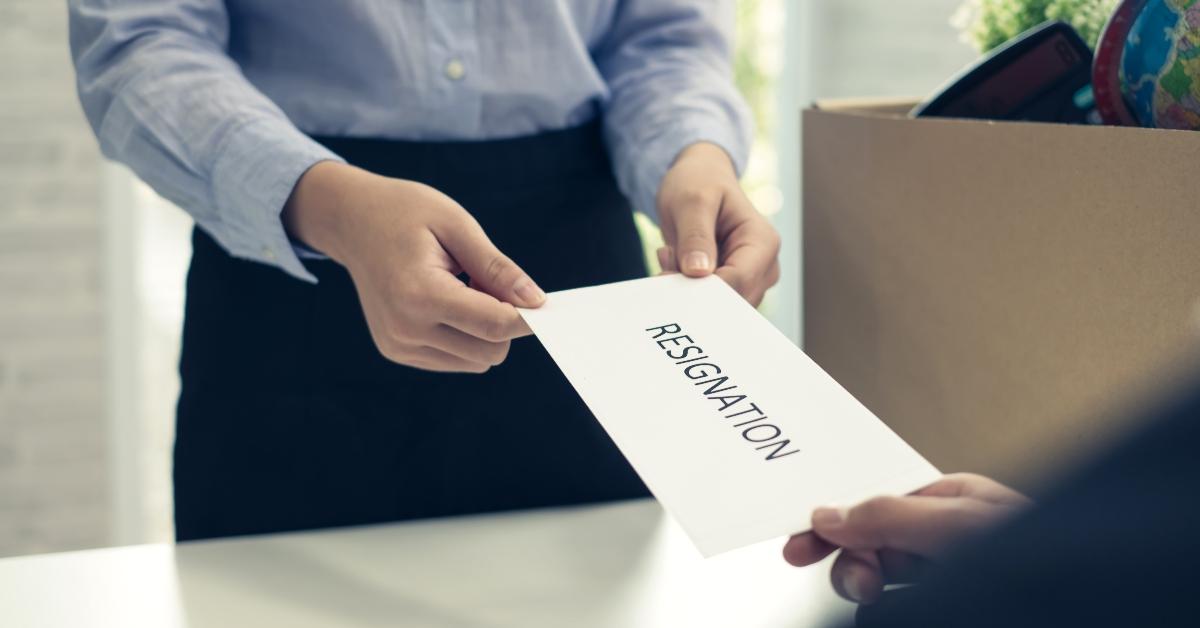 While it isn't clear whether TikTok user @Cierra.rw was showing an actual picture of an empty work schedule or was simply looking to create a relatable video, she certainly ignited a debate that has brought up some rather important questions such as, if you aren't given hours and quit your job, are you still entitled to collect unemployment benefits?
Or, what is the best course of action to take when an employer cuts your hours down to zero?
Article continues below advertisement
Despite @Cierra.rw's situation, TikTok users collectively agreed that she shouldn't quit her job. One user wrote, "they do this so u have to quit so y'all cannot collect unemployment until you get another job." Another user encouraged the TikToker not to quit, using this as her support: "they want you to quit so that you'll be ineligible for unemployment benefits."
Article continues below advertisement
Seeing that most people agreed that the TikToker shouldn't quit as it could impact her ability to collect unemployment, we decided to explore how unemployment actually works.
In most states, if you quit your job, you won't be entitled to unemployment benefits.
Several states in the U.S. restrict unemployment benefits to individuals who became unemployed through no fault of their own. This could mean you were wrongfully terminated or the company had to impose layoffs due to poor sales.
Article continues below advertisement
In Florida, for instance, individuals are usually only eligible to collect unemployment if they worked in the state for the preceding 12 months and earned a minimum amount of income determined by state guidelines, according to the U.S. Department of Labor. They must have also become unemployed through no fault of their own.
Article continues below advertisement
However, Florida, along with other states, will also sometimes offer unemployment benefits to workers who are considered under-employed, meaning they are working for very low wages. So, for someone like @Cierra.rw, she could potentially collect unemployment if she can prove she's under-employed and meets all the other criteria listed above.
TikTok users call out Champs, Footlocker, and Sears for cutting employee hours rather than just firing them.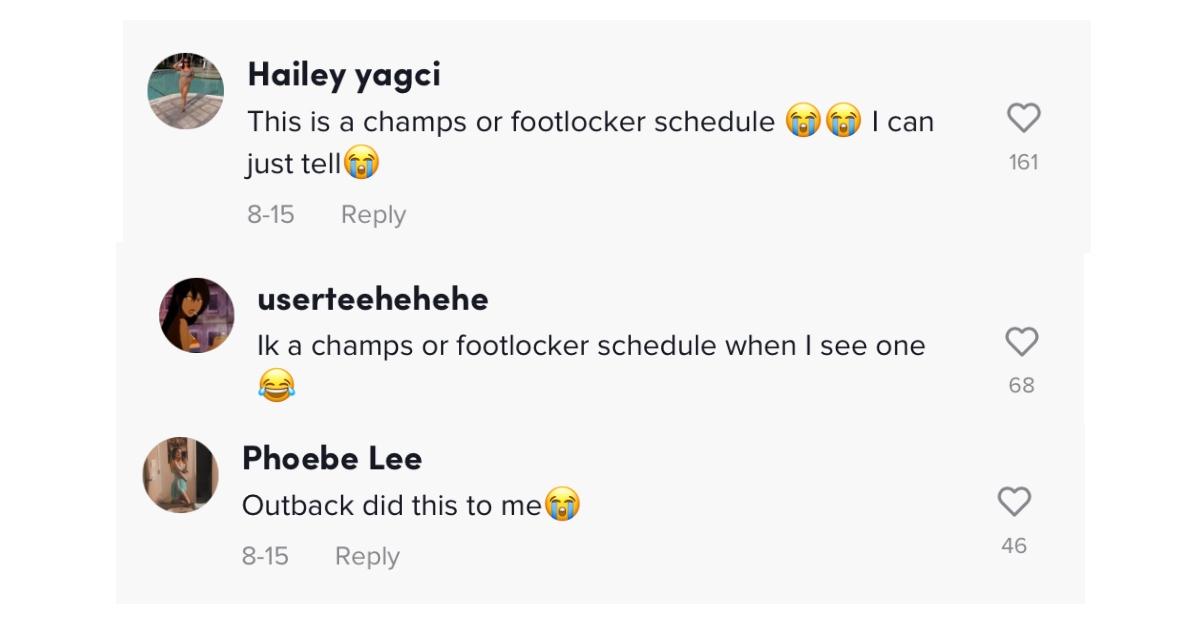 Article continues below advertisement
While many TikTok users offered @Cierra.rw support, others shared similar experiences. One user commented, "lol champs/footlocker," in response to the TikToker's overlaying text in her video. Another wrote, "This happened to me at Sears, they stopped scheduling me, I quit and then 2 months later, they shut down bc of low business."
If you think your employer intentionally took you off the schedule with the hopes that you'll quit, there is always the option of contacting corporate or human resources to see if you can get the issue resolved.