Wendy's Fired This Special Needs Worker of 20 Years With No Notice
Thousands of people are expressing sympathy for a special needs Wendy's worker who was fired from his position after working it for more than 20 years. Dennis Peek's story went viral after his sister, Cona Young Turner, took to Facebook to share the news. Turner said that her brother was permanently removed from Wendy's roster because he "was unable to perform the duties of a normal person's job."
Article continues below advertisement
Turner's post has since gained significant support and has been shared more than 11,000 times. If you want to know how Wendy's responded to the viral post or if Peek got his job back, keep reading.
Wendy's says the firing of a special needs worker in North Carolina was an "unfortunate mistake."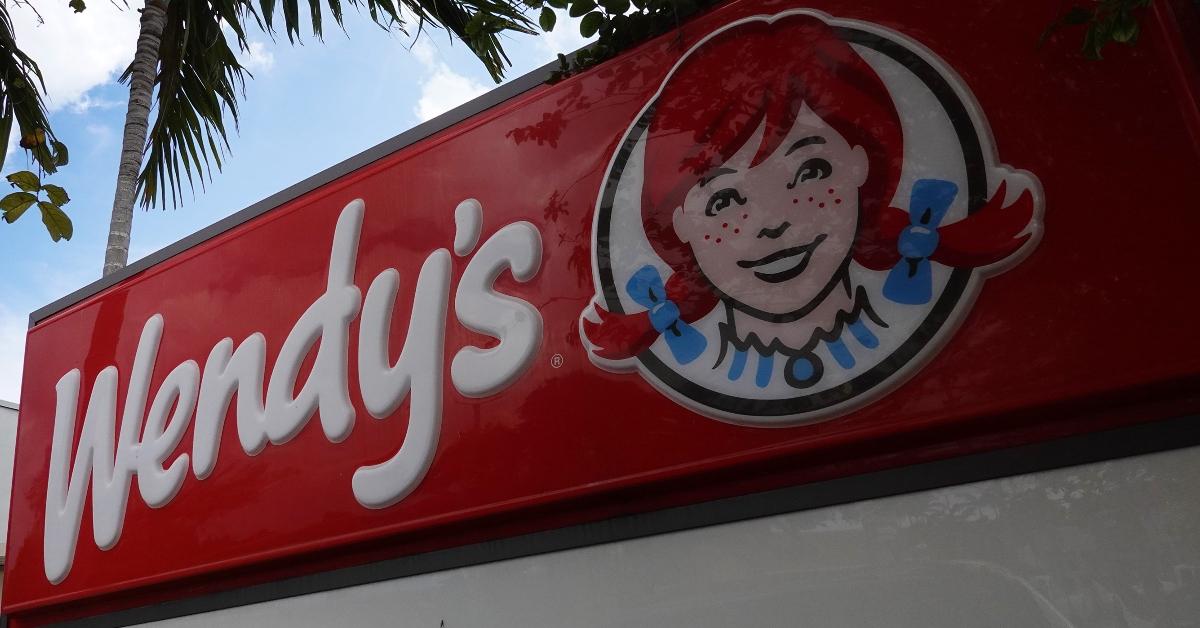 It's not surprising that Turner's Facebook post garnered thousands of likes and also caught the attention of WBTV. In today's day and age, social media has become a useful source for getting a matter resolved when the culprit behind the issue is non-compliant.
In her post, Turner says her brother dreamed of retiring from Wendy's (he worked at a location in Gaston County) and also looked forward to "a huge retirement party."
Article continues below advertisement
While companies are known to let employees go from time to time, it was the manner in which Peek was fired that had Turner (and her supporters) upset. Peek's sister spoke with WBTV, telling the source that the manager "fired him because she needed someone who could do more jobs around the store that her brother could not do."
She also shared that her brother was fired just before he was scheduled to be dropped off by a caretaker.
Article continues below advertisement
Although Peeks, who has Down Syndrome according to WBTV, is unaware of what it means to be fired (according to his sister), he also spoke with the media outlet saying "I love my job at Wendy's. A lot of food to eat. It's good stuff. I love Baconater."
WBTV says it reached out to Wendy's media relations team for comment and was told that Peeks was offered his job back and that it was "an unfortunate mistake and lapse in protocol."
Turner later updated her Facebook post saying that her brother was offered his job back beginning next week.
Article continues below advertisement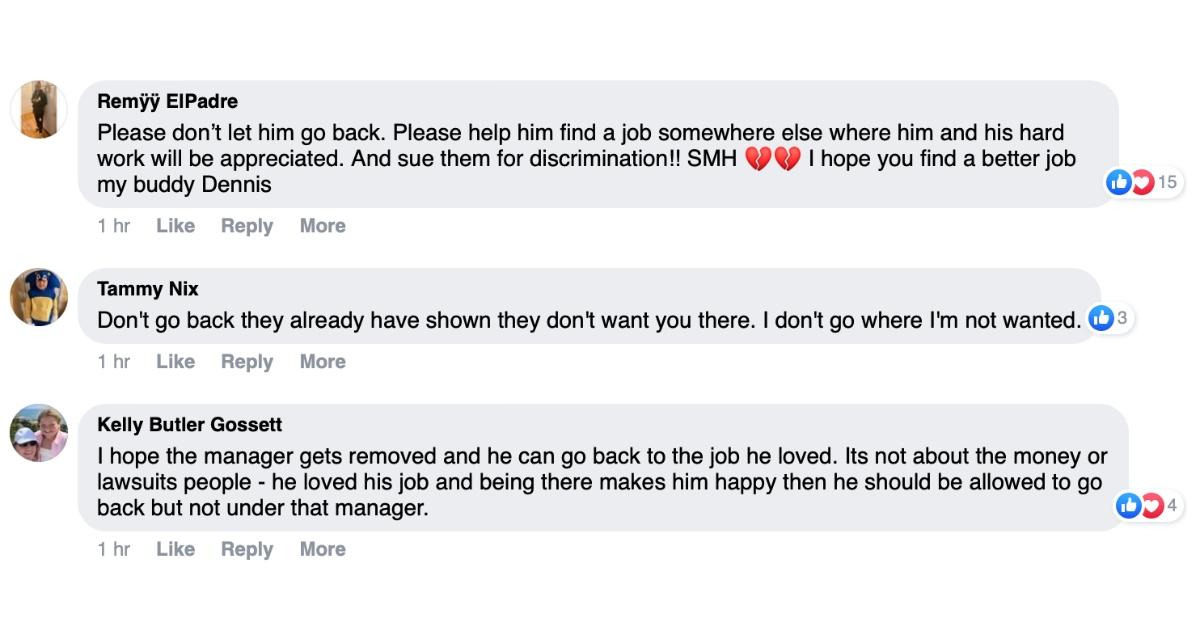 Dennis Peeks' abrupt firing from Wendy's brings into question North Carolina's employment laws.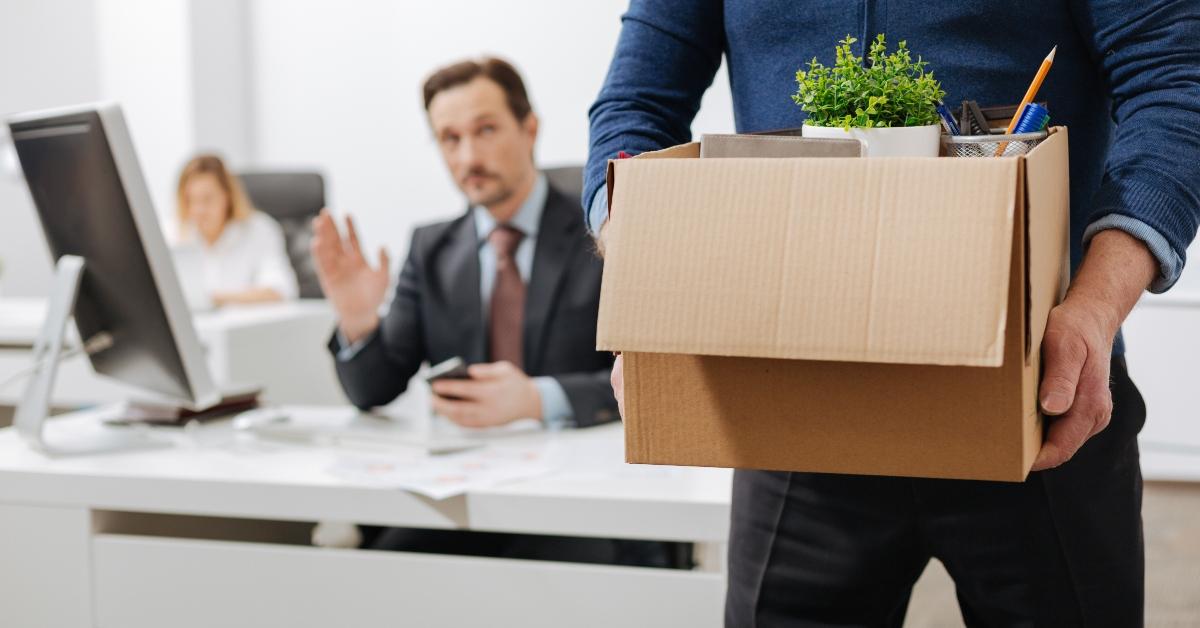 While plenty of Facebook users are urging Turner to sue the fast-food restaurant chain or consider filing a lawsuit, it is worth noting that North Carolina is considered an at-will employment state. This means that an employer "can discharge an employee at the will of the employer for any reason or no reason at all." The only exception to the law is if there is a specific law in place that protects the employee from termination or an employment contract.
With that in mind, if Peeks was terminated solely on the basis that he couldn't perform the duties of a "normal person," then there are certainly some labor laws worth looking into, specifically those designed to protect workers from discrimination.