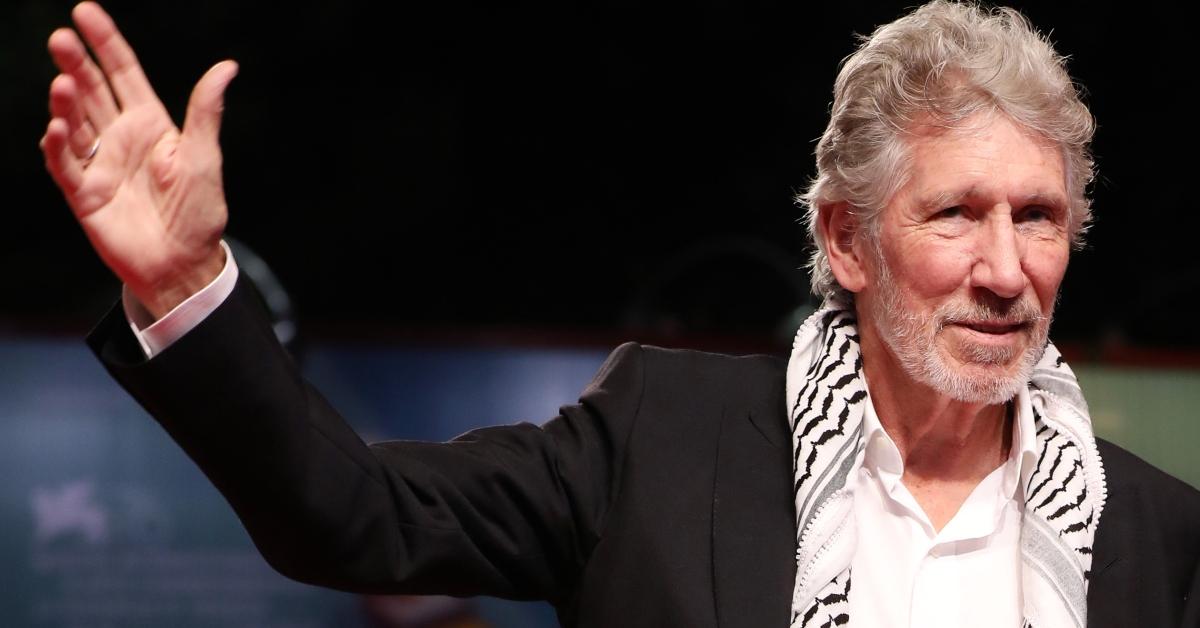 If You Don't Like Roger Waters' Politics, Don't Go to His Show
Pink Floyd fans take note, if you love the band's music but don't like singer Roger Waters' politics, you "might do well to f**** off to the bar." That's the message Waters tells fans at the start of each show in his This Is Not a Drill tour.
Article continues below advertisement
Article continues below advertisement
"That's a huge crime," Waters told Smerconish. "Why won't the United States encourage Zelensky, the president, to negotiate, obviating the need for this horrific, horrendous war that's killing we don't know how many Russians."
"This war is basically about the action and reaction of NATO pushing right up to the Russian border, which they promised they wouldn't do when [Mikhail] Gorbachev negotiated the withdrawal of the USSR from the whole of Eastern Europe," Waters said.
Article continues below advertisement
Waters defends China.
Waters likened NATO's expansion in Eastern Europe to a possible scenario if the Chinese put nuclear-armed missiles at U.S. bordering countries of Mexico and Canada. When Smerconish responded that the "Chinese are too busy encircling Taiwan," Waters replied, "They're not encircling Taiwan! Taiwan is part of China. That has been absolutely accepted by the whole international community since 1948. If you don't know that you aren't reading enough. You are believing your side's propaganda."
Waters continued, "The Chinese didn't invade Iraq and kill a million people in 2013. Who have the Chinese invaded and slaughtered?" "Their own," Smerconish replied, to which Waters said, "Bullocks."
Article continues below advertisement
Waters' 2017 tour was anti-Trump.
Waters is known to be open about his political beliefs and expresses them during his performances. His 2017 tour, Us + Them, was an anti-Trump show with an inflatable pig with former President Donald Trump's face on the side and a large lighted sign that read, "Trump is a Pig."
Article continues below advertisement
Waters' fans know his political beliefs.
The This Is Not a Drill tour references abortion, police murdering Black men, and semi-automatic weapons, reports Smerconish. Waters told Smerconish his fans know where he stands politically.
"They do know what my politics are, and they do understand where my heart is," Waters said. "There's such a great feeling of communication in that room between me and the audience and between us combined with all our brothers and sisters all over the rest of the world irrespective of who they are, where they live, their ethnicity, their religion, their nationality. Because if This Is Not a Drill has a message it is that we have to communicate one with the other."
Article continues below advertisement
Waters isn't a Communist.
Many have questioned whether Waters is a communist. His father, who died in World War II when Waters was just five months old, was reportedly a member of the Communist Party. However, his fans on Quora describe Waters as more of a socialist than a communist.
"Fundamentally, Roger Waters believes that we are one species. We all descend from the same African apes and when you boil down all of the man-made differences in culture and religion and all of that we're all the same and we have an equal responsibility to each other," Matt Shine wrote in a 2021 Quora post.