Dumpster Diving for Sustainability and Savings — How to Start
Learning how to dumpster dive could help you save money, but you should follow basic legal and safety guidelines. We have all the details.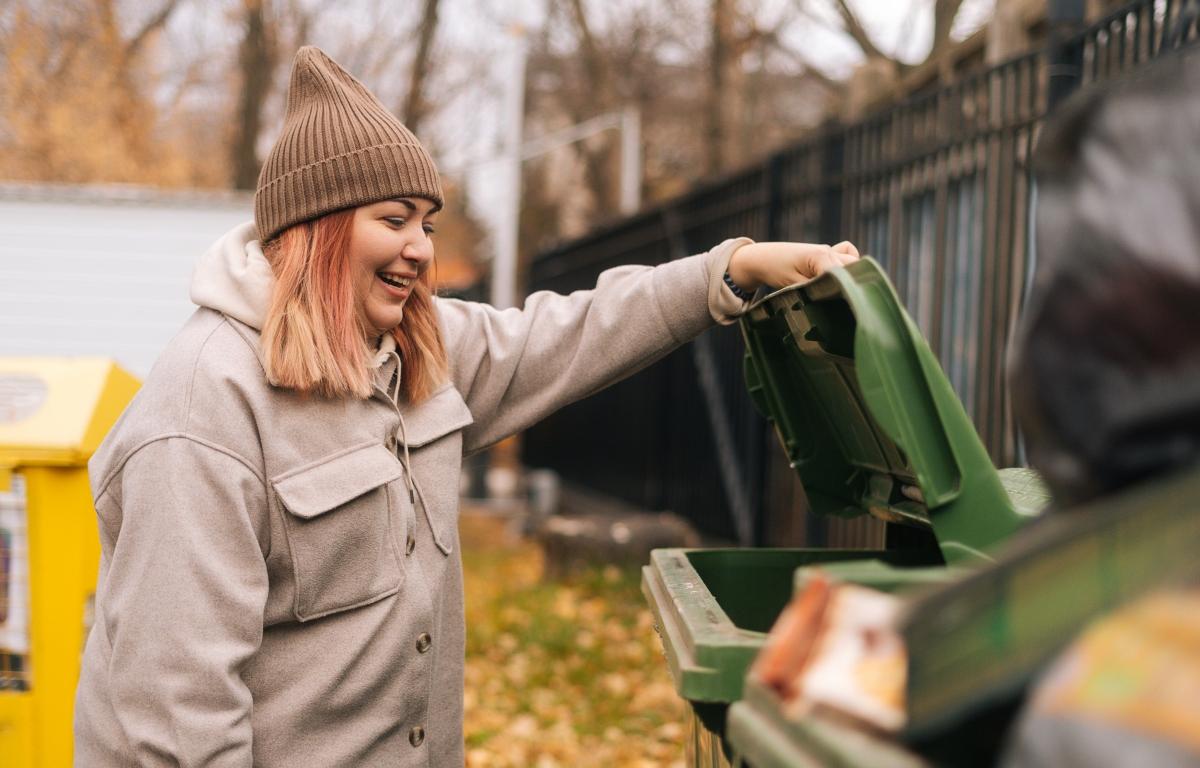 When you're looking for unique ways to save money, plenty of people will recommend cutting back — giving up luxuries and making things last longer. Although those are great options, dumpster diving is a lesser-known way to procure quality food and other items for free. Check out these tips on how to dumpster dive safely and legally.
Article continues below advertisement
Article continues below advertisement
Whether you're looking to reduce how much you spend on groceries, find some gently used furniture, or generally want to reduce your buying for the environment's sake, dumpster diving could be a solution. However, there are some legal and health issues to keep in mind before you attempt this.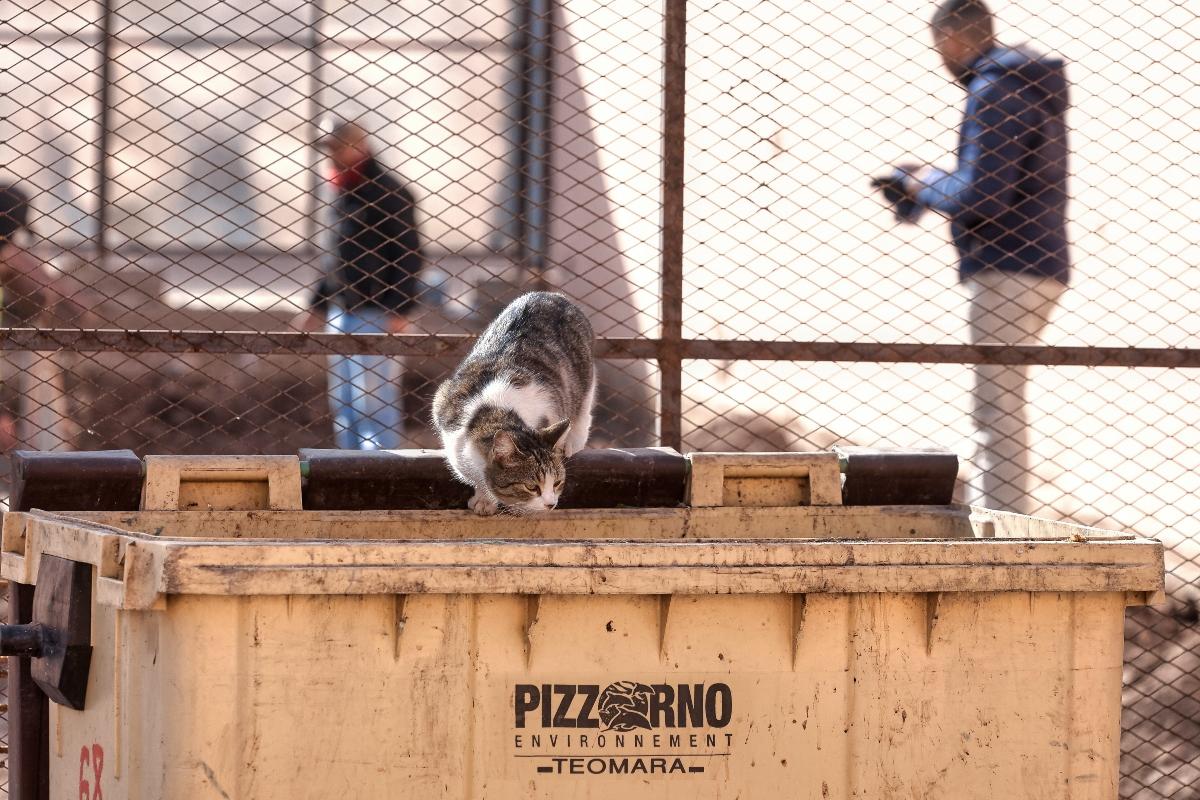 Article continues below advertisement
Dumpster diving isn't new and can be a good side hustle.
Dumpster diving is simply searching through all types of garbage containers for unused items that the dumpster diver may find useful. People might check commercial, industrial, residential, and construction containers to find food as well as all kinds of other items. In developing nations or among people in poverty, it's a necessity, while others who are well-off might do it to cut down on landfill waste.
A fun thing to note: "dumpster diving" apparently became a term during the 1980s. The origin is pretty simple: a dumpster is a large commercial trash bin, and people "dive" or climb into them in search of treasures. Also, Dempster Dumpster was a garbage bin manufacturer, but dumpster has evolved to be a generic term.
Article continues below advertisement
Article continues below advertisement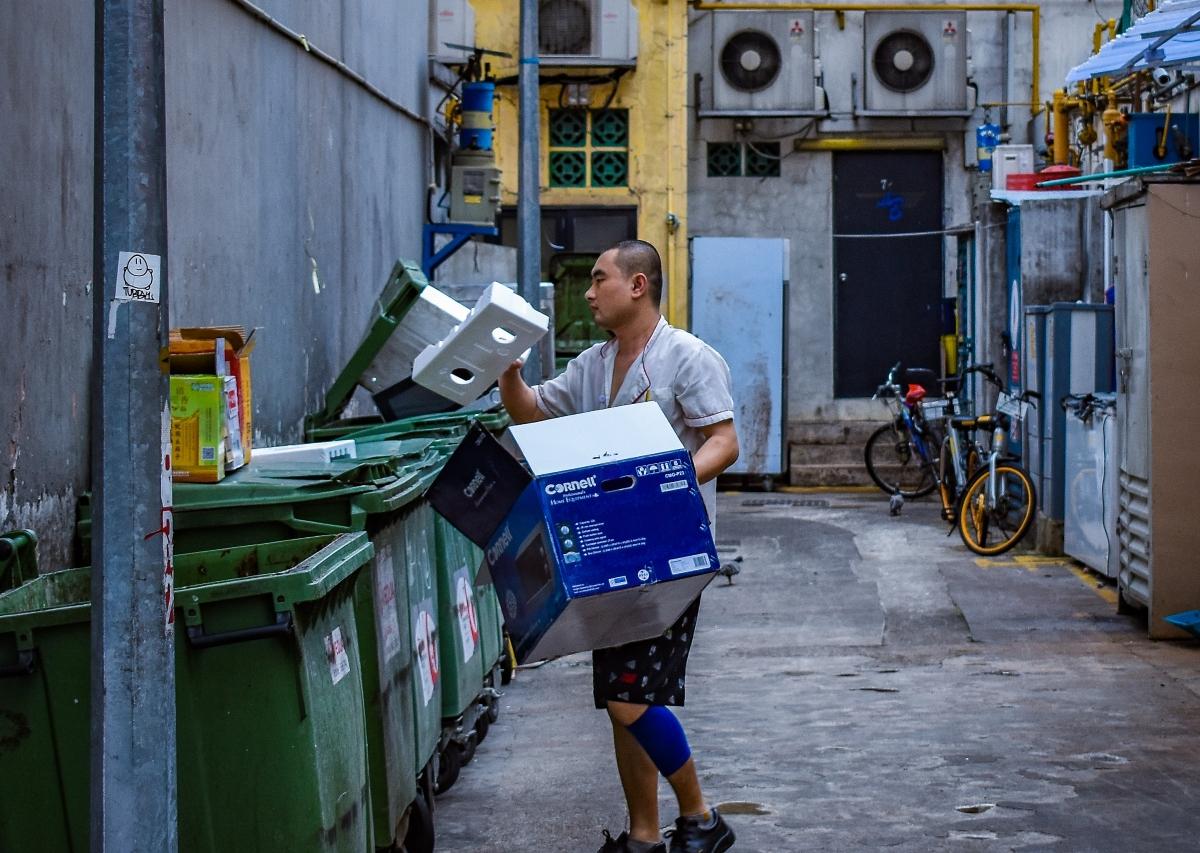 There are numerous benefits to dumpster diving.
One of the first benefits many people think of with dumpster diving is the financial benefit. You can impact your budget by learning how to dumpster dive for perfectly safe and usable products. You might dive for nonperishable foods that are packaged safely, but you can also look for things like furniture, books, clothing, and housewares.
Article continues below advertisement
Another benefit to consider is the environmental impact of products people buy and waste. The USDA estimates that in the U.S., between 30 percent and 40 percent of the total food supply is wasted. Dumpster divers can find food items that are still safe to eat, but slightly damaged (like dented cans).
Article continues below advertisement
Even if the idea of dumpster diving for food isn't appealing, people can save money dumpster diving for other things like clothing, personal care products, furniture, and more.
Article continues below advertisement
Dumpster diving is legal, but not on private property.
This is a tricky question, as dumpster diving is technically legal in all 50 states. However, trespassing laws can be harder to navigate. Some businesses may throw their waste in areas that are private property, so you can't dumpster dive without breaking trespassing ordinances.
Do some research, and of course anytime there's a lock on a dumpster or a fenced area of dumpsters, don't try to get in. "No trespassing" and "no dumpster diving" signs are also helpful since they make it obvious where you can't go for your dumpster finds.
Article continues below advertisement
Article continues below advertisement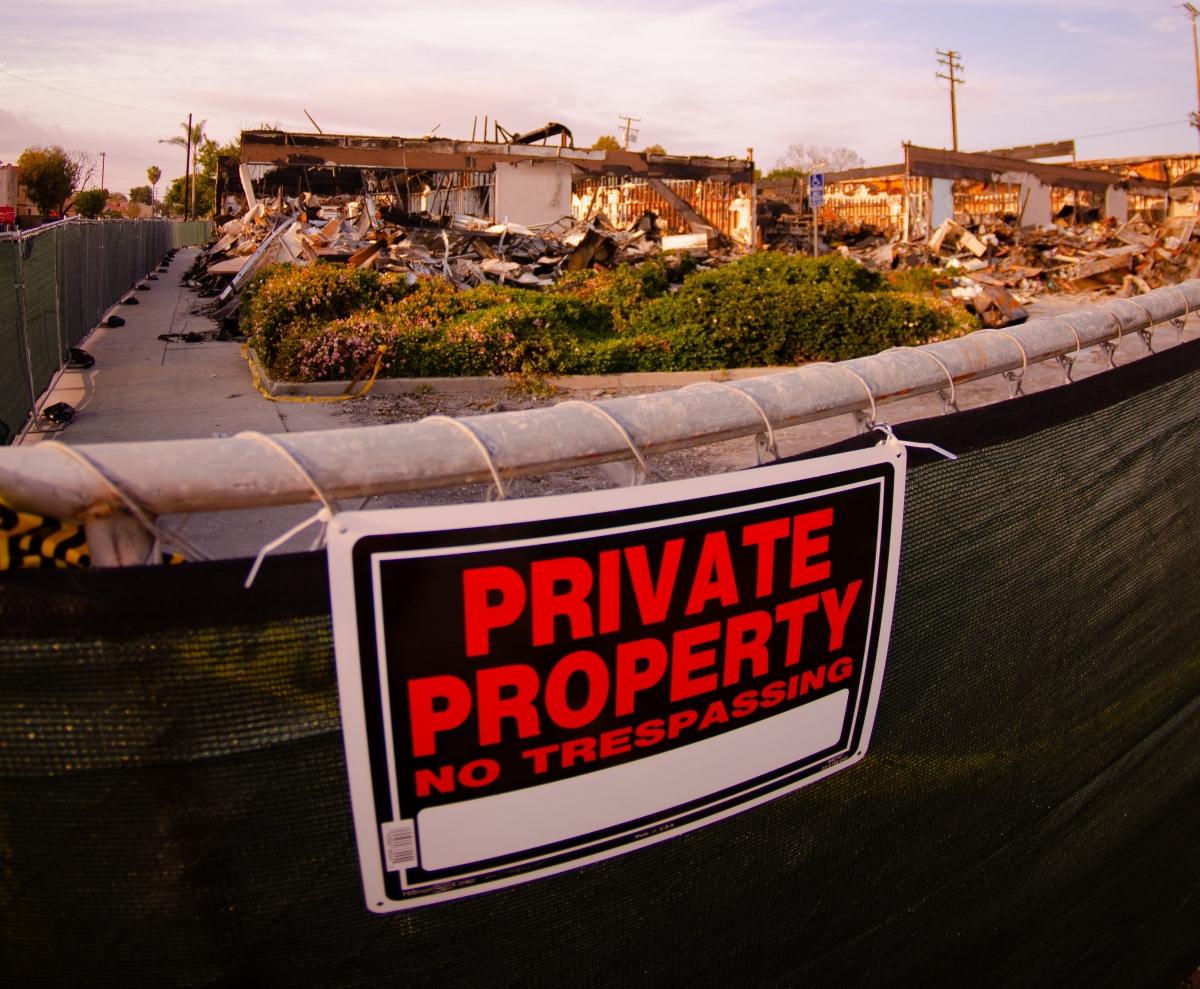 Try these tips for how to dumpster dive.
First, be sure that you aren't violating any laws or ordinances in your area. You may need to do some research on your specific town or region, as they may have certain rules to follow. But the basic guideline, as Krazy Koupon Lady explains, is that if a dumpster is on private property, stay away. If it's public property, it's legal to dumpster dive. However, you still might get some looks, so just use common sense about when and where you dive.
Article continues below advertisement
Pick places that are likely to throw away things you want. If you want food, check grocery store dumpsters and those for stores like Big Lots and dollar stores that sell packaged foods that don't go bad quickly. For other products, choose dumpsters outside businesses that fit your needs.
Article continues below advertisement
Follow safety precautions when you try dumpster diving.
Always follow safety precautions to protect your body while dumpster diving. The Broke Backpacker offers these suggestions for clothing items to wear or carry for safety:
Long pants and sleeves
Closed-toed shoes
Heavy-duty gloves
Head lamp
Also, a knife or multi-tool is handy for cutting into bags and packages. You may want a crate to stand on. Don't forget hand sanitizer to use right away, and a charged cell phone in case of any problems.
Article continues below advertisement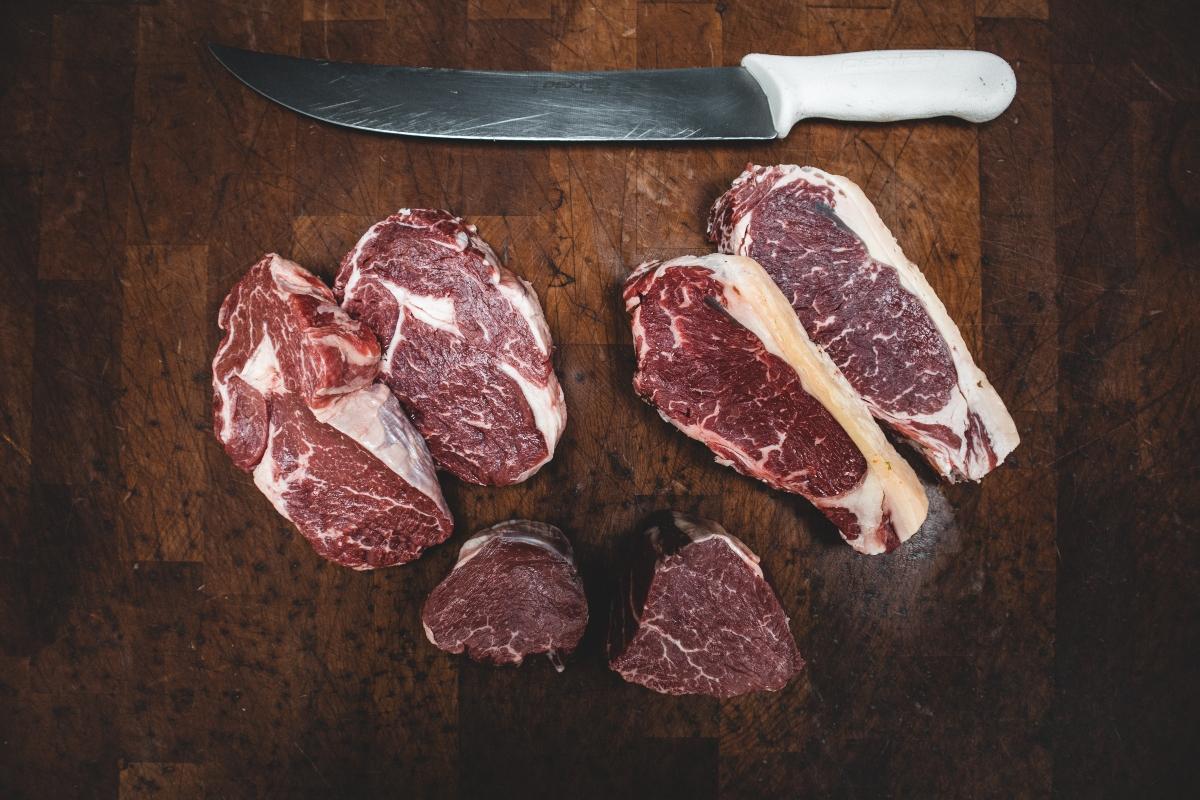 For those dumpster diving for food, keep these precautions in mind:
Good items: boxed or canned food and drinks or well-wrapped items
Bad items: dairy, meat, seafood, unpasteurized juice, or partially eaten foods
Article continues below advertisement
Article continues below advertisement
Here are a few places some people have had success dumpster diving.
According to Krazy Koupon Lady, people have found great items at certain businesses. Here are a few:
Dollar stores: packaged snack foods
Big Lots, T.J. Maxx, Marshall's: clothes, housewares, furniture
Pet stores
College dorms around moving days: furniture and textbooks
Two women profiled by Fox Business even say they make around $4,000 to $5,000 per month reselling things found while dumpster diving. They try dumpsters in "rich-people neighborhoods" and thrift shops and get high-end items from brands like Louis Vuitton and Michael Kors.