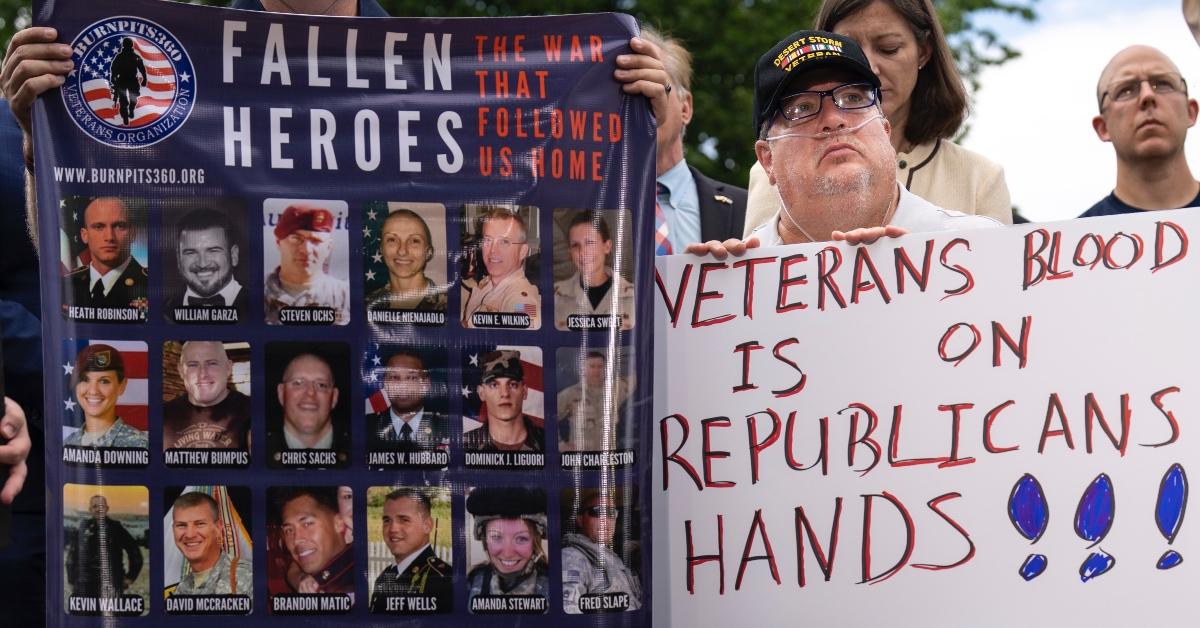 Burn Pit Bill Loses Support From Senate GOP — Here's Who Voted No on It
The House and Senate previously passed a bill that would expand healthcare and other benefits to veterans who suffered toxic exposure to burn pits. The bill was stalled after some minor changes were made. After lawmakers came together once again to vote on the new version of the multi-billion dollar bill, it was turned down. Who voted no on the burn pit bill?
Article continues below advertisement
Keep reading for all of the details on the bill and who voted against it. Many veterans are understandably shocked. Some key Republicans switched their votes. There will be another vote on Aug. 1.
Some Senate Republicans voted against the burn pit bill over "a budgetary policy dispute."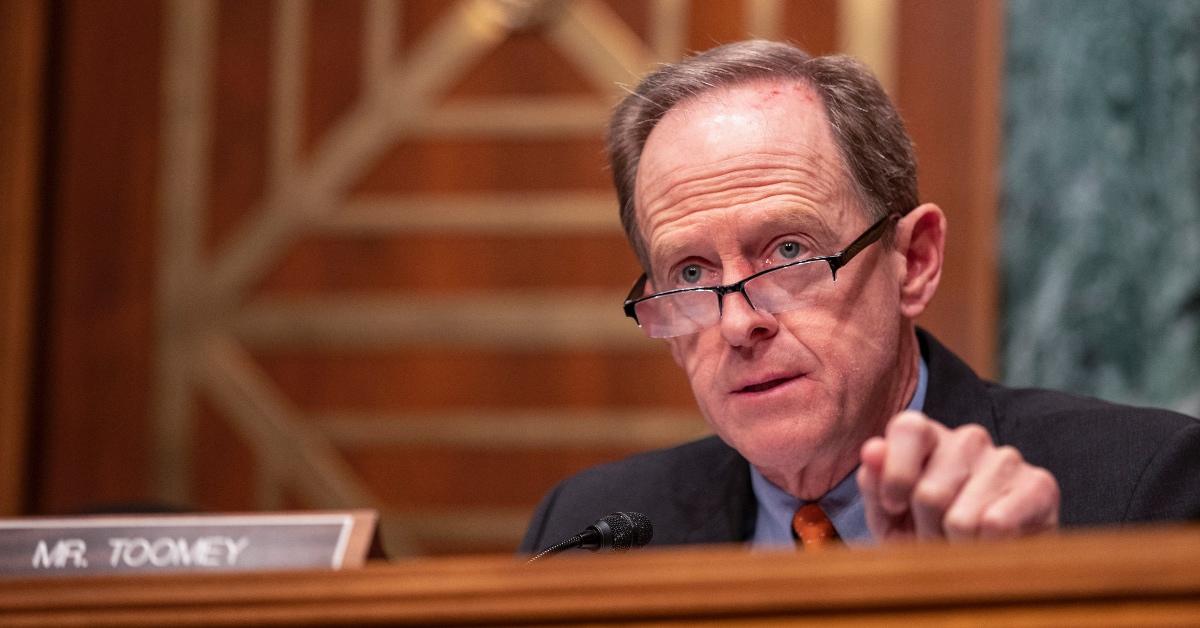 The Washington Post shared on July 28 that several Senate Republicans unexpectedly voted "no" against the bill aimed at protecting veterans harmed by burn pits due to a "budgetary policy dispute." Sen. Pat Toomey (R-Pa.) was one to oppose the measure as he believed it "would create $400 billion in unrelated spending," reports The Hill.
Article continues below advertisement
The bill needed a full 60 votes in order to advance but fell short, resulting in the vote being 55–42. Sen. Joni Ernst (R-Iowa) was another who switched her vote to a "no." Ernst was called out by Jeremy Butler via Twitter for initially supporting the PACT Act, the official title of the billion-dollar bill, and then turning her back on those in desperate need of having it passed.
Article continues below advertisement
Oddly enough, Senate Majority Leader Chuck Schumer changed his vote from a yes to a no "in order to allow a future vote on legislation," CNN reported. Given the discrepancies found by Senate Republicans in regard to how the money is to be spent, a new vote is expected to be held on Monday, Aug.1.
While many were highly disappointed by the decision, Sen. John Cornyn says he expects the bill to pass "in some form or another," and is pointing the finger at Schumer "for not allowing amendment votes" sought by Republicans, cites CNN.
Article continues below advertisement
Comedian John Stewart was disgusted by the turn of events during the burn pit bill voting.
John Stewart has been outspoken regarding the burn pit bill and was particularly angered when he learned it had lost the bipartisan support it once had.
Article continues below advertisement
Stewart was particularly disappointed by the conflicting actions displayed by Fla. Senator Rick Scott who tweeted how happy he was to pack care packages for those who serve America but then turned around and voted "no" against the burn pit bill.
Here's why veterans are dependent upon getting the burn pit bill passed.
The burn pit legislation would allow for the expansion of healthcare and other benefits to those who have been adversely affected by the toxic fumes released from burn pits.
Article continues below advertisement
More specifically, the bill would allow those exposed to "Agent Orange and post-9/11 veterans exposed to burn pits" to obtain care. It would also "add 23 toxic and burn pit exposure conditions to the Department of Veterans Affairs database," shares The Hill.
What exactly are burn pits?
Burn pits are areas designated for burning trash on military sites. The sites, which were often found in Iraq and Afghanistan, would be used to burn things like medical and human waste, chemicals, metal cans, and other items known to produce hazardous fumes.
Article continues below advertisement
While these toxic waste bins were replaced with incinerators on some of the larger bases, the open pits caused significant harm to those who were initially exposed to them. Army reservist Leroy Torres can attest to this. CBS News interviewed Torres who stated that while spending a year serving in Iraq, he lived within one mile of a burn pit. That pit operated 24/7.
Nearly 10 years after Torres had returned home and resumed his role as a Texas State Trooper, he was diagnosed with a toxic brain injury. Torres told CBS News that he exhausted his life savings and almost lost his home after he could no longer work. The news outlet shared that today, Torres is required to receive supplemental oxygen and suffers from constrictive bronchitis.
The burn pit bill is one that could make healthcare easier to obtain for Torres and others alike who are suffering some similar health conditions brought on by burn pits.