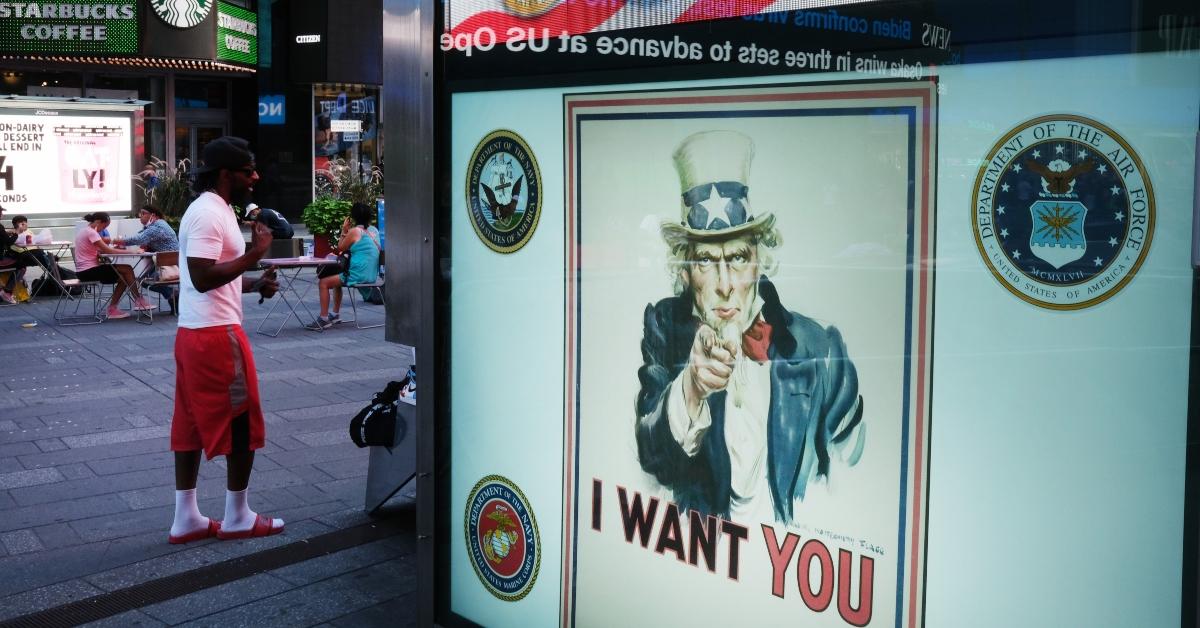 U.S. Army Struggles With a Military Recruitment Shortage
Uncle Sam needs new recruits now more than ever. At a time when many companies are struggling to find employees, the U.S. military is having problems of its own. The Army is projecting a military recruitment shortage over the next two years.
Article continues below advertisement
In a July 19 meeting of the House Armed Services readiness subcommittee, General Joseph Martin said, "We've got unprecedented challenges with both a post-COVID-19 environment and labor market, but also private competition with private companies that have changed their incentives over time," CNN reports.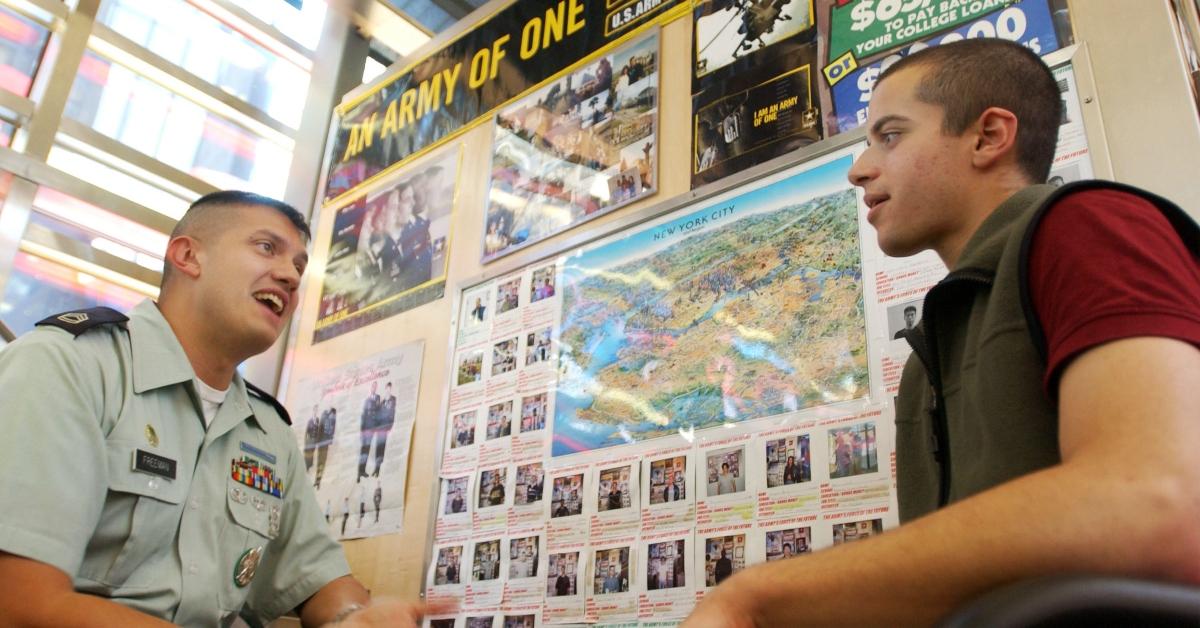 Article continues below advertisement
In 2022, the Army expects to miss its recruiting goal by about 10,000 troops. Things could be worse in 2023 when the Army projects it will miss the mark by almost 28,000 recruits, CNN reports.
There's a lack of interest and physical ability to serve.
The problem is two-fold — not enough people are interested in serving in the military and not enough people are physically fit enough to serve. Remote learning during the pandemic didn't help matters.
Article continues below advertisement
"Pandemic-driven constraints like virtual learning have further limited access to the recruiting population in high schools and exacerbated a decline in academic and fitness levels," wrote two Army officials in a memo outlining the recruitment challenges. "Preliminary data suggests remote schooling may have lowered overall Armed Services Vocational Aptitude Battery (ASVAB) scores by as much as 9 percent."
Only 23 percent of young people are qualified to serve.
Currently, only 23 percent of 17 to 24-year-olds in the U.S. are fully qualified to serve, wrote General James McConville, Army Chief of Staff, and Christine Wormuth, Secretary of the Army.
Article continues below advertisement
The Army identified three reasons young people aren't considering joining the Army:
They don't know enough about the Army and have limited exposure to those who serve.

They have misconceptions about the Army that prevents them from seeing it as an option.

They are losing trust and confidence in U.S. institutions, including the military.
The U.S. Army offers incentives to attract new recruits.
Specific incentives have been put in place to help attract more recruits. Enlistment bonuses increased to as much as $50,000. Recruits willing to leave for basic training within 45 days receive a $35,000 "quick-ship" bonus. The Army even revised its tattoo policy to enable more young people to join.
Article continues below advertisement
Although the Army temporarily dropped its requirement that recruits have a high school diploma, it has reinstated the rule. The matter is reportedly still up for discussion.
A Republican Congressional candidate blames President Biden.
Army veteran Cory Mills, a Republican candidate for Florida's 7th Congressional District in the House of Representatives, blamed the Army's recruitment struggles on the "woke agenda" of President Joe Biden and the Department of Defense.
Article continues below advertisement
"When I was in the military, we used to look at things like increased lethality, readiness, and being properly equipped," Mills told Fox News' "Fox & Friends First" on July 21. "But now this military is focused on things like gender inclusion, equity and CRT, critical race theory, as well as what pronouns we use. Every time that Joe Biden continues to do this, he weakens us on the world stage."