Paul Volcker's Hard Stance Tamed Inflation in the '80s — Will Jerome Powell Follow Suit?
The current hotter-than-expected trend of inflation readings has left many wondering if Fed needs to revisit Paul Volcker's take on rate hikes. Here's what he did.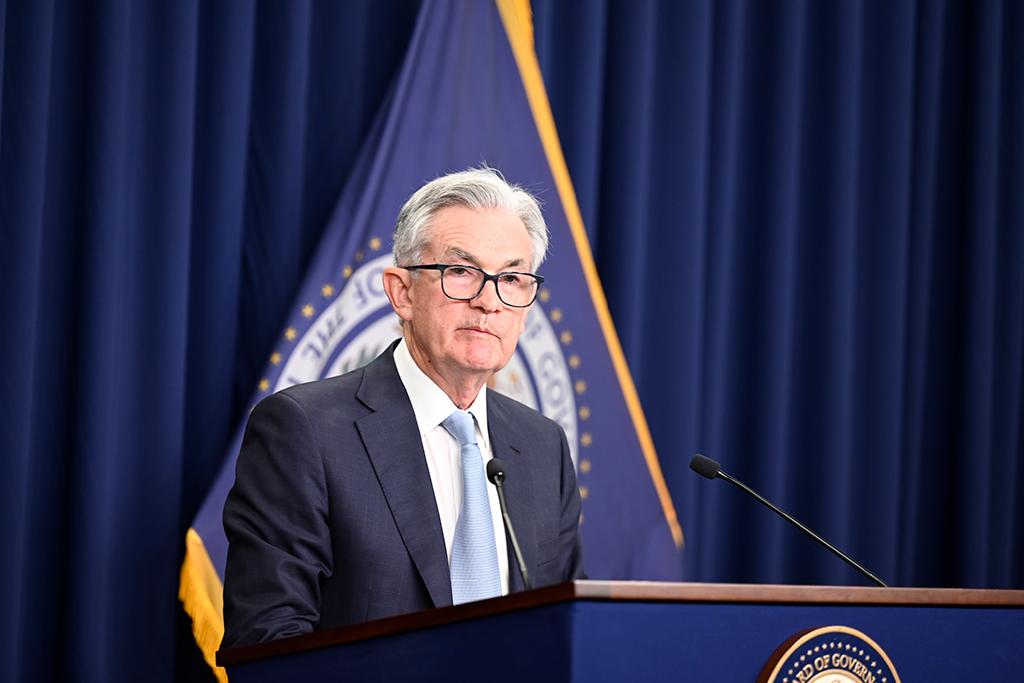 The specter of hyperinflation is hanging on the U.S. economy as the CPI print was much hotter than expected at 9.1 percent for June. This has now increased the expectations that the Fed might go in for still more aggressive rate hikes to tame inflation. The Fed has been trying hard to control inflation and now people have started wondering how the Fed ended the last soaring inflation the country saw. Paul Volcker was the Fed chairman at the time. What did Volcker do on rate hikes?
Article continues below advertisement
Article continues below advertisement
The long-term average inflation rate in the U.S. is around 3.2 percent. Since 2010, the inflation average has been even more moderate at 1.75 percent. Many young Americans haven't seen the levels of inflation we are seeing now.
Inflation was worse in the 1970s and '80s.
However, the U.S. has seen much worse inflation levels. In 1980, inflation hit 14 percent while unemployment rates were nearing 10 percent levels. The stock market was hitting lows, mortgage rates were sky-high, gas prices were at record levels, and everything looked bleak. Nobody knew how the crisis would end. Paul Volcker became the Fed Chair in 1979. After he came into office, inflation peaked and he faced a difficult situation.
Article continues below advertisement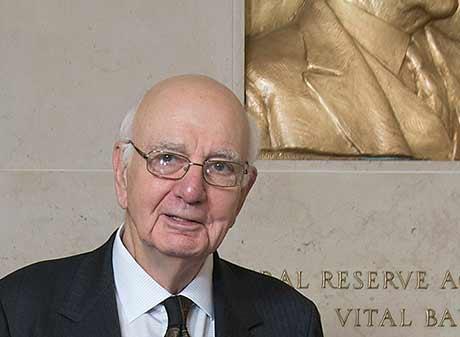 Paul Volcker dramatically tightened the monetary policy.
Volcker reckoned that the small increases in the interest rates that the Fed was doing prior to his joining wouldn't move the needle on inflation. Therefore, he set the Fed on a dramatically tighter course of monetary policy. At the time, Volcker said, "By emphasizing the supply of reserves and constraining the growth of the money supply through the reserve mechanism, we think we can get firmer control over the growth in money supply in a shorter period of time."
Article continues below advertisement
Article continues below advertisement
As a result of Volcker's restrictive policies, the federal funds rate reached a record high of 20 percent in late 1980. Inflation peaked at 11.6 percent in March of the same year. However, his disinflationary policies also led to two engineered recessions. Volcker warned that such an outcome was possible and said that "some difficult adjustments may lie ahead." But probably it was necessary at the time and inflation started stabilizing soon thereafter and reached a much more modest level of 4 percent by 1983.
Article continues below advertisement
Can the Fed reign in inflation like Paul Volcker?
Recently, the Fed's "transitory" inflation narrative got a strong beating and now it reckons that a strong demand side meeting with a still strained supply side and the war in Ukraine have made the current inflation a deadly opponent. Many are wondering if the Fed will have another Volcker moment to control the runaway inflation. Economists agree that the Fed is late in raising rates and is just playing catch up to inflation. But can it reign in inflation with Volcker-type rate hikes?
Article continues below advertisement
Current Fed Chair Jerome Powell contends that the Fed is trying to engineer a soft landing where the inflation rate is reduced without triggering a recession. That's easier said than done, especially now that inflation seems to have become entrenched.
Former U.S. Treasury Secretary Larry Summers co-authored a paper recently in which he suggested that Powell will need to take very tough action, comparable to that taken by Volcker. The paper said, "To return to 2 percent core CPI inflation today will thus require nearly the same amount of disinflation as achieved under Chairman Volcker." And to do that Fed probably will have to shift focus to controlling the money supply (maybe selling bonds) along with raising rates.