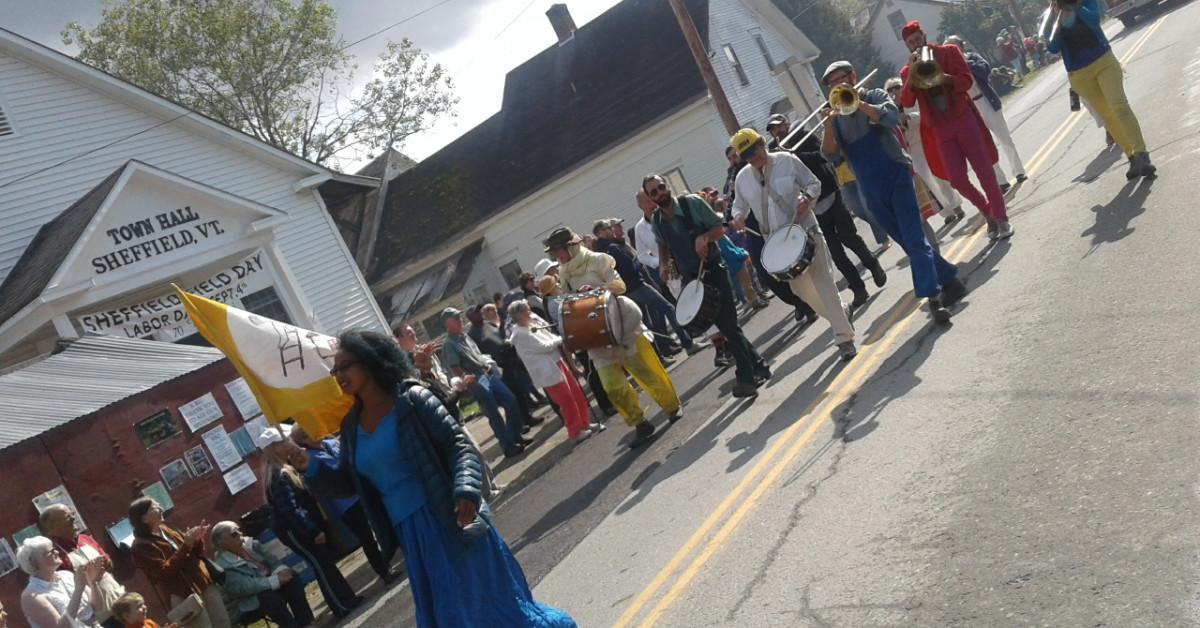 Top Labor Day Fun Facts to Learn on This Three-Day Weekend
Monday, Sept. 5, marks this year's Labor Day in the United States, a federal holiday honoring the American labor movement and the contributions and achievements of U.S. workers.
Article continues below advertisement
You might associate Labor Day with a three-day weekend filled with parades, hot dogs, football games, and retail sales and discounts… but how much do you know about the holiday itself? Read on for fun facts about the special day.
Oregon was the first state to recognize the holiday, doing so years before the federal government.
According to the U.S. Department of Labor, individual states recognized Labor Day as a holiday years before the federal government did. After various municipalities passed Labor Day ordinances in 1885 and 1886, a movement for state legislation around the holiday gained momentum.
Article continues below advertisement
Although New York was the first state to introduce a bill about the holiday, Oregon was the first state to actually pass a bill, Oregon recognized Labor Day in legislation passed on February 21, 1887. New York followed suit later that year, as did Colorado, Massachusetts, and New Jersey. Finally, Congress passed an act establishing Labor Day as a federal holiday on June 28, 1894, after 26 other states had already gotten on the Labor Day bandwagon.
Article continues below advertisement
Peter J. McGuire and Matthew Maguire both have claims to the founding of Labor Day.
The Department of Labor also notes that there's debate around whether the founder of Labor Day was Peter J. McGuire, a general secretary of the Brotherhood of Carpenters and Joiners and a co-founder of the American Federation of Labor, or Matthew Maguire, a secretary of the Central Labor Union in New York and later a secretary of Local 344 of the International Association of Machinists in Paterson, N.J.
Per records, McGuire proposed in 1882 a "general holiday for the laboring classes" in celebration of "who from rude nature have delved and carved all the grandeur we behold"
But when President Grover Cleveland signed the Labor Day bill into law, a Paterson Morning Call op-ed said that "the souvenir pen should go to Alderman Matthew Maguire of this city, who is the undisputed author of Labor Day as a holiday."
Article continues below advertisement
Now Labor Day also serves as an unofficial end to summer — and, for some people, to wearing white.
According to the National Constitution Center, Labor Day now connotes the end of summer, though the astronomical end of summer occurs weeks later on Sept. 22. Many school districts around the U.S. start their academic years around Labor Day, and both NFL and college football teams kick off their seasons on the weekends around the holiday.
Fashion rules used to dictate "no white after Labor Day" — at a time when high-society folks traded heavy coats for lighter garb as they headed out of the city each summer. But now the Emily Post Institute says white can be worn year-round: "Even in the dead of winter in northern New England the fashionable wear white wools, cashmeres, jeans, and down-filled parkas," the advice company states. "The true interpretation is 'wear what's appropriate — for the weather, the season, or the occasion.'"