Trump Appointed the Judge Who Granted His Special Master Request
How many judges did Donald Trump appoint? The judge who granted Trump's special master request was one of his appointees to the federal judiciary.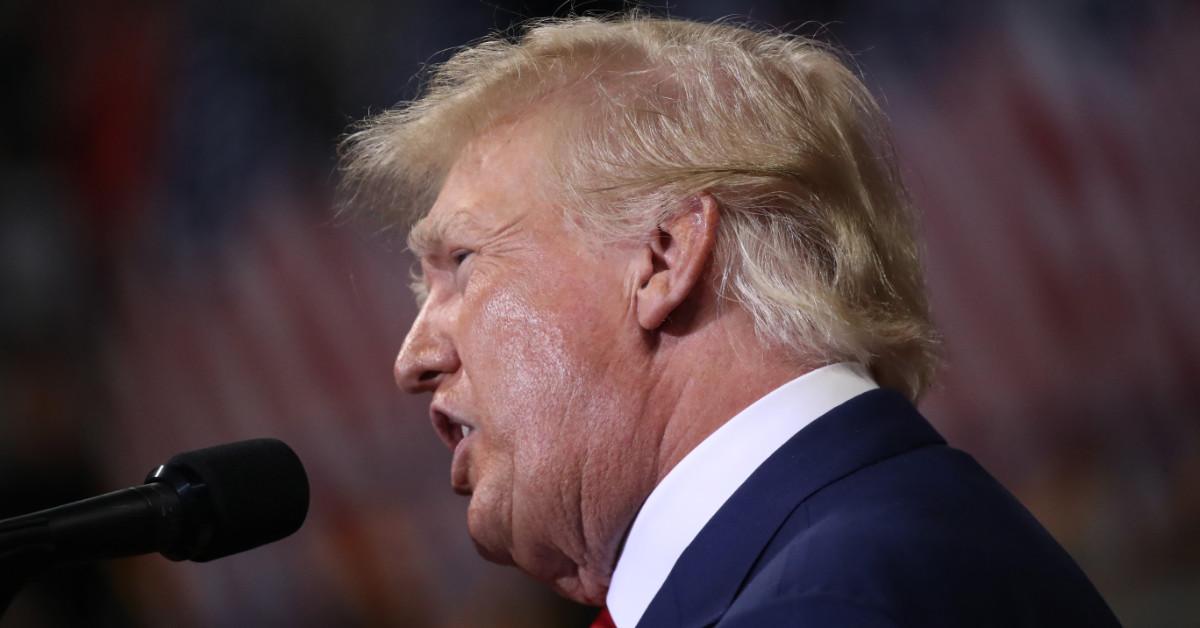 Article continues below advertisement
Article continues below advertisement
Stephen I. Vladeck, a law professor at the University of Texas, told The New York Times that Cannon's decision was "an unprecedented intervention by a federal district judge into the middle of an ongoing federal criminal and national security investigation."
Ronald S. Sullivan Jr., a Harvard Law School professor, called Cannon's decision "deeply problematic," adding that it gives "special considerations to the former president that ordinary, everyday citizens do not receive."
Aileen M. Cannon is one of 226 judges Trump appointed during his four years in office.
Cannon is a Columbia native who graduated from Duke University in 2003 and the University of Michigan Law School in 2007, according to the Times. Before becoming a federal judge, she worked as a clerk for an appeals court judge in Iowa, an associate for a corporate law firm, and an assistant federal prosecutor in Florida. Trump nominated her as a district judge for the Southern District of Florida in May 2020, and the U.S. Senate confirmed her to the bench that November.
Article continues below advertisement
According to Pew Research, Trump appointed 26 judges during his term, including 54 appeals court judges. As of January 13, 2021 — when Pew released the findings — 28 percent of active federal judges were Trump appointees. (If the government appeals Cannon's decision, the case would go to the Court of Appeals for the 11th Circuit in Atlanta, Trump appointees comprise six of the 11 judges, the Times reports.)
Article continues below advertisement
Article continues below advertisement
Since federal judges have lifetime tenures, Trump's appointments stood to "reshape the federal judicial … for decades to come," as Pew Research's John Gramlich observed.
Trump appointed almost as many appeals court judges in four years as predecessor Barack Obama did in eight.
Pew's findings also showed other significant statistics. During his one term in office, for example, Trump appointed just one fewer federal appellate judge than his predecessor Barack Obama — 54 compared to Obama's 55 — even though Obama had the Oval Office for twice as long. In so doing, Trump flipped several appeals courts from Democratic-majority courts to Republican appeals courts.
Article continues below advertisement
Article continues below advertisement
The Pew data showed that Trump was less likely than some former U.S. presidents to appoint women and people of color to the federal judiciary. Though he appointed a larger share of female judges (24 percent) than Republican predecessors George W. Bush (22 percent), George H.W. Bush (19 percent), and Ronald Reagan (8 percent), his share of female appointees trailed those of Democratic processors Obama (42 percent) and Bill Clinton (28 percent).
As for federal judges of color, Trump appointed a smaller share (16 percent) than the last three Democratic presidents, Obama (36 percent), Clinton (25 percent), and Jimmy Carter (22 percent).