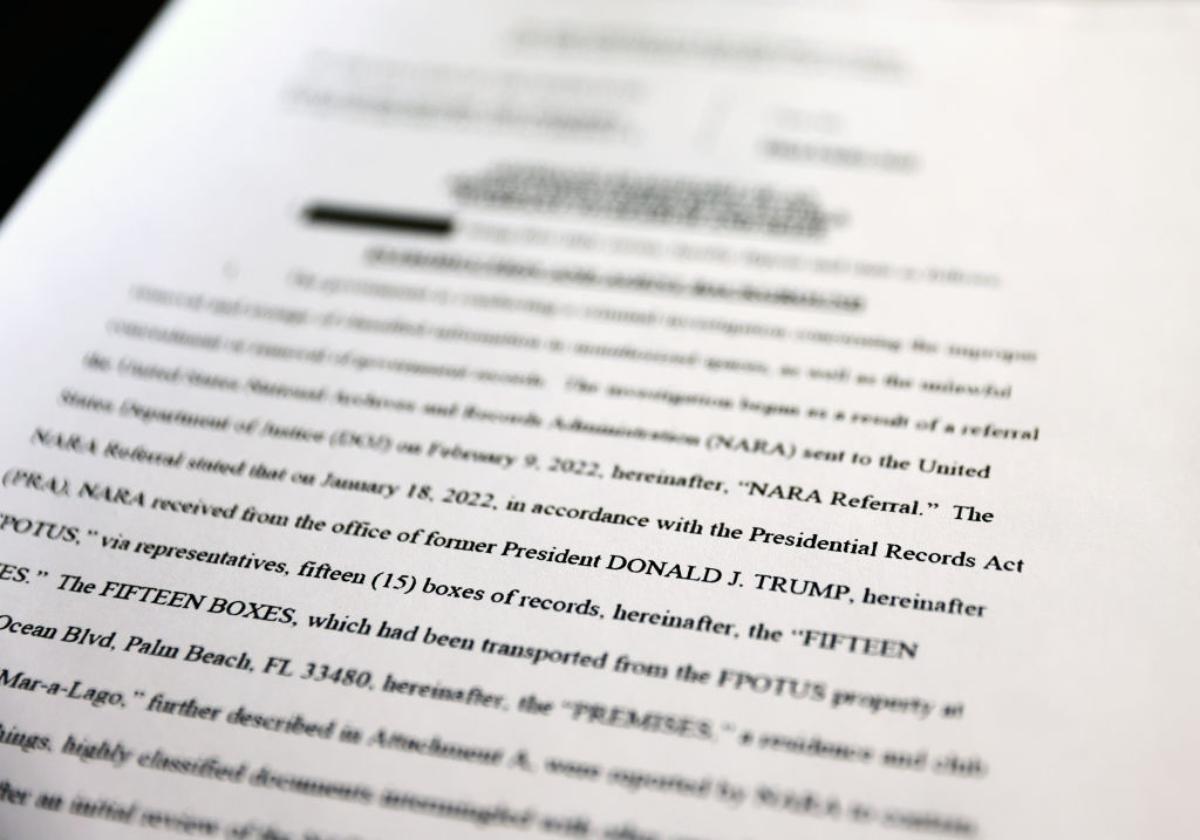 Trump's Request Gets Approved — What Is a Special Master?
Former President Donald Trump requested a special master to review documents the FBI took from Mar-a-Lago in August. As NPR reported, a U.S. district judge has granted his request, meaning a delay in the FBI's investigation. What is a special master, and why does Trump want one?
Article continues below advertisement
A special master is a third-party individual appointed by a judge to review any materials seized in a search. In this case, the special master will be looking to identify whether any of the items seized from Mar-a-Lago are protected from investigation. Frequently, the American Bar Association (ABA) notes, special masters are attorneys, though it isn't a requirement.
Article continues below advertisement
What is the purpose of a special master?
In general, the ABA notes that a special master is appointed to supervise those falling under a court order to ensure the court order is followed. The special master also reports on the supervised activities in a timely manner.
It's common for special masters to be appointed in peaceful searches for documentary evidence. In particular, this might pertain to evidence controlled by attorneys, physicians, psychotherapists, and clergy.
Article continues below advertisement
Legal experts told NPR that Trump's request for a special master indicates his further attempts to question the Department of Justice's integrity and undermine its work.
Although, as CBS News reported, the FBI recovered over 100 documents with classification markings, U.S. District Judge Aileen Cannon said in her order that other materials were taken. Medical documents, tax and accounting correspondence, and "personal effects" are included in her list, along with about 500 pages of material that may be protected by the attorney-client privilege.
Article continues below advertisement
Trump has often claimed executive privilege to avoid submitting materials for investigation.
The government must stop reviewing the materials until the special master is completed.
The Department of Justice initiated its search of Trump's Florida Mar-a-Lago residence in order to potentially uncover classified documents that Trump took. The DOJ claims to be investigating whether Trump mishandled government secrets or obstructed justice.
Article continues below advertisement
Trump has harshly criticized the DOJ for its search of Mar-a-Lago, calling it a "raid" and saying his home was "under siege." At one point, he claimed the FBI had taken three of his passports from the residence.
Judge Cannon, a Trump appointee, approved Trump's request for a special master to review the documents seized at Mar-a-Lago. She stated that there's a need to ensure "the appearance of fairness and integrity under the extraordinary circumstances presented."
Article continues below advertisement
Judge Cannon ordered that the government cease all review and use of the documents — until the special master review is completed. By Friday, Sept. 9, both parties must submit a list of proposed candidates in a joint filing. They must also propose what duties and limits should be established for the special master and a proposed schedule for the review and the master's compensation.
Intelligence officials can continue their review.
Although the government must stop examination of the Mar-a-Lago documents for now, Judge Cannon indicated that intelligence officials can continue reviewing information "to determine potential national security risks from the classified material being kept outside of a secure government facility."