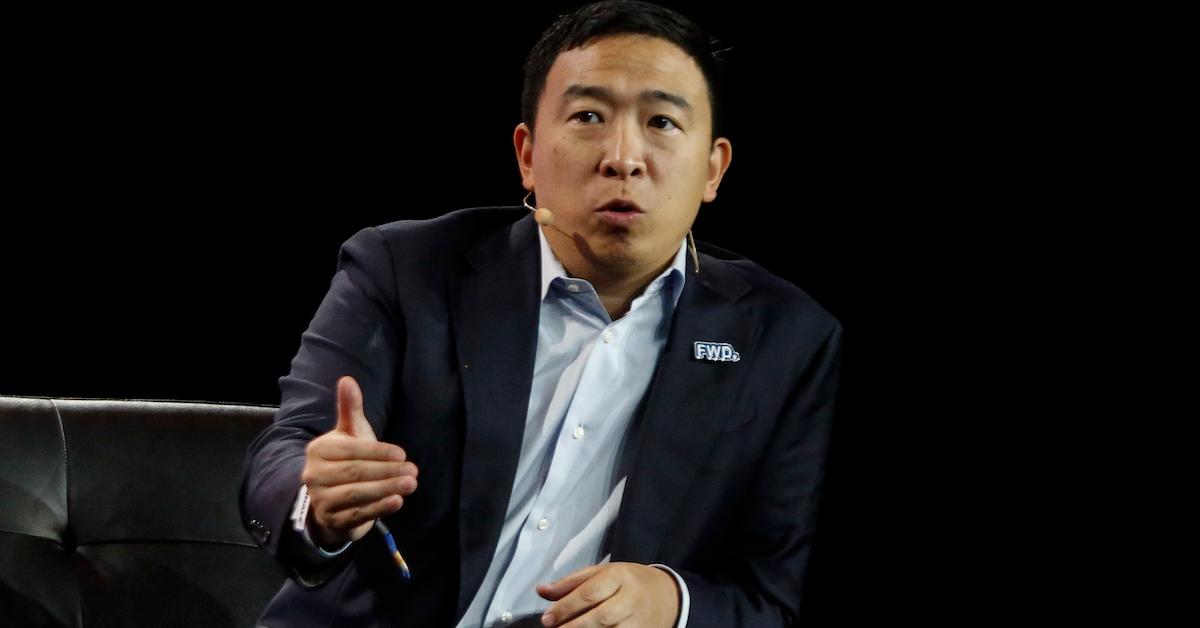 Everything You Need to Know About Andrew Yang's "Forward Party"
Even many dyed-in-the-wool Republicans and Democrats will concede that the U.S. two-party system is imperfect. Well, erstwhile presidential and NYC mayoral candidate Andrew Yang thinks he has landed on the solution: the Forward Party. Yang hopes to bridge the left-right divide with a third option that is focused, as the party's name suggests, forward.
Article continues below advertisement
Yang's Forward Party became just Forward, or FWD, when it merged in July 2022 with two other political action committees: the Serve America Movement and the Renew America Movement.
So, what does Forward (er, FWD) stand for and what candidates (if any) are aligning themselves with the platform? Here's a full explainer on Yang's political party.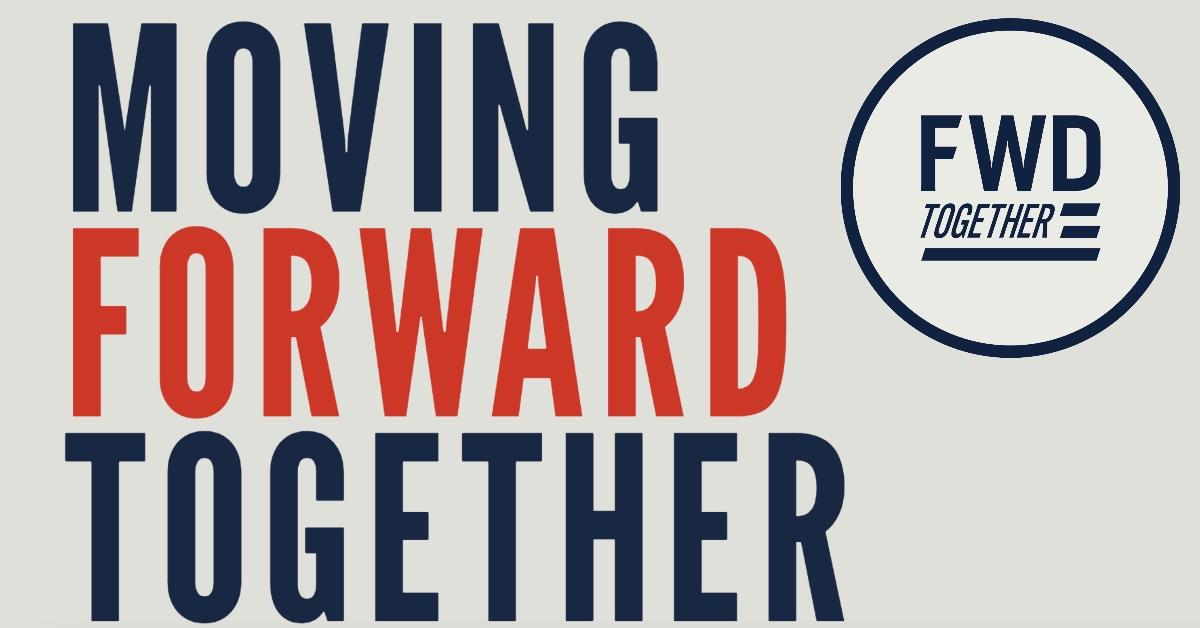 Article continues below advertisement
A brief history of how the Forward Party became FWD:
Yang formed The Forward Party in October 2021, feeling there was an unmet need for a centrist political party. Many voters may mark "Independent' if they don't identify with Democrats or Republicans, but this excludes those voters from primary races unless it's an open primary.
Yang's Forward Party favored 18-year term limits in Congress and many of the other positions Yang himself holds, such as the establishment of Universal Basic Income, automatic tax filing, universal healthcare, and the establishment of a Department of Technology in the Presidential Cabinet.
With the announcement of the Forward Party's merger with two other PACs, many of these principals seem to have fallen off. SAM was chaired by former U.S. representative David Jolly and RAM was led by former New Jersey Governor Christine Todd Whitman. Both SAM and RAM's leaders are former Republicans. They're sometimes associated with the "Never Trump" movement of Republicans who oppose Trumpism but still uphold conservative values.
Article continues below advertisement
It's likely the merger meant principles like UBI and universal healthcare, issues few conservatives align with, had to fall by the wayside in the establishment of FWD.
Article continues below advertisement
The Forward Party's views and positions on many hot-buttons issues are vague... by design.
Likely seen as a feature and not a bug, Forward's platform doesn't indicate a stance on many of the economic, social, and cultural issues that divide Democrats and Republicans. For example, there are no official party statements about abortion, marriage equality, or immigration. This intentional vagueness reflects a big-tent approach to tackle the main problem of U.S. politics today: extreme partisanship.
In the "Platform" section of the party's official site, one won't find any policy papers on issues like the environment, foreign policy, or the economy. The values are pretty nebulous.
Article continues below advertisement
From the Forward Party website:
Free People: Revitalize a culture that celebrates difference and individual choice, rejects hate, and removes barriers so that each of us can rise to our full potential.
Thriving Communities: Reinvigorate a fair, flourishing economy and open society where everyone can live a good life and is safe in the places where we learn, work, and live.
Vibrant Democracy: Reform our republic to give Americans more choices in elections, more confidence in a government that works, and more say in our future.
Article continues below advertisement
There are a few issues where Forward's stance is clear, though. For one, the party advocates for ranked choice voting, a system that has gained traction on the state and local level in many jurisdictions, particularly for primaries. For example, New York City had its first ranked-choice primary for the 2021 mayoral race, where Yang ranked fourth among candidates on the Democratic ticket and former police officer Eric Adams emerged victorious.
What is ranked choice voting and why does the Forward Party support it?
Ranked choice gives voters the option to rank several candidates in order of their preference, rather than voting for just one. The system also helps streamline the process of a runoff when there isn't a candidate with a clear majority in the general count. However, if no candidate holds at least 50 percent plus one of the votes, the vote count goes through a series of rounds where the bottom candidate is eliminated and their votes are distributed to the voters' second-choice candidates.
This process continues, one elimination at a time until one candidate reaches a majority.
Article continues below advertisement
Proponents of ranked choice feel the option gives voters more power to vote their values, because they no longer need to concern themselves with "throwing away a vote" by supporting a dark horse candidate. For that reason, Forward's largest platform plank is moving toward a ranked choice system for all elections as well as non-partisan primaries, which put all candidates, regardless of party affiliation, on the same ballot.
Article continues below advertisement
With open primary races, usually the top two candidates advance, which means in some cases two candidates from the same political party might face each other in the general election.
Forward also favors independent redistricting commissions.
In the majority of states, congressional district lines are determined by the state legislature, which means the party in power gets to determine the ideal boundaries to maintain their majority. As the Forward Party puts it, "Voters should be choosing their representatives rather than representatives choosing their voters." They feel independent redistricting will eliminate gerrymandering and reduce the number of "safe" seats in Congress.
Article continues below advertisement
Only eight states currently have redistricting commissions, of which all but one are nonpartisan. New Jersey has a partisan redistricting commission where the members have clearly understood political affiliations but are separate from the legislative body.
There aren't any candidates running on the Forward ticket (yet).
Right now, Forward's focus is on establishing party infrastructure and building awareness, but the hope is to run Forward candidates in 2023 elections. Some pundits think the true goal is to have a viable third option in the event that Donald Trump wins the Republican Party nomination for the 2024 election. However, as the party's FAQ iterates, the goal is to "build a viable, credible, and durable national political party" that can compete not just for the highest office in the country but also in state and local elections.