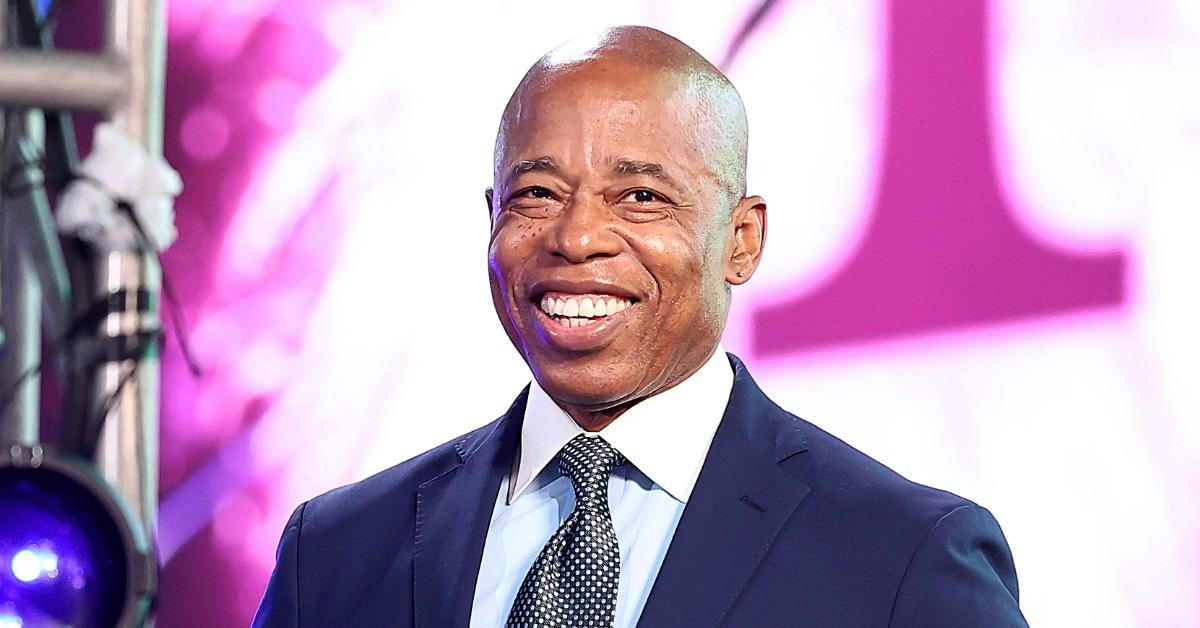 NYC Mayor Eric Adams Once Switched Parties Because He Was "Furious" With Democrats
Politician Eric Adams, a former NYPD officer, state senator, and Brooklyn borough president—and, yes, a former Republican—can add New York City mayor to his résumé. Adams was sworn in as the city's 110th mayor on Jan. 1, 2022, in Times Square, with confetti still in the air from the New Year's Eve celebration. And Adams, who's now a Democrat, urged bipartisanship in his first address as mayor, delivered later that day.
Article continues below advertisement
"With a better city government and a laser focus on taming COVID, turning our economy around, and lowering crime, we can add glory to more New York stories," he said. "But to do this, we must also put down the weapons of rhetoric … The ideological wars of our recent political past are more costly now than ever, as we face such serious challenges. These fights divide us by forcing us to make false choices rather than working together on practical solutions." Here's more about Adams's political past.
Adams was a registered Republican in the late 1990s and early 2000s
According to Politico, Adams was a registered Republican from 1995 to 2002. And according to City Limits, Adams said in 1995 that Republican values aligned with those of some Black voters, and by 1999, he was labeling himself a conservative Republican.
Article continues below advertisement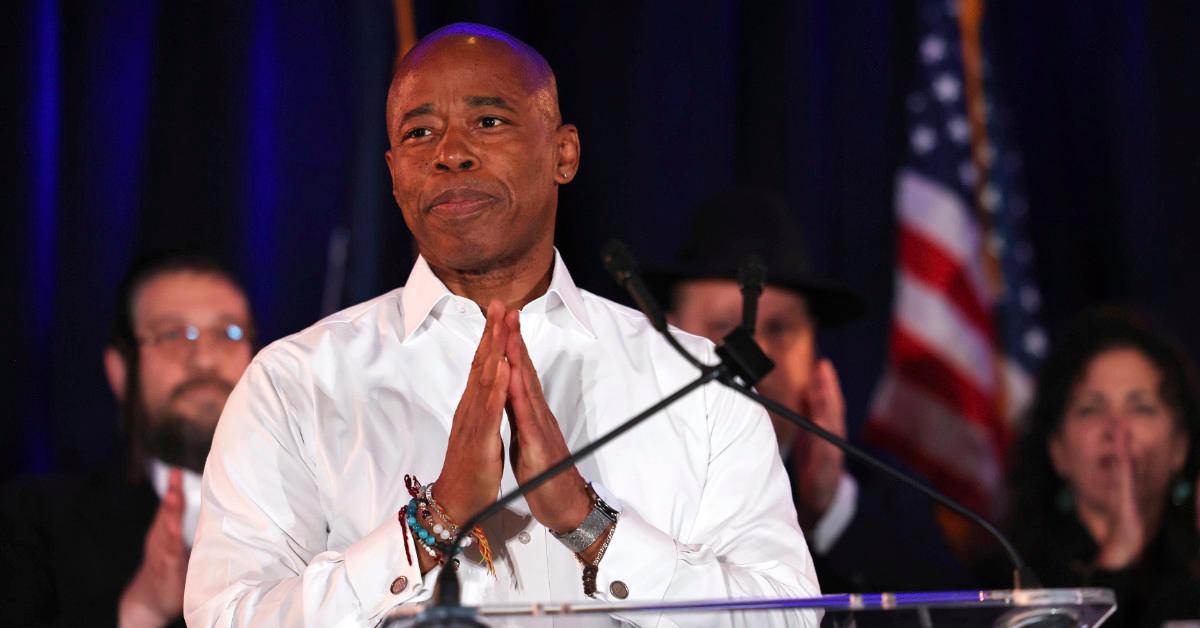 Years later, in 2013, Adams said he switched parties only out of concerns that New York City Democrats were "too soft on crime." And his friend Norman Siegel, former head of the New York Civil Liberties Union, believed that Adams's party-switching was part of him charting his political future.
Article continues below advertisement
His mayoral opponents called out his Republican past
In the spring of 2021, the other campaigns in New York City's Democratic mayoral primary put the spotlight on Adams's past party-switching. "I am the only Black man in this race that has been a lifelong Democrat and upheld Democratic values," then-candidate Ray McGuire told Politico through a spokesperson.
A spokesperson for fellow candidate Maya Wiley spoke along similar lines, stating, "Saying you were a very conservative Republican at one point sends a very clear message to Democratic voters that as politics change, so do your values. New York's Democratic voters are looking for someone who has kept their values consistent."
Article continues below advertisement
But Evan Thies, Adams's spokesperson, highlighted Adams's progressive agenda in recent years and pointed out that the future mayor never voted Republican during his GOP era. "Eric is a proud progressive Democrat who has fought inequality and racial injustice his entire adult life, and helped deliver major wins on marriage equality, a millionaires tax, and the values instilled in him by his single mother when he struggled with hunger and homelessness as a young man," Thies told Politico.
"Twenty-five years ago, he briefly switched parties because he was furious with Democratic politicians who did nothing to lower crime in lower-income communities of color while they passed racist laws like the crime bill and the Rockefeller drug laws, which did far more to harm people of color than help," Thies added.