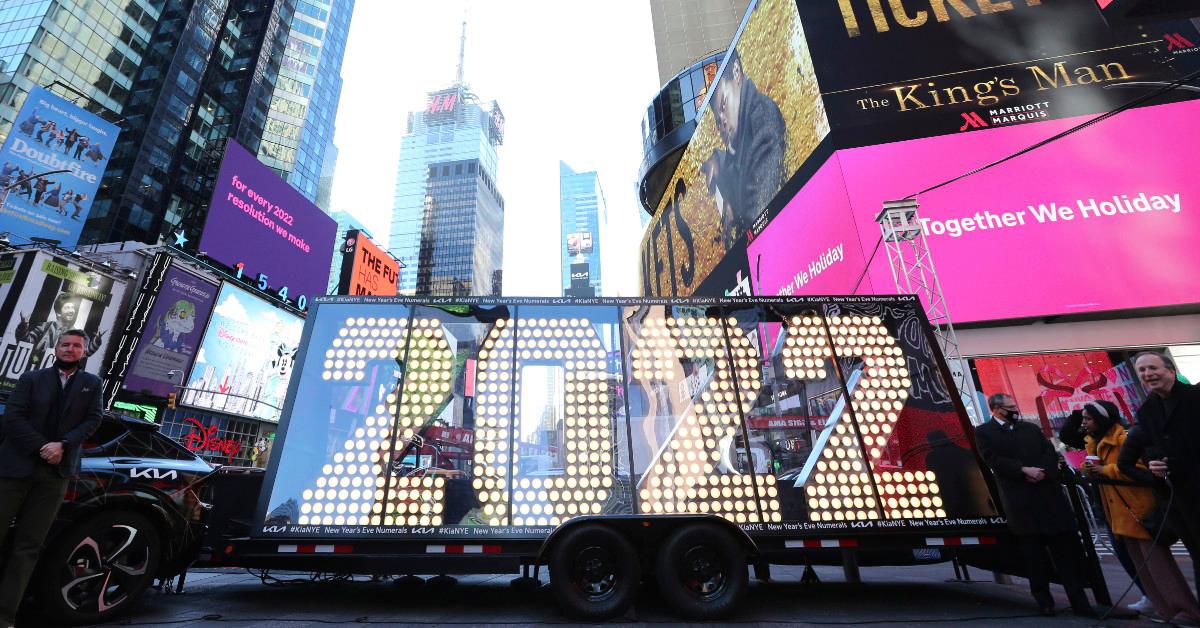 NYC Announces Scaled-Back Times Square New Year's Eve Celebration
The popular New Year's Eve celebration in New York City's Times Square isn't canceled, but it's scaled back this year in light of the ongoing COVID-19 crisis and the surge of new infections caused by the omicron variant of the COVID-19 virus.
In a press release, New York City's City Hall announced that attendees will be required to show proof of full vaccination and wear masks to attend the event on Dec. 31. Fewer people will be allowed in viewing areas to allow for greater social distancing.
Article continues below advertisement
Article continues below advertisement
"New Yorkers have stepped up tremendously over the past year—we are leading the way on vaccinations, we have reopened safely, and every day we work toward building a recovery for all of us," Mayor Bill de Blasio said in a statement. "There is a lot to celebrate, and these additional safety measures will keep the fully vaccinated crowd safe and healthy as we ring in the New Year."
The in-person crowd in Times Square this New Year's Eve will be a fraction of its usual size.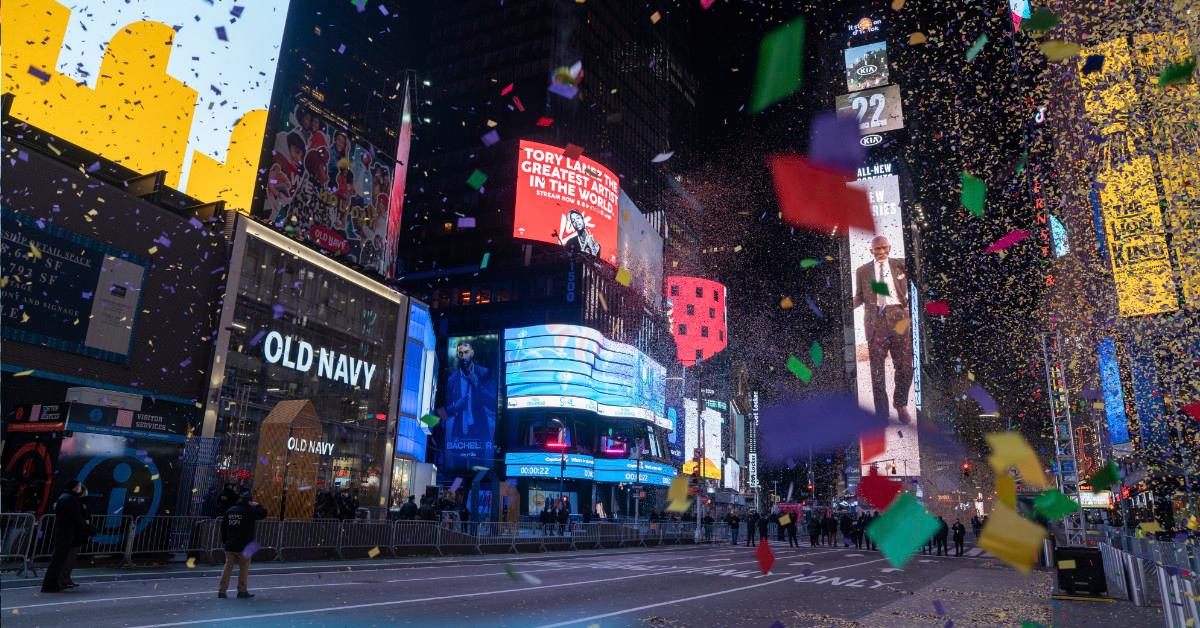 According to the press release, organizers are planning to allow approximately 15,000 attendees into the viewing areas for Times Square New Year's Eve compared to the 58,000 who usually attend the event. Instead of letting attendees camp out all day to get the best vantage points, organizers won't allow attendees to enter the viewing areas until 3:00 p.m. ET on Dec. 31.
Article continues below advertisement
The city notes that Times Square New Year's Eve attendees 5 years old or older must present proof that they've been fully vaccinated with a COVID-19 vaccine approved by the FDA or World Health Organization—Pfizer, Moderna, Johnson & Johnson, AstraZeneca/Oxford, Sinopharm or Sinovac—for at least 14 days. People who aren't able to get vaccinated because of a disability must show proof of a negative COVID PCR test taken within 72 hours of the event.
Additional precautions might be announced before New Year's Eve.
City Hall specified that additional safety measures for Times Square New Year's Eve were made in consultation with health and medical experts. The city and the Times Square Alliance will take more precautions in the days ahead if needed.
Article continues below advertisement
Article continues below advertisement
"New York is the best place in the world to celebrate New Year's Eve, and now, it will be one of the safest against COVID as well," said Mayor-elect Eric Adams. "The Mayor has made the right move to take precautionary measures as we learn to live with COVID and fight the Omicron variant—and New Yorkers and visitors alike can now enjoy Times Square and the rest of our city as we ring in 2022."
The celebration—which will be simulcast on the Times Square website—will feature performances by LL Cool J, Chlöe, Journey, Carol G, and KT Tunstall. The traditional New Year's Eve ball drop in Times Square is still happening—with this year's ball measuring 12 feet wide and six tons and boasting 192 Waterford crystal triangles, according to WABC.