Chipotle Is Handing Out $25,000 via Its Cash App Giveaway
If you're like most people, you probably could use a few extra bucks in your bank account right about now, especially with the holidays quickly approaching. And thanks to Chipotle's Cash App giveaway, it just might happen. Between now and Oct. 31, 2022, Chipotle will give away nearly $25,000 to certain Cash App users, and offer some pretty exciting promotions in honor of Halloween.
Article continues below advertisement
If you could use some extra spending money, you're going to want to keep reading for details on how to enter Chipotle's Cash App giveaway (it's quite simple) and potentially end the month of October thousands of dollars richer!
Cash App members can enter the Chipotle Cash App giveaway in 2022.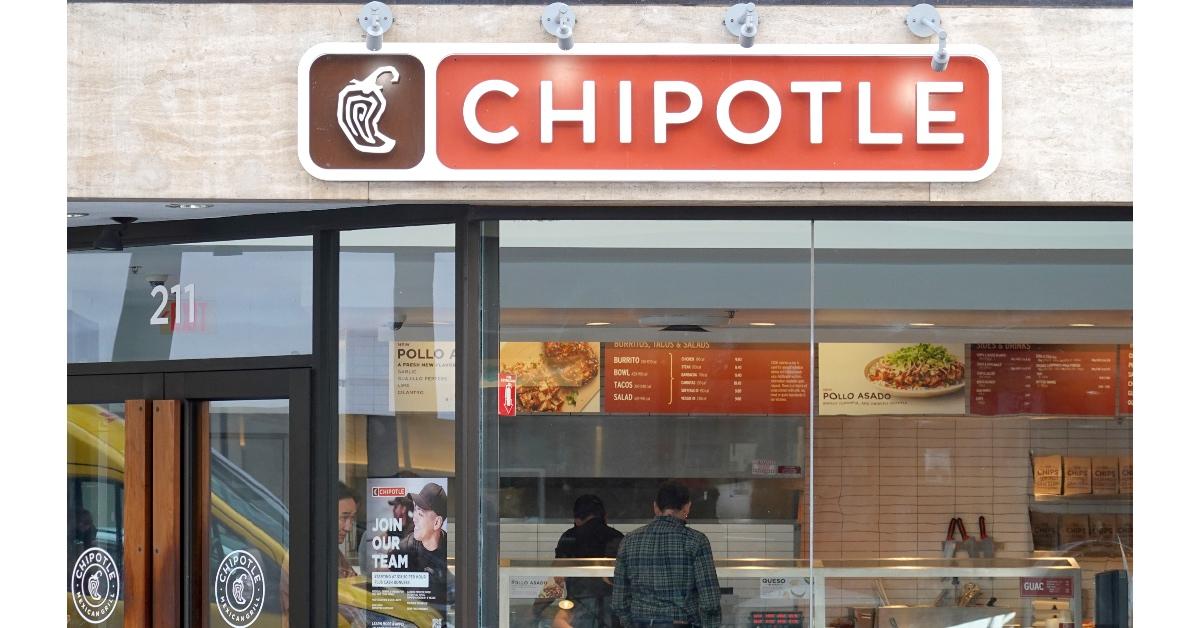 Attention Cash App users and Chiptole lovers, if you aren't already a Chipotle Rewards member, now might be a good time to join the program (it's free). For a limited time, Chipotle will give out thousands of dollars to certain Cash App members who enter the Cash App for Costumes giveaway.
Article continues below advertisement
To enter, follow these steps:
Sign up for Chipotle Rewards (you can only enter the giveaway if you are a Chipotle rewards member)
Follow @ChipotleTweets on Twitter
Drop your $cashtag (not a photo) with #ChipotleBoorito as a reply to Chipotle's tweet announcing each giveaway on Oct. 13, 20, 25, or 27.
In a Chipotle press release, the company announced that it would be giving away a total of $5,000 on Oct. 13, 20, and 25, and a total of $10,000 on Oct. 27. On the days the company is handing out $5,000, 100 lucky people will receive $50 each.
Article continues below advertisement
Here's how to snag a $6 burrito from Chipotle in October 2022.
If you plan on dressing up on Halloween, be sure to visit your local Chipotle restaurant. From 3 p.m. until close, Chipotle will offer its rewards members a $6 entrée if they show up wearing their costumes on Oct. 31. In order to redeem the offer, customers will also need to have the Chipotle app downloaded so they can follow these steps:
Open the Chipotle app and tap "SCAN."
Scan their Chipotle Rewards members ID upon checking out.
The $6 entrée deal is limited to one per costume and can't be applied to digital, delivery, or catering orders. Also, if you plan on adding any extras such as guacamole (with the exception of veggie entrées), queso, or meat to your meal, you'll incur an additional charge as usual.
Because the promotion is only being given to those who dress up, Chipotle says it is at the discretion of restaurant staff to decide what qualifies as a costume.
Article continues below advertisement
How to get in on Chipotle's Boorito on BeReal promotion.
If you plan to visit your local Chipotle on Oct. 31 dressed in your Halloween costume, you may as well take a photo while inside. When you post the photo on BeReal with the hashtag #booritosweepstakes and share your BeReal to your Instagram stories while tagging @chipotle and adding #booritosweepstakes, you could win free burritos for a year (10 of these prizes will be awarded).
Chipotle also says fans can send an email with "BooReal Sweepstakes" as the subject line to SWEEPSTAKES@CHIPOTLE.COM for a chance to win. Remember to mark your calendar if you don't want to miss out on Chipotle's exciting Halloween promotions.