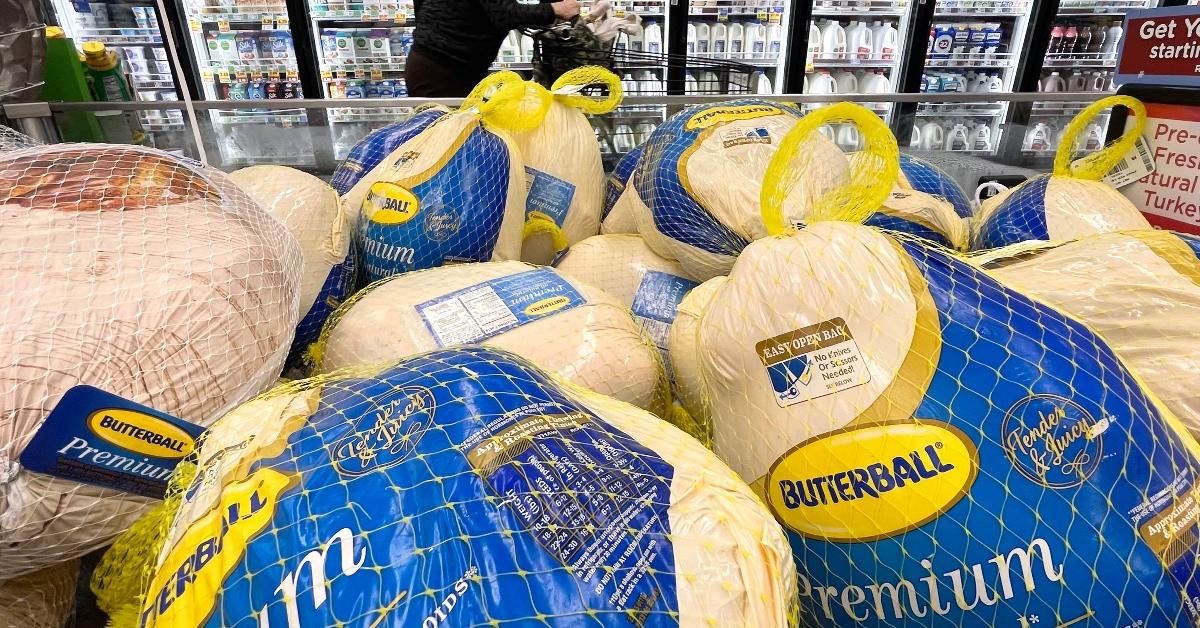 Thanksgiving Dinner Will Cost You More This Year as the Price of Turkey Surges
The one thing that makes a Thanksgiving dinner complete (for most families) is the turkey. Packed tightly with stuffing, the turkey often serves as the main dish that compliments the entire meal. If you plan on serving turkey this Thanksgiving, there's a good chance you'll pay much more than you did last year, and there are a few factors at play that are driving turkey prices up.
Article continues below advertisement
Here's a look at why turkey is so expensive right now and how much you will likely pay when it comes time to select the lucky bird you'll serve at Thanksgiving.