Will There Be Another Prime Day in 2022? Possible Fall Sale
Although Amazon's two-day Prime Day typically happens in July, some speculate that a fall Prime Day event may be coming as well. Here's what we know.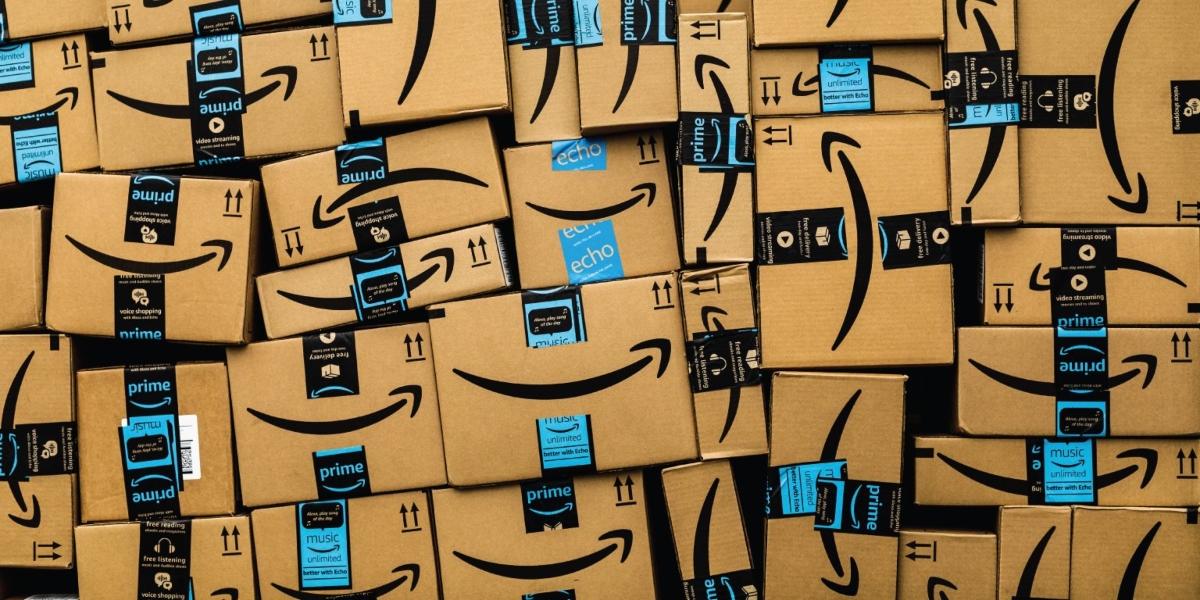 Shoppers who took advantage of the past two days worth of extra savings during Amazon's July Prime Day event may have another sale to look forward to. Although the e-retailer hasn't officially announced any new sale dates, sources told Business Insider of a possible fall sales event much like Prime Day. When is the next Prime Day?
Article continues below advertisement
Article continues below advertisement
First, Amazon hasn't confirmed anything regarding a second chance at Prime Day this year. Multiple sellers who work with Amazon have shared messages they received from the company about a special "Prime Fall Deal Event." No official date has been given, but sellers were urged to submit deals to offer during the potential sale.

Article continues below advertisement
Amazon may be running another sale like Prime Day sometime in the fall.
Amazon is apparently seeking sellers that use its website to submit sales on particular items. One message gave a July 22 deadline to apply to be featured in the "Lightning Deals," while another seller received a message including a Sept. 2 deadline.
It isn't clear whether Amazon will accept any seller who wishes to may participate in the fall Prime Day event. One message from Amazon read, "Submit recommended Lightning Deals for Prime Fall Deal Event Week for a chance to have your deal selected for Prime Fall Deal Event!"
Article continues below advertisement
Article continues below advertisement
Prime Day began in 2015 as a promotion to reward and attract Prime members. It traditionally occurs in mid-July, although in 2020 the event was postponed until October due to issues with the COVID-19 pandemic.
A Prime Day event in the fall is still only speculation.
If you missed out on the July 12–13 discounts for Prime Day 2022 and were hoping for a second shot, don't celebrate too soon. As TechCrunch explained, a spokesperson for Amazon declined to confirm anything about another major sale in 2022, saying it won't comment on "speculation."
Article continues below advertisement
However, a sale could benefit Amazon, which reported a $3.84 billion loss in the first quarter of 2022. A second event may happen in the fall, possibly September or October, although it likely won't be the magnitude as the July event, given that Amazon hasn't publicized or even confirmed it.
Article continues below advertisement
A second Prime Day event could help boost Amazon's revenue.
As Insider noted, Amazon has experienced slower growth as the pandemic eased up and shoppers haven't needed to rely as much on shopping online. The company may be hoping to use warehouse space that was built or acquired when demand was higher, attract more Prime subscribers, and boost sales prior to the big holiday season.
Article continues below advertisement
Sellers aren't all thrilled by the prospect of a second Prime Day.
According to the Insider report, sellers participating in a second Prime Day event are required to discount products by at least 20 percent. Those prices also must beat their lowest offered price since January 1, 2022, and must have a minimum three-star rating.
Tom Baker, who assists Amazon merchants, said that sellers are feeling pressured into making major inventory and purchasing decisions with very little information from Amazon. He said sellers don't have historical data to look at or details from Amazon about how the sales will run. "Amazon's lack of transparency doesn't help sellers to make informed decisions."