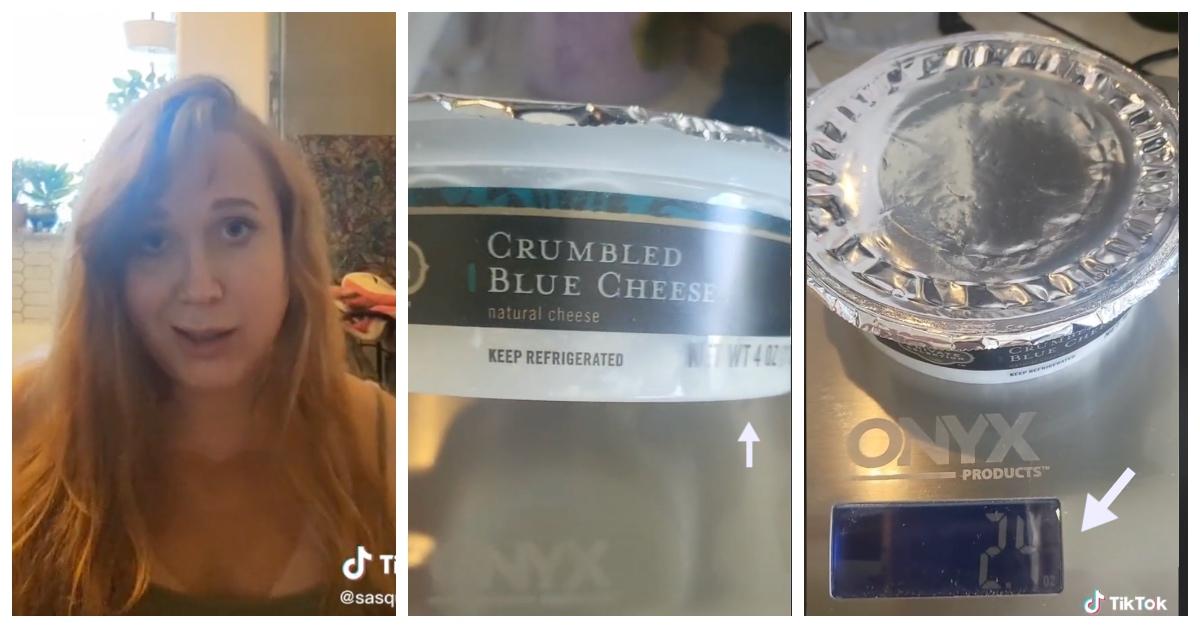 TikTok Video Sparks Debate About Kroger "Mislabeling" Products
Ever purchase a food product from your local grocer that felt particularly lighter than what the weight was listed on the label? If so, you aren't alone. TikTok user BerryBlondae with ADHD (@sasqueen210) recently shared a video, which has already garnered over 3 million views, showcasing the weight discrepancy she found with Kroger's Private Select blue cheese crumbs.
Article continues below advertisement
Keep reading to find out why this TikTok user, and many others, now believe Kroger is scamming its customers.
Is Kroger selling customers less product than what they pay for? Some TikTokers say yes.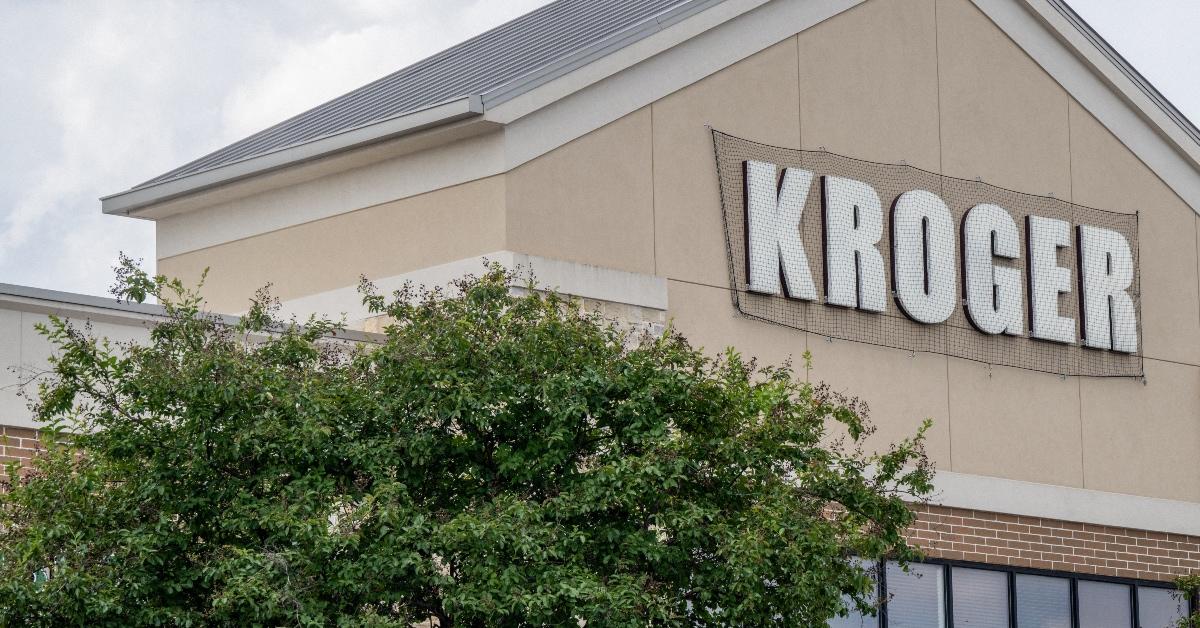 After purchasing a 4 oz. container of Private Select blue cheese crumbs from Kroger, TikToker @BerryBlondaewithADHD decided to pull out her at-home scale to compare the weight with what was listed on the label.
Within a few seconds, she realized that the product only weighed 2.4 oz. (according to her personal scale), though the package listed 4 oz. as the net weight (odd).
Article continues below advertisement
She then proceeded to weigh the product in grams and also discovered that the figures were off. While the product's packaging says it contained 113 grams of blue cheese crumbs, the consumer's scale showed it only had 71.4 grams.
Shocked by her discovery, TikTokers began weighing in on the matter.
Article continues below advertisement
While some were quick to accuse the grocery chain giant of "ripping us all off," others attempted to explain how the contents of a container are actually weighed. We decided to use the video as an opportunity to investigate what a product's net weight actually means. And here's what we discovered.
Article continues below advertisement
The net weight of a product doesn't include the weight of the packaging.
The United States Department of Agriculture (USDA) defines the net weight as "the weight of the packaged product remaining after the deduction for tare weight. It is the weight of the nutritious content in the container suitable for food." To further clarify, tare weight refers to packaging material such as containers, boxes, and wrappers.
Essentially, what this means is that when you buy a 4 oz. (net weight) container of blue cheese crumbs, it should weigh more than 4 oz. when placed on the scale in its original container.
Article continues below advertisement
Other Kroger shoppers have mixed feelings about the supposed "Kroger weight scam."
Based on the comments BerryBlondae with ADHD's video received, it's clear plenty of people have experienced similar issues when shopping at Kroger. One TikTok user shared that several packs of the ground beef she purchased were off by a few ounces, as did another.
But not all have found the net weight of their products to be lower than what they are paying for. Instead, one TikTok user says she purchased the same 4 oz. package of blue cheese crumbs and it weighed more than what was listed on the label.
Article continues below advertisement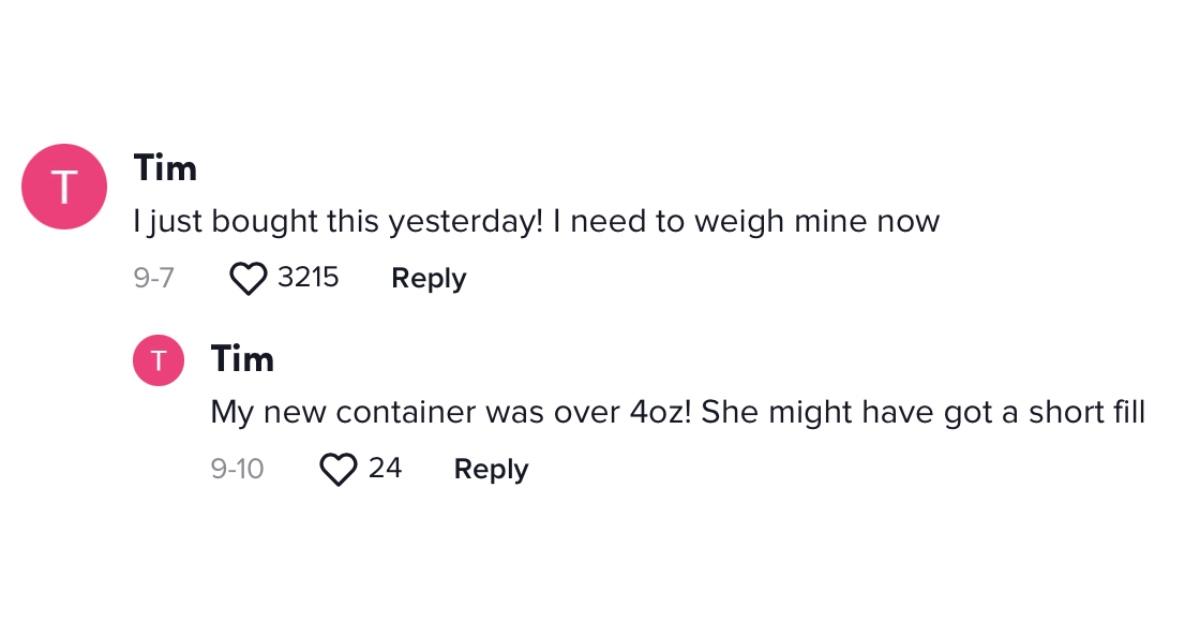 As the discussion continues to unfold on TikTok, the creator of the original video and others who commented on it are still waiting for Kroger to provide some sort of explanation.