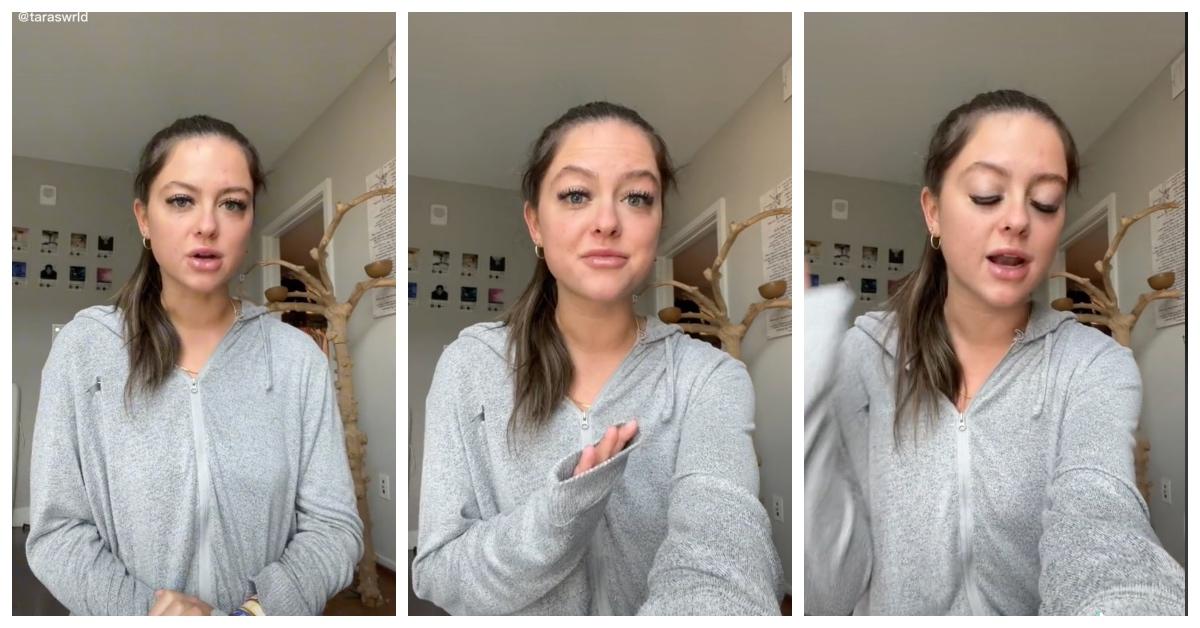 Harry Styles Fan Calls Out StubHub After Never Receiving Her Pit Seat Tickets
Ticket exchange and resale company StubHub serves as a marketplace for individuals to buy and sell tickets to concerts, sporting events, and more. While the process to find and purchase tickets on StubHub is quite simple, some people have run into issues while shopping on the platform.
Article continues below advertisement
While some have claimed they received tickets with the wrong dates, others say they never received their tickets at all. Because many fans rely on StubHub to deliver the tickets they purchased, we decided to investigate whether StubHub tickets are guaranteed. Here's what we found.
Are StubHub tickets guaranteed?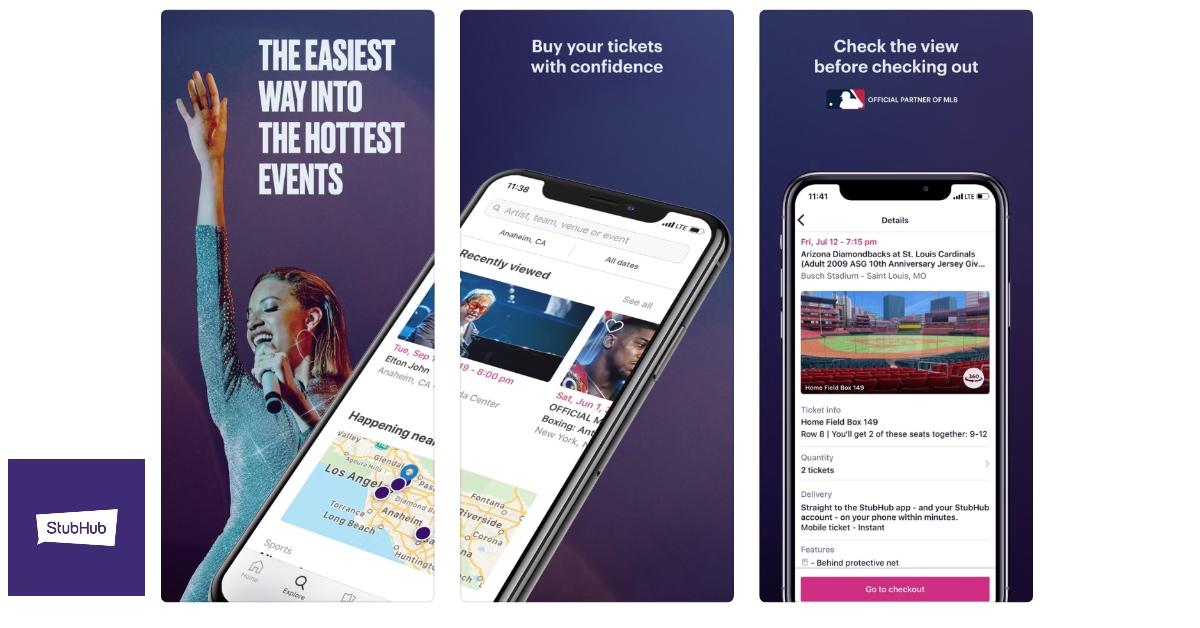 Based on consumer feedback, it appears StubHub tickets aren't always guaranteed.
All of the tickets sold on StubHub are listed by individual sellers, not StubHub. The company merely provides a platform for them to sell on, similar to how eBay operates and doesn't own any of the items listed on it. While there are safety measures in place to prevent scams from happening, issues still occur.
Article continues below advertisement
TikToker Tara Lynn (@taraswrld) recently posted a video, which has already garnered 2.5 million views, discussing the issue she ran into while attempting to buy pit seat tickets to a Harry Styles concert.
Tara starts off by saying she found two pit seat tickets and paid about $890 for each of them. On the day of the concert, as she's searching through her emails to locate "the one" containing the actual tickets, she realizes she can't find it.
Article continues below advertisement
Apparently, the tickets were never sent to her. Tara says she then contacted StubHub and was connected with a woman who "sounded like she was at a bar." The concertgoer also mentioned that the woman "would hardly speak to [her]."
After going back and forth with the StubHub employee, Tara was told she wouldn't be getting her pit seat tickets because the company can't get in touch with the seller. Instead, she was offered balcony tickets. Displeased with the option, Tara decided to search other platforms to see if she could secure two pit seat tickets for her and a friend.
Article continues below advertisement
TikToker spent $10,000 to see Harry Styles in concert after the StubHub mixup.
Despite the issues she encountered with StubHub, Tara was able to find two pit seat tickets, one listed on Vivid Seats and the other on SeatGeek, though they weren't cheap. Determined to get as close to Harry Styles as possible, Tara went ahead and spent about $4,200 for each ticket.
Article continues below advertisement
In total, Tara wound up dishing out about $10,000 to watch Styles perform from the pit. Although she didn't disclose whether she received a refund from StubHub, she did warn others not to shop on the platform, unless they resolved her issue.
What should you do if you don't receive the tickets you bought on StubHub?
Tara isn't the only consumer who has complained about not receiving tickets purchased on StubHub. On Nov. 4, 2022, someone commented on the StubHub community forum that their tickets were never delivered to their email. Others used the comments section of Tara's TikTok to share the unfortunate experience they had.
Article continues below advertisement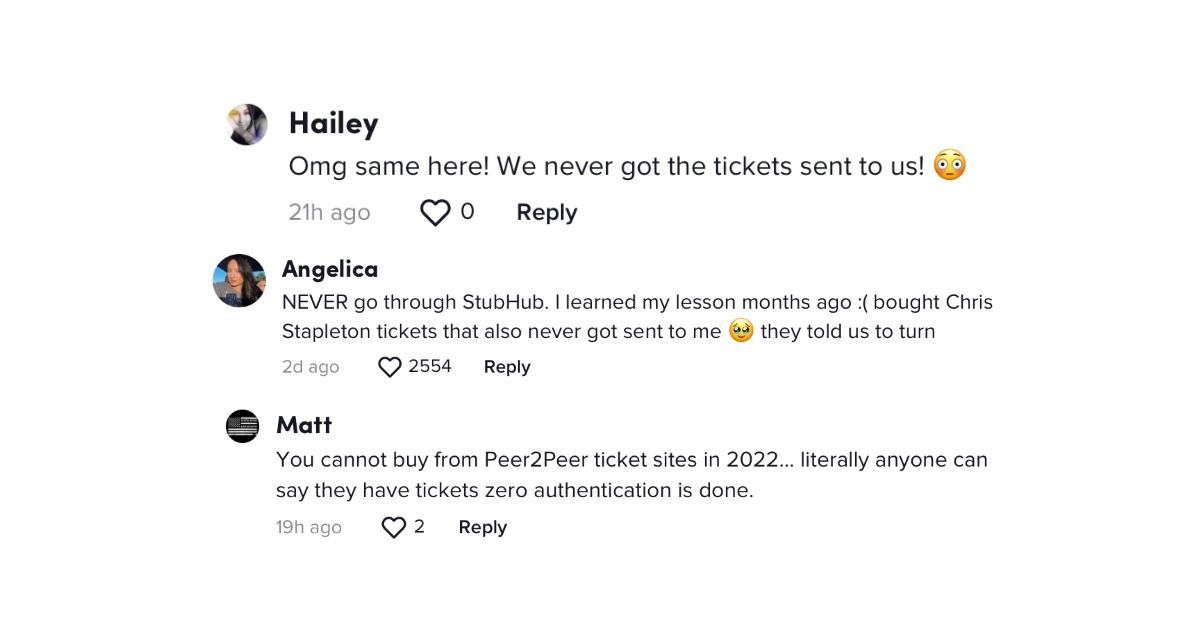 If you don't receive tickets purchased on StubHub, contact the company to see if they can provide you with replacements that are similar to what you paid for. If not, you should then request a refund. It's worth noting that some tickets contain delivery delays which means they won't be issued until 24 hours before the event.
StubHub advises that if you don't receive your tickets by 10:00 a.m. on the day of the event, contact the company directly at 866-788-2482.