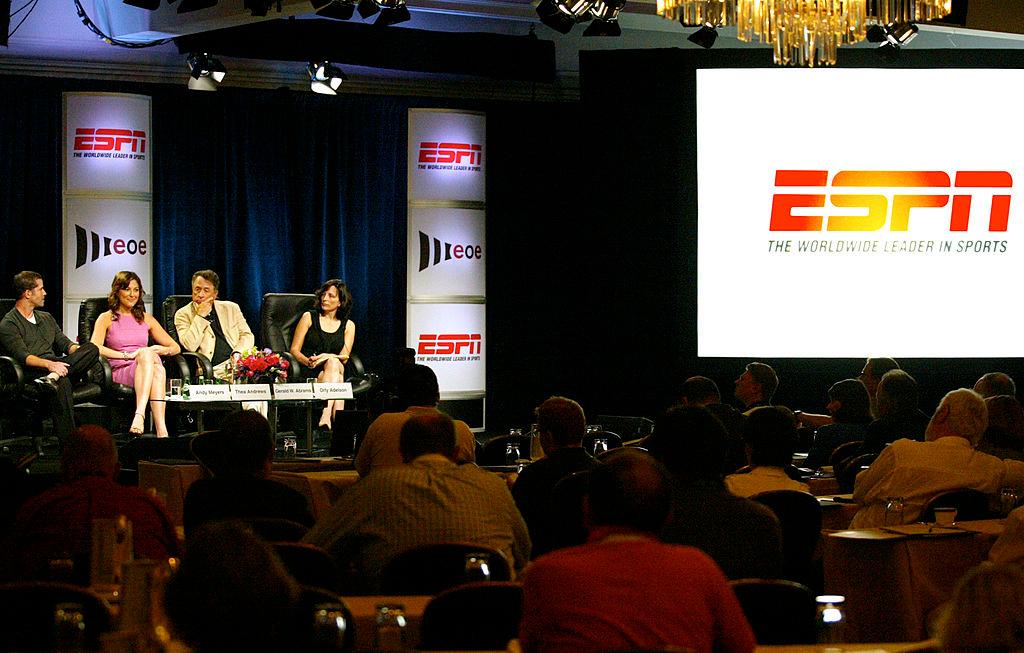 Disney Board Members Continue to Request an ESPN Spin Off
ESPN has remained one of the leading sports networks on television and on streaming services. With the 2018 launch of its sports media platform ESPN+, it has made a smooth transition into streaming. You can essentially find every type of sporting event on the network, and there are over seven different ESPN channels to suit specific sports needs.
With all the success the company has had, some have wondered why Disney hasn't spun off the sports network as its own company.
Article continues below advertisement
Disney owns various companies such as Marvel, Lucasfilm, Pixar, Hulu, ABC, and Lifetime. However, ESPN has been one of the most profitable subsidiaries for the conglomerate since it was purchased by Disney in 1996. As viewers increasingly make the transition from traditional television watching to streaming, there's a great chance that ESPN+ could see success as a standalone company such as Hulu or Disney+.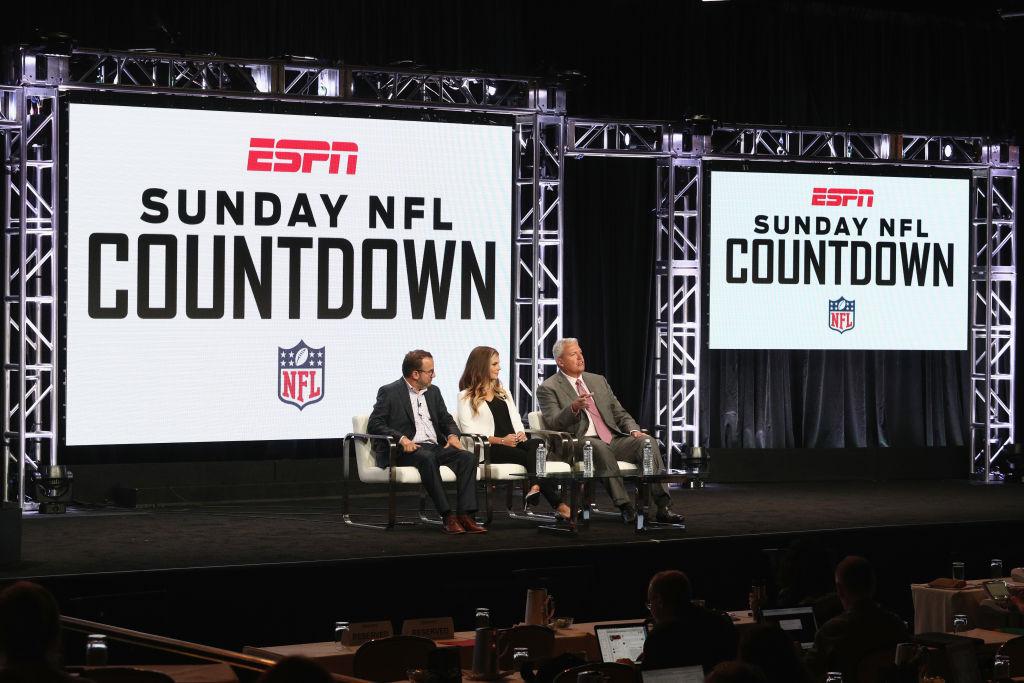 Article continues below advertisement
Activist Disney board members have called for an ESPN spin off.
In recent years, board members have recommended Disney spin off ESPN. Most recently, activist investor Daniel Loeb shared those same sentiments very publicly. In a letter included with his repurchase of Disney shares, Loeb expressed his desire for Disney to spin off ESPN so it might expand even further.
One avenue Loeb would like to see ESPN take is a foray into sports betting. While ESPN could likely engage in sports betting activities while under Disney, Loeb suggests it would be easier if ESPN stood alone. The sports media brand already has partnerships with sports betting companies such as DraftKings and Caesars Entertainment.
Article continues below advertisement
ESPN also has its own show "Daily Wager," which helps provide betting tips and insight on potential opportunities. Betting statistics are also frequently referenced throughout various sports show broadcasts. But it sounds like Loeb is suggesting ESPN should have its own proprietary betting platform.
Barstool, one of ESPN's biggest competitors, has had a lot of success with its Barstool Sportsbook platform, along with its Barstool Bets website, which offers news on gambling-related topics.
Article continues below advertisement
ESPN could have potentially been involved with Barstool's betting platform, but the two companies have some friction stemming from their partnership back in 2017. Barstool had a show on the network called Barstool Van Talk. However, ESPN canceled the show and ended the partnership after the first episode, due to controversial statements made on the program.
Will Disney spin off ESPN?
Disney released a statement in response to Loeb's requests, reaffirming their confidence in keeping ESPN under the Disney umbrella.
Loeb also called for Disney to buy our Comcast's 33 percent interest in Hulu, which would give Disney full ownership. He also wants the company to combine Hulu and Disney+ into one platform. Disney essentially dismissed Loeb's comments and will likely continue to have ESPN as a Disney brand.