Larry Ellison Has Defended, Advised, and Even Funded Elon Musk
Are Larry Ellison and Elon Musk Friends? Here's What We Know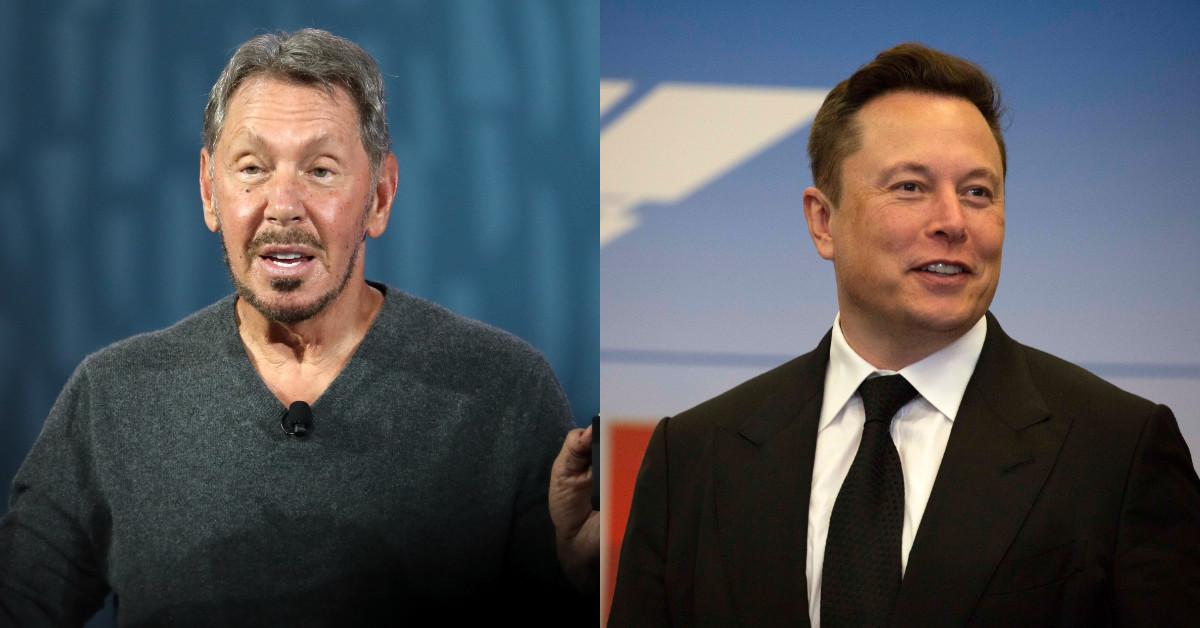 They're both tech titans with fortunes in the hundreds of billions, but are Larry Ellison and Elon Musk friends? How chummy is the former Oracle CEO with the current Tesla CEO?
Article continues below advertisement
Article continues below advertisement
Pretty chummy, it seems. In fact, Ellison was praising Musk and Tesla even before he joined the Tesla board in December 2018.
Tesla announced this June that Ellison would be stepping down from the board, as The Associated Press reported. And Bloomberg reported on Monday, Aug. 8, that Twitter had subpoenaed Ellison in its legal tussle with Musk over the SpaceX founder's proposed deal to buy the social-media company.
Here's what we know about Ellison and Musk's relationship.
Ellison defended Musk against critics in 2018.
In October 2018, two months before he joined the Tesla board of directors, Ellison defended Musk in a meeting with financial analysts. "I think Tesla has a lot of upside," he said, per Insider. "I am not sure how many people know, but I'm very close friends with Elon Musk, and I'm a big investor in Tesla."
Article continues below advertisement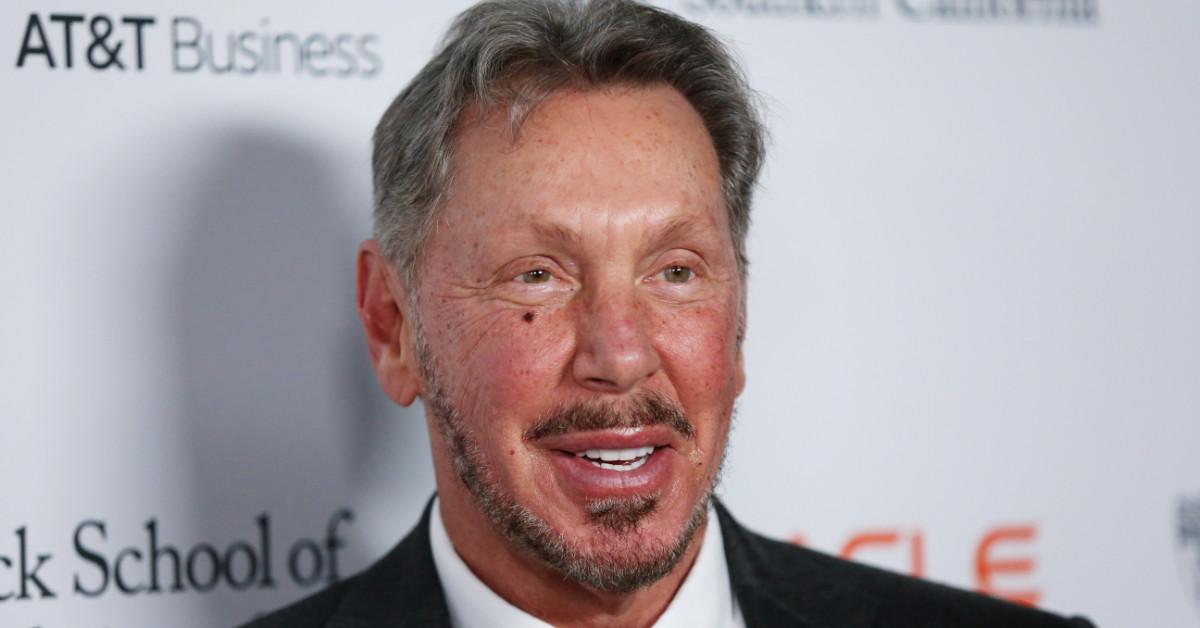 Ellison also slammed the media's coverage of Musk. "I loved all the articles about how Elon doesn't know what he is doing, the pictures of him smoking dope," he said. "You're telling me he's an idiot. I just want to know who you are. Why should I believe you, as opposed to my friend Elon? We're out here watching this rocket land, which I think is really cool, and you're there in front of your Apple Macintosh, and typing up an article saying Elon's an idiot."
Article continues below advertisement
Article continues below advertisement
He went on, lauding Musk's work with SpaceX drone ships: "This guy's landing rockets. He's landing rockets on robot drone rafts in the ocean. And you're saying he doesn't know what he's doing. Well, who else is landing rockets? You ever land a rocket on a robot drone? Who are you?"
Musk flew to Hawaii to "seek some advice" from Ellison in 2020.
Article continues below advertisement
Article continues below advertisement
In response to that flight trajectory, one Twitter user observed that there was a time when Musk "never would have dreamt of going on a vacation the last week of Q4."
"Just meeting with Larry Ellison to seek some advice," Musk replied. "Back working on Tesla end of quarter tomorrow."
Ellison also contributed money to Musk's Twitter takeover.
In May 2022, weeks after Musk struck a deal to buy Twitter in a transaction valued at around $44 million, an SEC filing showed that he had raised $7.1 billion in financing, as Vanity Fair reported at the time. That money came from a group of financiers including Ellison, the cryptocurrency exchange Binance, the venture-capital firms Sequoia Capital and Andreessen Horowitz, a Qatar investment house owned by the sovereign wealth fund, and Prince Alwaleed bin Talal of Saudi Arabia, the magazine added.