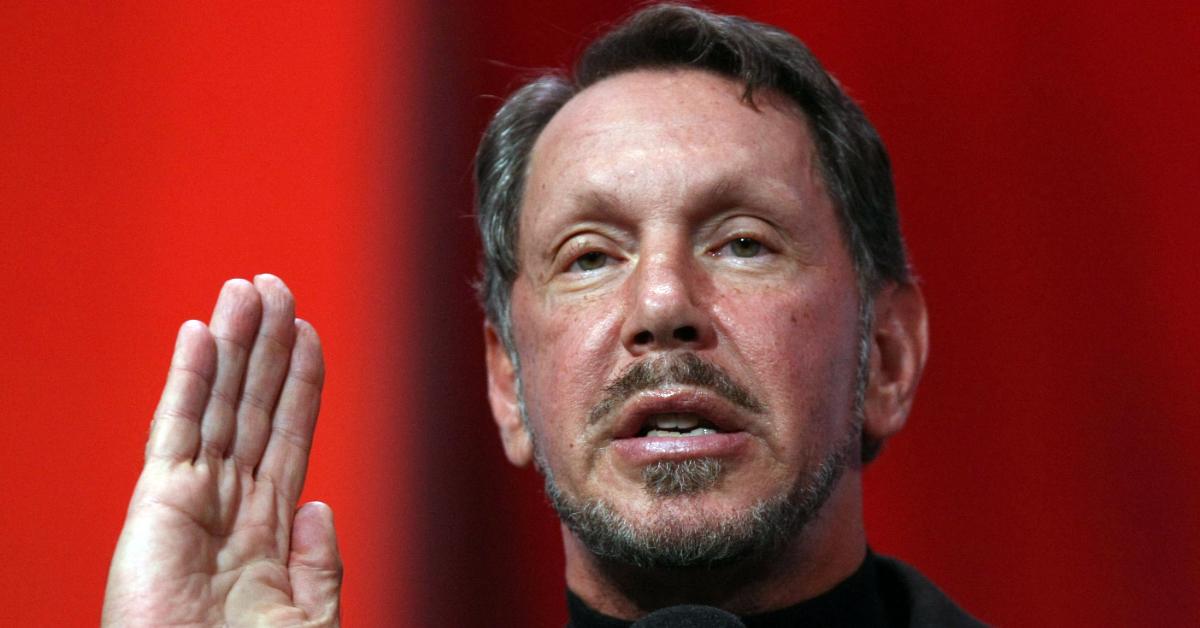 Larry Ellison's Net Worth Let Him Buy a Hawaiian Island
You'd have to be pretty rich to buy 98 percent of the Hawaiian island of Lanai, and Larry Ellison certainly fits the bill. With a current net worth of $74.2 billion, Ellison ranks as the world's 8th-richest person—behind Jeff Bezos, Bill Gates, Bernard Andault, Mark Zuckerberg, Elon Musk, Warren Buffett, and Mukesh Ambani, according to Forbes. Earlier this year, Ellison ranked even higher, at Number 5, on the magazine's list of the richest people on Earth.
Article continues below advertisement
Article continues below advertisement
The tech mogul earned his billions through Oracle Corporation, cofounding the company—then called Software Development Laboratories—alongside Bob Miner and Ed Oates in 1977. Ellison was CEO of the software company from that year until 2014, when he became executive chairman and CTO.
Ellison referenced his massive wealth in a 2016 commencement speech at the University of South California, according to The Herald News. "At some point, it's not about the money," he said. "At some point, you can't spend all of it. Trust me, I've tried."
Article continues below advertisement
Larry Ellison bought Lanai in 2012.
As for that Lanai purchase, Ellison shelled out $300 million in 2012 to own 98 percent of the Hawaiian island—including 90,000 acres of land, a 3,200-person town, and two Four Seasons resorts, according to CNBC. Ellison has stated that he wants to make Lanai a more sustainable community, according to The Honolulu Star-Advertiser. His company's community improvement projects on the island include historic building restoration, a community pool reopening, and environmental remediation.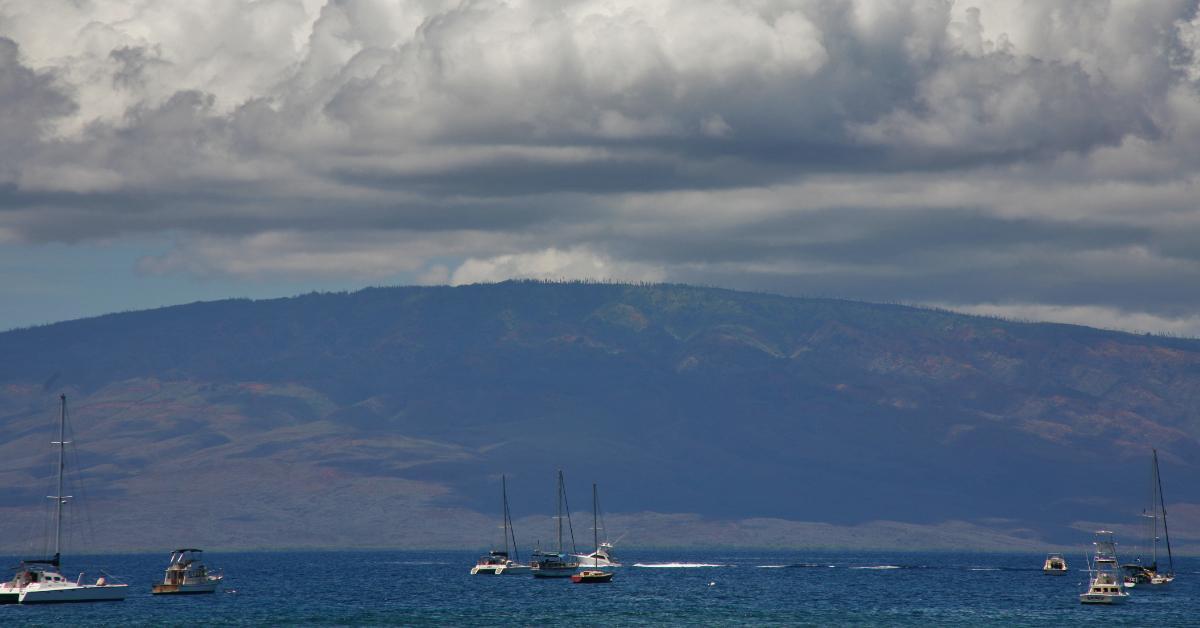 Article continues below advertisement
Article continues below advertisement
But Lanai isn't all of Ellison's real estate, of course. Business Insider reports the businessman has a $3.9 million dollar home in San Francisco, which he bought in 1988. He also has a 23-acre estate in Woodside, Calif., which he modeled after a 16th-century Japanese imperial palace. And he owns at least 10 properties in Malibu, Calif., totaling an estimated $200 million–250 million.
The site reports that Ellison also owns the Epiphany Hotel in Palo Alto, Calif., the Nobu Ryokan Malibu hotel and the Malibu Racquet Club in Malibu, Calif., the Indian Wells Tennis Garden in Palm Springs, Calif., the Porcupine Creek golf club in Rancho Mirage, Calif., the Cal Neva Resort in Lake Tahoe, Calif., the Beechwood Mansion in Newport, R.I., and a historic garden villa in Kyoto, Japan.
Article continues below advertisement
Larry Ellison's Yacht
In 2013, Ellison acquired a 288-foot yacht named Musashi, the sister ship to a yacht owned by former Sears CEO Eddie Lampert, according to Business Insider. The site reports Ellison also owned the 454-foot Rising Sun, a yacht designed specifically for him that featured 82 rooms, a movie theater, a wine cellar, and a basketball court. He sold it to David Geffen for a reported $300 million.
Ellison's yacht reportedly inspired Steve Jobs to commission a yacht of his own in 2008, but the Apple co-founder didn't live to see the completion of the 256-foot vessel, which is named Venus and worth $130 million. Laurene Powell Jobs, Steve's widow, inherited the yacht following his death in 2011.