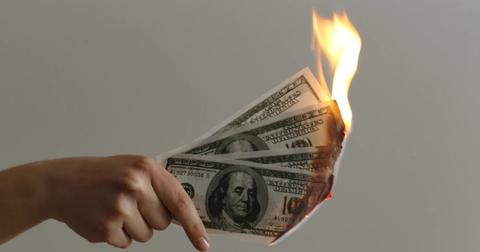 Warren Buffett Goes Light on Tech Stocks, Loses $20 Billion Net Worth
By Ruchi Gupta

Updated
Light tech holdings cost Warren Buffett
Warren Buffett might be leaving money on the table this year due to his limited involvement with tech stocks. His net worth has declined $20 billion this year, according to the Bloomberg billionaire index. In contrast, tech-heavy billionaires like Amazon CEO Jeff Bezos and Facebook CEO Mark Zuckerberg have a strong net worth.
Bezos's net worth has jumped by $67 billion this year to $183 billion. Meanwhile, Zuckerberg's fortune has risen by $14 billion to $92 billion. The boost to these tech billionaires' fortunes comes amid a strong rally in tech stocks this year. The tech-heavy Nasdaq Composite has soared to historic highs this week.
In 2020, Warren Buffett has donated $2.9 billion of his wealth to charities. The donation is in the form of Berkshire Hathaway (NYSE:BRK.B) shares, which is the basis of Buffett's fortune. His fortune would be about $129 billion if he hadn't made the huge donations.
Donating to charities might be a reason for the decline in Warren Buffett's net worth this year. However, a $129 billion fortune minus donations would still leave him $54 billion behind Jeff Bezos. Buffett intends to give away most of his fortune.