Some Fans Are Desperate for Elon Musk to Buy 'Fortnite' — Here's Why
Is Elon Musk buying 'Fortnite'? Amid the rumors, see why people want Tesla billionaire Musk to buy the hit video game from Epic Games.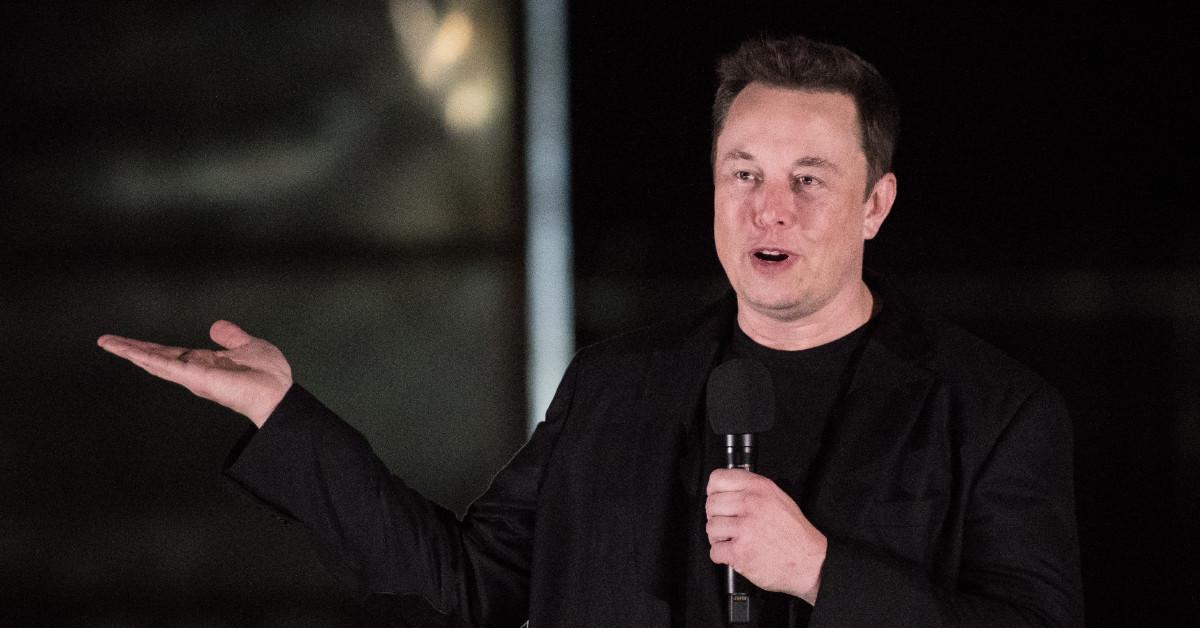 Rumors of Elon Musk buying Fortnite have run rampant on social media recently.
"Heard Elon is buying Fortnite next," the Twitter account for esports organization PWR tweeted in April.
And on Monday, Sept. 5, popular YouTuber oShven posted a video titled "ELON MUSK BUYS FORTNITE to BRING BACK CHAPTER 1 OG MAP."
To some gamers' probable disappointment, however, there's no indication that Musk, the CEO of Tesla and the founder and CEO of SpaceX, is buying Fortnite, the hit battle-royale video game.
Article continues below advertisement
Article continues below advertisement
As dozens of tweets attest, many gamers want Musk to buy the game and introduce changes to the gameplay — or to buy it and shut it down.
"Please buy Fortnite and make it good again," one person tweeted on July 25, after Musk asked followers for video game recommendations.
"Please buy Fortnite and delete it," another Twitter user requested of Musk back in March 2020. "My little brother is obsessed and rages all the time, and I'm scared he might break the Xbox."
So, how did the rumors get started?
Musk once shared a fake headline about him buying Fortnite.
Musk has been serious about some big-ticket purchases — previously initiating a $44 billion Twitter buyout that he's now trying to call off — but Fortnite isn't one of them. Jokes about Musk buying the game have circulated since at least October 2018, when a Reddit user posted an image of a fake MarketWatch headline reading "Elon Musk buys Fortnite and deletes it," as Know Your Meme reports.
A fake quote from Musk below the headline reads, "I had to save these kids from eternal virginity."
Article continues below advertisement
In a tweet that racked up 337,000 retweets and 1.1 million likes, Musk shared the image on Twitter the following day. "Had to [have] been done," he added in his caption. "You're welcome."
That jokey image is just one example of what Know Your Meme calls the "Elon Musk Buys and Deletes" meme. Variations on the fake headline include "Elon Musk buys Italy and restores the Roman Empire," "Elon Musk buys Egypt and crowns himself pharaoh," "Elon Musk buys the Eagles and releases everyone," and "Elon Musk buys your problems, sadness, loneliness, and deletes them."
Article continues below advertisement
Article continues below advertisement
Musk also sided with Fortnite maker Epic Games in its legal battle against Apple.
On a more serious note, Musk and Fortnite have made headlines before: when the billionaire took Fortnite maker Epic Games' side in Epic's antitrust battle against Apple.
Article continues below advertisement
Epic sued Apple in August 2020 over Apple's payment restrictions, after adding an unauthorized payment method in its iOS Fortnite app to send payments directly to Epic instead of through Apple, which charges a 30-percent commission on in-app purchases, per The New York Times. A year later, a California judge declared that Apple didn't have a monopoly over mobile apps but ordered the tech company to not ban developers from informing users about alternative payment methods, as The Verge reported.
Article continues below advertisement
In July 2021, while the lawsuit was still being argued, Musk tweeted, "Apple App Store fees are a de facto global tax on the Internet. Epic is right."