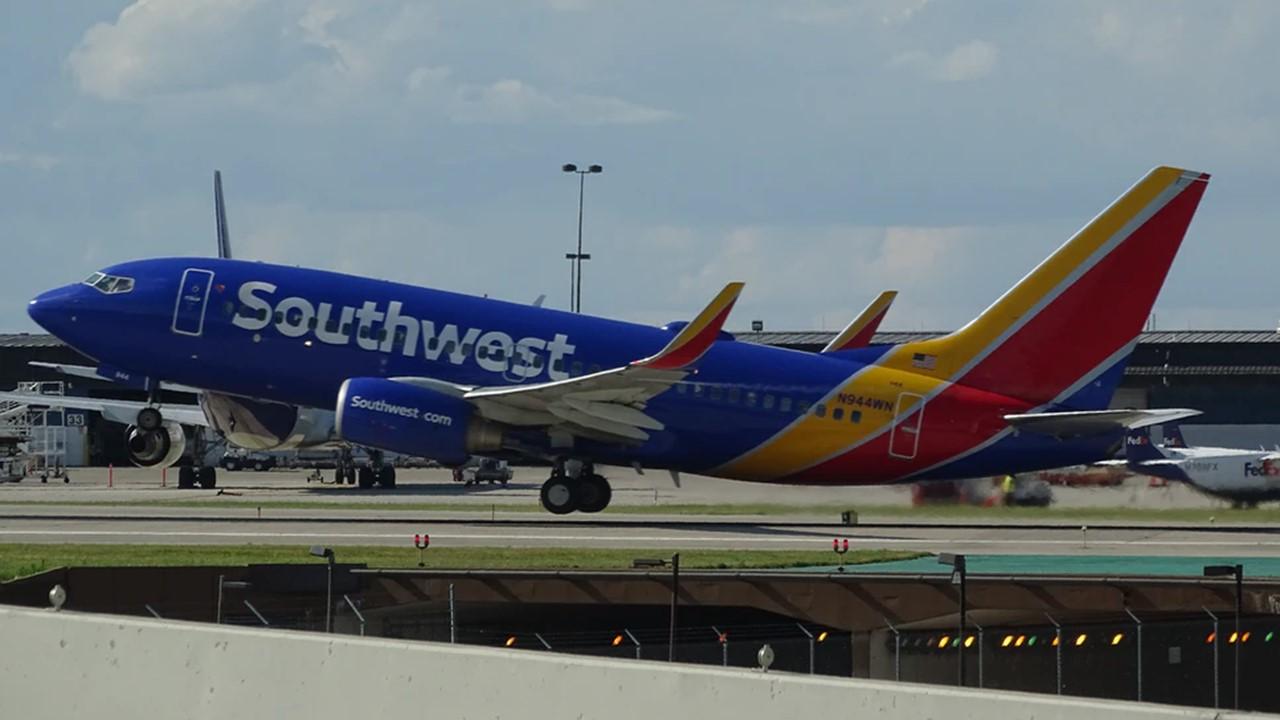 Goldman Sachs Upgraded Southwest Airlines to 'Buy'
Among airlines, most analysts favor Southwest Airlines (NYSE:LUV). Since the pandemic has impacted the sector badly, liquidity remains a concern. Most of the airlines have received financial aid under the CARES Act. Southwest stands out due to its strong balance sheet. As a result, a Goldman Sachs analyst is bullish about the stock making a strong recovery. The firm upgraded Southwest Airlines stock to a "buy."
Article continues below advertisement
Goldman Sachs upgrades Southwest Airlines
Goldman Sachs analyst Catherine O'Brien thinks that airlines won't recover until 2023. International and corporate travel has been impacted by the pandemic. However, analysts think that Southwest Airlines is a lucrative opportunity in the sector. The airline focuses on domestic travel. An article from The Street stated that the analyst upgraded the airline stock to "buy" from "sell." She also updated the target price to $47 from $35. She thinks that Southwest has more chances to recover from the pandemic due to its strong balance sheet.
Recently, CNBC's Mad Money host, Jim Cramer, also favored Southwest Airlines over United on Twitter. He mainly likes Southwest due to its strong balance sheet. Credit Suisse analyst Jose Caiado increased the target price for Southwest stock to $45 per share from $35 per share and upgraded it to "outperform" from "neutral." The analyst expects the airline to make an "aggressive comeback."
In June, Seaport Global Securities also initiated coverage on Southwest stock with a "buy" rating and a target price of $44. Most analysts are bullish on the stock. Around 19 analysts cover the stock. Among the analysts, four recommend a "strong-buy," eight recommend a "buy," and seven recommend a "hold." The average target price on the stock is $41.4, which shows an 18% upside potential from Monday's closing price. The stock closed 10% higher at $35.04 on Monday.
Article continues below advertisement
Besides Southwest, United Airlines also has a "buy" rating from Goldman Sachs. Overall, United has a majority "hold" rating. Meanwhile, Alaska Air has a bullish view from analysts with more "buy" recommendations. American Airlines has a consensus bearish recommendation. Delta Air Lines has a maximum "buy" rating, while JetBlue Airways has a majority "hold" rating.
Analysts' estimates for Q2
Southwest will likely release its earnings for the second quarter of fiscal 2020 on July 23. The impact of COVID-19 will likely be seen in the second quarter, according to analysts' estimates. Analysts expect Southwest's second-quarter revenue to be around $718.6 million—an 87.8% decrease year-over-year.
Analysts hope that the revenue will start to rise in the third quarter and eventually grow if the demand returns to normal. The third-quarter revenue could be around $2.0 billion, while the fourth-quarter revenue could be around $3.3 billion.
Analysts expect Southwest Airlines to report a loss of $2.76 per share. The losses could eventually decrease to $1.46 per share in the third quarter and $0.44 in the fourth quarter, respectively. Southwest could report a profit by the second quarter of fiscal 2021.
Southwest rose 10% on Monday, which drove peer stocks higher. On Monday, shares of American Airlines (NASDAQ:AAL), United Airlines (NYSE:UAL), Delta Air Lines (NYSE:DAL), and Alaska Air (NYSE:ALK) also rose 6.8%, 6.6%, 5.9%, and 7.8% respectively.