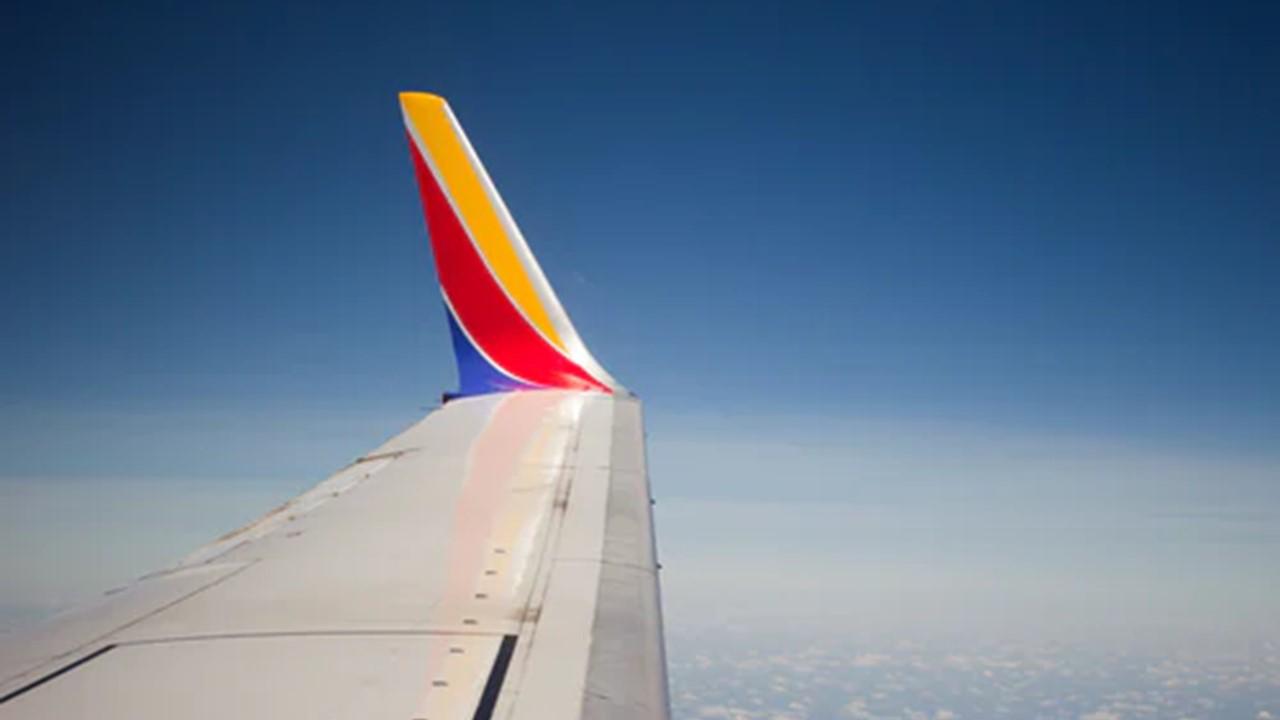 Why Does Jim Cramer Favor Southwest Airlines?
Southwest Airlines (NYSE:LUV) has been gearing up to give other airlines though competition. Air travel demand has been picking up again. With easing lockdown restrictions, air travel demand is slowing increasing. Many airlines still haven't recovered from the losses they endured in the last few months amid COVID-19. Southwest Airlines' expansion plans caught Jim Cramer's attention. The Mad Money host favors Southwest. Let's see why.
Article continues below advertisement
Why does Jim Cramer favor Southwest Airlines?
Recently, Jim Cramer compared Southwest Airlines and United Airlines on Twitter. When asked in a virtual video interview by The Street, Cramer said that he likes Southwest due to its strong balance sheet. He also called Southwest Airlines CEO Gary Kelly a "tremendous operator." The Street stated that Cramer's view follows Credit Suisse analyst Jose Caiado's increased target price for Southwest Airlines. The analyst raised the target price to $45 per share from $35 and upgraded it to "outperform" from "neutral." In the analyst's opinion, Southwest Airlines' strong balance sheet allows it to make an "aggressive comeback."
Jose Caiado also said that the airline has "managed to retain its investment-grade ratings through the worst of the crisis."
Last week, a Forbes article discussed how Southwest Airlines CEO Gary Kelly is ready to give the comeback a strong fight. The airline plans to resume its full pre-pandemic flight schedule by late fall. The company will have its fleet re-certified for service by the fourth quarter. Kelly expects the airline to be flying 65% or more of its pre-pandemic schedule. The airline has also reduced its fares and kept middle seats empty. Southwest Airlines will meet all of the other health regulations amid the pandemic.
Southwest Airlines' CEO said, "We serve 103 destinations where we will restore full operations. Beyond that, we have a number of other opportunities to continue to expand."
Article continues below advertisement
Southwest Airlines' losses were lower in Q1
The company mainly focuses on domestic operations. Therefore, if domestic demand keeps rising, the airline's $13.9 billion cash-on-hand will allow it to expand and compete with its peers. According to Reuters, the airline has enough cash to maintain its business for the next two years with the increased demand. Southwest also expects an average daily cash burn of about $20 million in June.
United Airlines (NYSE:UAL), Delta Air Lines (NYSE:DAL), and American Airlines (NASDAQ:AAL) have been reducing costs. American Airlines targets zero cash burn by the end of 2020. Alaska Air (NYSE:ALK), a comparatively smaller airline, will cut jobs next year to recover from the losses. To learn more, read Alaska Air Will Cut Jobs to Recover from COVID-19 Losses.
Southwest Airlines' losses were lower than expected in the first quarter at $77 million or $0.15 per share. The losses were lower than analysts' estimates of $0.41 per share. The greater loss could be because of a 6.5% decline in the airline's operating expenses YoY to $4.3 billion. Southwest Airlines' revenue also fell 17.7% YoY (year-over-year) to $4.2 billion. The company missed analysts' estimate of $4.4 billion. Southwest will likely report its second-quarter earnings on July 23. Analysts expect the second-quarter revenue to decline by 89.2% to $634.1 million. The revenue could start rising from the third quarter. The airline could also report higher losses of $2.99 per share, which is much higher than in the first quarter. Analysts expect the losses to decrease in the next quarters. However, they don't expect a profit before the first quarter of fiscal 2021.
Southwest expects average daily core cash spending of $30 million–$35 million for the second quarter.
Analysts are bullish on Southwest stock in June
In June, many analysts are bullish on Southwest stock besides Credit Suisse. BofA Global Research increased the target price for Southwest to $44 from $38. J.P. Morgan also raised the target price to $40 from $34, while Citigroup raised the target price to $38 from $32. Currently, 18 analysts cover the stock. Among the analysts, four recommend a "strong-buy," six a "buy," seven recommend a "hold," and one recommends a "sell." The average target price on the stock is $40.63, which represents an upside potential of 11% from its last closing price. The stock closed 0.63% higher at $36.57 on Tuesday.
Meanwhile, United Airlines, Delta Air Lines, Alaska Air, and American Airlines closed with gains of 3.1%, 2.7%, 1.1%, and 1.9%, respectively, on Tuesday.