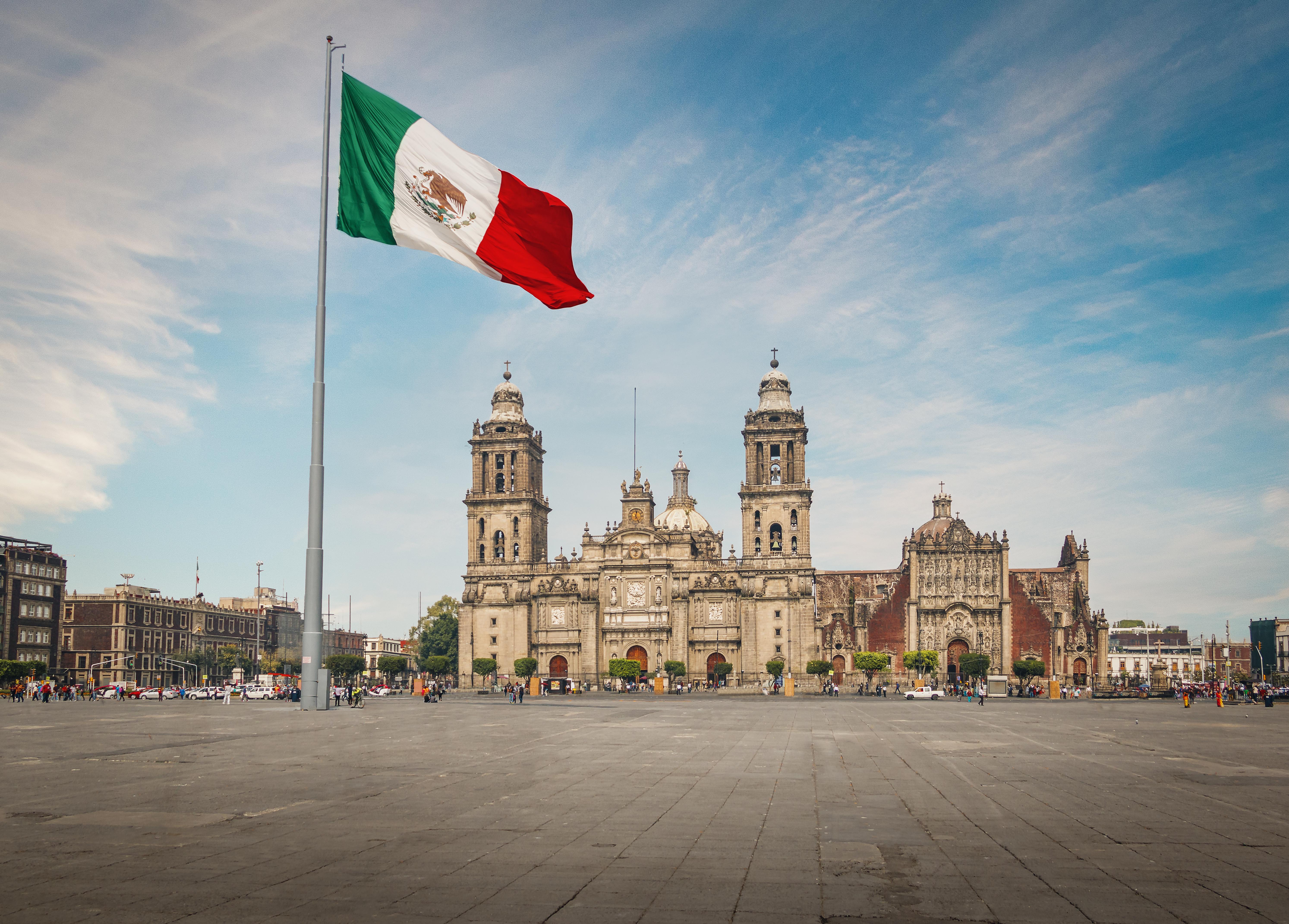 Mexico Will Attempt to Legalize Marijuana in 2020
Mexico missed the Supreme Court's deadline to submit the final marijuana legalization bill in October 2019. The Senate received 13 proposals last year. However, lawmakers couldn't review and finalize a bill before the October 23 deadline. As a result, they asked the Supreme Court for an extension. Now, Mexico is ready with an amended proposal before the next deadline of April 30.
Article continues below advertisement
Mexico's amended cannabis bill
On Wednesday, a Marijuana Moment article discussed that Mexico is ready with a revised proposal to legalize cannabis this year. After asking for a deadline, the Supreme Court gave lawmakers until April 30 to submit the new proposal.
If approved, the new proposal will allow individuals to possess up to 28 grams of marijuana for personal use. Also, individuals will be able to grow up to six plants. Under the regulations, an individual can apply to possess more than 28 grams. However, the limit is set at 200 grams. A stricter penalty could be imposed on individuals who own more than 200 grams.
The country will have the Mexican Cannabis Institute, which will be in charge of issuing licenses and developing rules for the market. Previously, I discussed how Mexico plans to reduce drug-related crimes, limit foreign investments, and empower neglected communities through marijuana legalization. Marijuana Moment explained that the new bill contains provisions to address this issue. The bill will ensure prioritizing licenses for communities impacted by the drug war. In addition, the bill will issue grants for research on the cultivation of marijuana for recreational use.
The finalized bill, which the committee submitted in October, is similar to the new proposal. However, the new bill includes a few changes. Now, the institute can grant five kinds of licenses—cultivation, transformation, marketing, exports and imports, and research.
Lawmakers are still concerned that not all of the provisions in the bill will get approved. Many individuals oppose legalization. They might want to amend the proposal or deny some of the provisions.
Article continues below advertisement
Where's the US heading with marijuana legalization?
Although federal marijuana legalization still looks doubtful, many US states have stepped up to legalize cannabis in 2020. We have discussed Kansas, New Hampshire, New York, Florida, Missouri, South Dakota, Vermont, and many other states' stance on legalization this year. Currently, 33 states and the District of Colombia have legalized medical cannabis. In addition, 11 states and the District of Colombia have legalized recreational marijuana. There's hope that many other states will be able to legalize either medical or recreational cannabis.
The public and many lawmakers support legalization. Close to 67% of Americans support marijuana legalization, according to a new Pew Research Center survey. Democratic candidates have always been supportive except Joe Biden. He thinks that there needs to be more research before federal legalization. Notably, some Republicans also support marijuana research.
Article continues below advertisement
Legalization could help cannabis companies
Canadian cannabis companies like Aurora Cannabis (NYSE:ACB), Canopy Growth (NYSE:CGC) (TSE:WEED), Aphria (NYSE:APHA), Cronos Group (NASDAQ:CRON), and Hexo expect to drive revenue growth from Cannabis 2.0 expansion in Canada. However, expansion in the US markets will also boost their revenue and profitability. There's a huge demand for edibles and beverages in US states. Expanding in the US market will benefit the companies that struggled last year.
Aurora Cannabis already has a good hold in the Mexican cannabis market. The company has a supply partnership with Farmacias Magistrales S.A.—a pharmaceutical distributor in Mexico. Right now, the medical cannabis market in Mexico is booming. Research has shown that the medical cannabis market in Mexico could grow by 27.7% by 2025.
As of Thursday, Hexo has lost 5.6% YTD (year-to-date). Meanwhile, Aurora Cannabis has fallen 4.1%, Canopy Growth stock has risen 16.4%, and OrganiGram has gained 17.9% YTD.
Stay tuned with us for more marijuana-related news and updates.