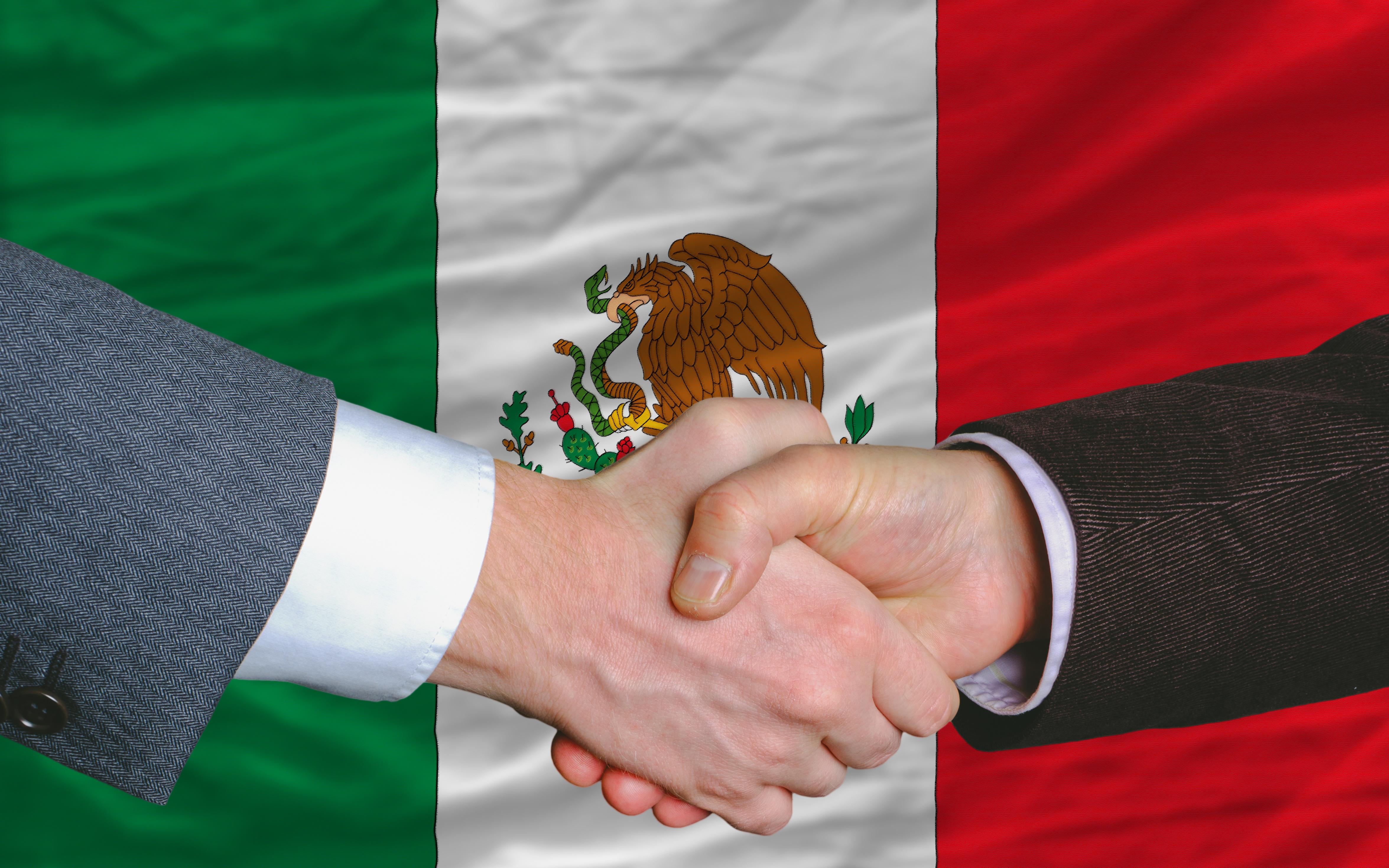 Aurora Cannabis Runs Mexico's Cannabis Market
Legal cannabis in Mexico is going through several twists and turns. The country first allowed medical marijuana in June 2017. On October 31, 2018, the Supreme Court of Mexico called the absolute ban on recreational cannabis as unconstitutional. This was the fifth time that the Supreme Court ruled in favor of recreational cannabis.
According to the Court's ruling, Congress had to make regulations for Mexico's recreational cannabis legalization by October 2019. The deadline for legal cannabis in Mexico was October 23. However, on November 4, Marijuana Business Daily reported that Mexico's Supreme Court extended the deadline by six months to April 30. This implies that there are greater chances for changes in the bill most likely to become the law.
Article continues below advertisement
Article continues below advertisement
Allowing recreational cannabis in Mexico is a major step ahead in the government's efforts to reduce black market sales. Many health officials consider illicit cannabis sales to be the cause of the vaping crisis in the US. Hence, illegal sales are a major factor in denting the credibility of the overall cannabis industry. Also, allowing recreational marijuana will boost the Mexican government's tax revenues.
How ACB is targeting the Mexican cannabis market?
Aurora Cannabis (ACB) is the only prominent Canadian cannabis player with a real stake in the Mexican market. On December 7, the company announced a supply partnership with Farmacias Magistrales S.A. The latter is a major pharmaceutical manufacturer and distributor in Mexico. Then, the legal medical marijuana market in Mexico was targeting 130 million people.
On December 10, Aurora Cannabis announced that it planned to buy Farmacias Magistrales SA. Farmacias was the first company to secure import licenses for raw materials containing more than 1% THC (Tetrahydrocannabinol) in Mexico. According to Aurora Cannabis' press release, Farmacias will use the imported raw materials to make medical cannabis oil products.
Article continues below advertisement
Mexican cannabis market opportunity
Grand View Research estimated the Mexican medical cannabis market size to be $47.3 million in 2018. The research agency expects the market to grow at a CAGR (compounded average growth rate) of 27.7% until 2025. Grand View Research claims that marijuana buds were the most dominant segment. Also, buds make up about 47.4% in sales in the industry. However, the research agency expects cannabis oils and tinctures to be the top two fastest-growing segments of Mexico's medical cannabis by 2025.
On November 4, as reported by The Fly, Bank of America Merrill Lynch analyst Christopher Carey highlighted the importance of the Supreme Court of Mexico's ruling to extend the deadline for legal cannabis to April 30. The analyst proved his claims with BDS Analytics' estimates.
In 2018, BDS estimated that 9% of Mexico's 131 million population used cannabis. Also, the research firm estimated the size of the legal Mexican cannabis market to become $1.0 billion by 2024. Besides, Christopher Carey also claimed that legalization in Mexico will put pressure on the US for federally approved legal marijuana.
Article continues below advertisement
Article continues below advertisement
Aurora Cannabis' share price movements
On November 8, Aurora Cannabis closed at $5.03 Canadian dollars on the TSE (Toronto Stock Exchange). This is higher than the previous close by 6.79%. Also, the stock closed 6.42% higher on NYSE.
Cannabis stocks, such as Aurora Cannabis, Canopy Growth (CGC), Aphria (APHA), Tilray (TLRY), Hexo (HEXO), and Cronos Group (CRON), closed higher than their previous close November 8. The rally followed CDC's (Centers for Disease Control and Prevention) announcement, highlighting the role of vitamin E acetate in the vaping crisis.
According to GLJ Research analyst Gordon Johnson, as reported by The Fly, cannabis stocks were up since legal cannabis generally does not contain vitamin E acetate. Despite this news, the analyst expects a 40% to 100% downside in valuation for Canadian cannabis stocks. Also, he highlighted his plans to use the rally for starting or building a short position in Tilray.
CDC's latest announcement helped cannabis stocks lower some of their YTD (year-to-date) losses. On November 8, Aurora Cannabis, Canopy Growth, Aphria, Tilray, Hexo, and Cronos Group closed lower by 23.19%, 20.13%, 10.90%, 66.80%, 31.49%, and 18.0%, respectively, on YTD basis.