Cuomo Promises Cannabis in New York in 2020
Most US states are looking forward to cannabis legalization in 2020. Recently, Governor Andrew Cuomo promised to legalize cannabis in New York in 2020.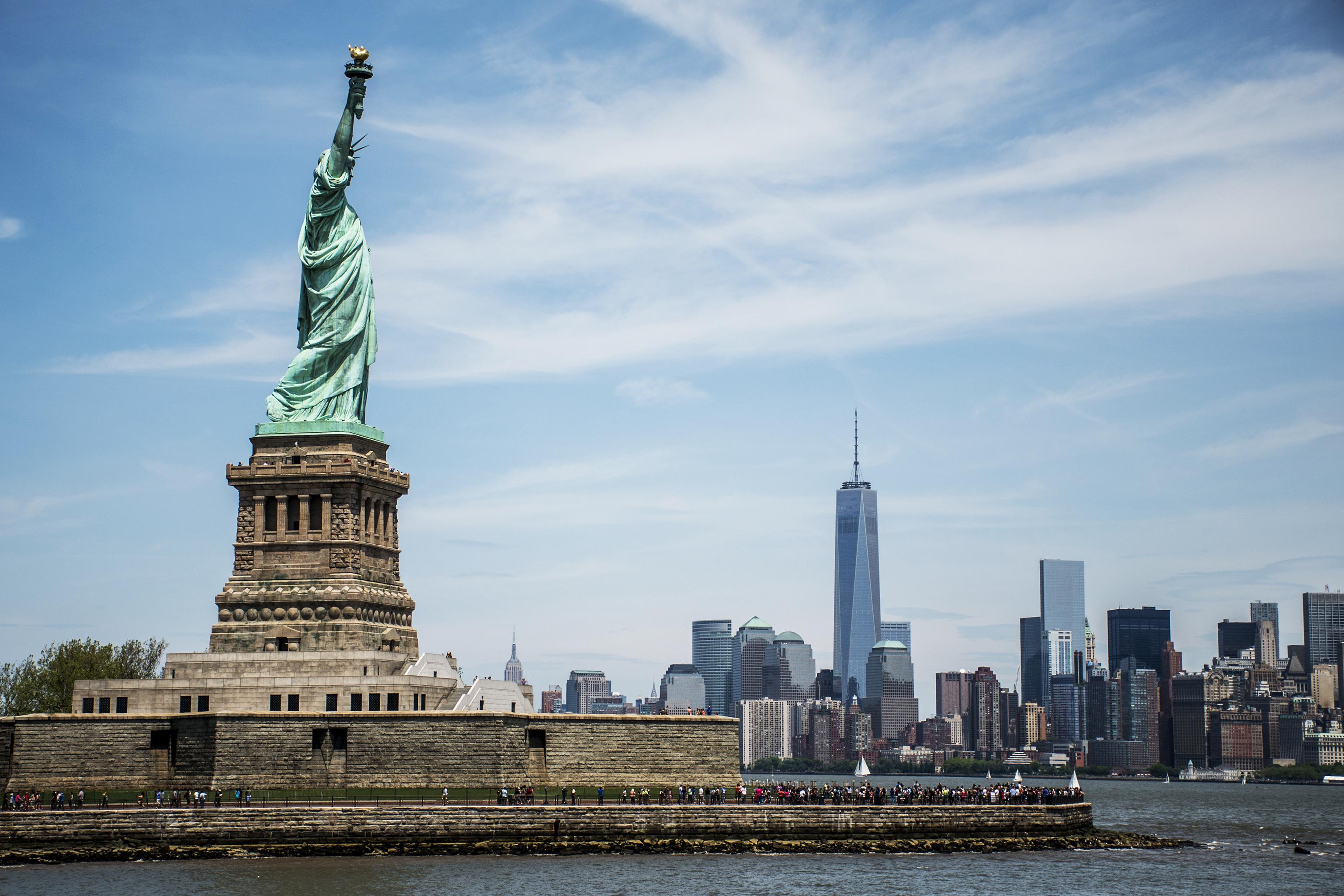 Most US states are looking forward to cannabis legalization in 2020. Federal marijuana legalization could see daylight in 2020. However, there wasn't much progress last year. Nevertheless, US states are stepping up to make medical or recreational marijuana legal. New York didn't have much luck last year. Recently, New York Governor Andrew Cuomo promised to legalize cannabis in the state in 2020. Let's take a look at what Cuomo had to say.
Article continues below advertisement
Article continues below advertisement
Cuomo vows to legalize marijuana in New York in 2020
The New York Times reported that Governor Cuomo, in his annual State of the State address, said that marijuana legalization and decriminalization are long overdue. He said, "For decades, communities of color were disproportionately affected by the unequal enforcement of marijuana laws." He also said, "Let's legalize adult use of marijuana."
Previously, I discussed how making marijuana legal would bring in tax revenue for the state. Since marijuana is illegal under the federal umbrella, the states can enjoy tax revenues. Governor Cuomo also thinks that a "legalized marijuana program could bring in $300 million a year in tax revenue, and billions of dollars more in economic activity when fully implemented, though that could be years away."
Governor Cuomo also stated that he would coordinate with other states like Pennsylvania, New Jersey, and Connecticut about the cannabis plans. He wants New York's state university system to be allowed to do additional research on marijuana and its effects.
I'm not surprised that Cuomo, a Democrat, has stepped up to legalize marijuana. Generally, Democrats have supported marijuana legalization, while Republicans usually oppose it in the US. In various states like Texas, Republicans haven't supported any cannabis action. Recently, we saw that Republicans are pushing for cannabis research. A Forbes article discussed that a few Republicans want pending bills to be addressed to help cannabis research.
Article continues below advertisement
Earlier attempts to legalize cannabis
The current cannabis laws in New York don't allow cannabis products containing more than 0.3% THC (tetrahydrocannabinol) for recreational use. However, cannabis is legal for medical use. A small amount of marijuana has been decriminalized in the state. The state legalized medical cannabis in 2014. Patients have to obtain certification from a registered physician to get medical cannabis products like capsules, liquids, and cannabis oil.
The state expanded its medical marijuana program. New York allows chewable and effervescent tablets and lozenges, topical lotions, ointments, and patches. I think that this was a practical step by the state.
The US has a massive demand for marijuana. When consumers are hesitant to smoke marijuana, they usually try edibles. The edibles line has a variety of products including chocolates, gummies, brownies, and beverages. Currently, the state has 40 open and operating dispensaries.
New York is an important US state. Legalizing marijuana means a vast consumer base for cannabis companies. Right now, cannabis companies are waiting to launch their edibles products in the US.
Aurora Cannabis (NYSE:ACB), Cronos Group (NASDAQ:CRON), and Canopy Growth (NYSE:CGC) (TSE:WEED) are ready to launch their edibles products in Canadian provinces. These companies will also launch their products in US states where cannabis is legal. Aphria (NYSE:APHA) will also launch its line of edibles and vape products. The company should report its fiscal second-quarter earnings tomorrow.
Article continues below advertisement
Article continues below advertisement
What can we expect in 2020?
Illinois legalized marijuana this year. Many more states have attempted to take a stance on legalization. Voters and lawmakers are pushing for legalization in Utah and Virginia. We can expect more states to come up with plans to legalize marijuana. However, we aren't sure how the federal legalization process will turn out.
You can take a look at where other states like Ohio, Hawaii, Kansas, Virginia, Utah, Wisconsin, Michigan, and Florida are on marijuana legalization.
Trump's views on cannabis legalization
Cannabis legalization mainly has support from Democrats, while Republicans oppose it. President Trump hasn't clearly stated if he supports or opposes legalization. Earlier, he asked the states to decide on legalization. Recently, President Trump said that if necessary, he can allow federal interference in states with legalized cannabis. Looking at President Trump's comments, we might not be able to expect much support.
However, I think that federal legalization could combat black market sales. Even though the states have legalized marijuana to benefit from tax revenues, black market cannabis sales consume most of the revenues. Black market sales impact legal cannabis sales. Illegal sales impact marijuana companies' revenue and profitability. Black market sales impacted the cannabis sector last year.
We'll continue to provide the latest updates on cannabis stocks and the sector.