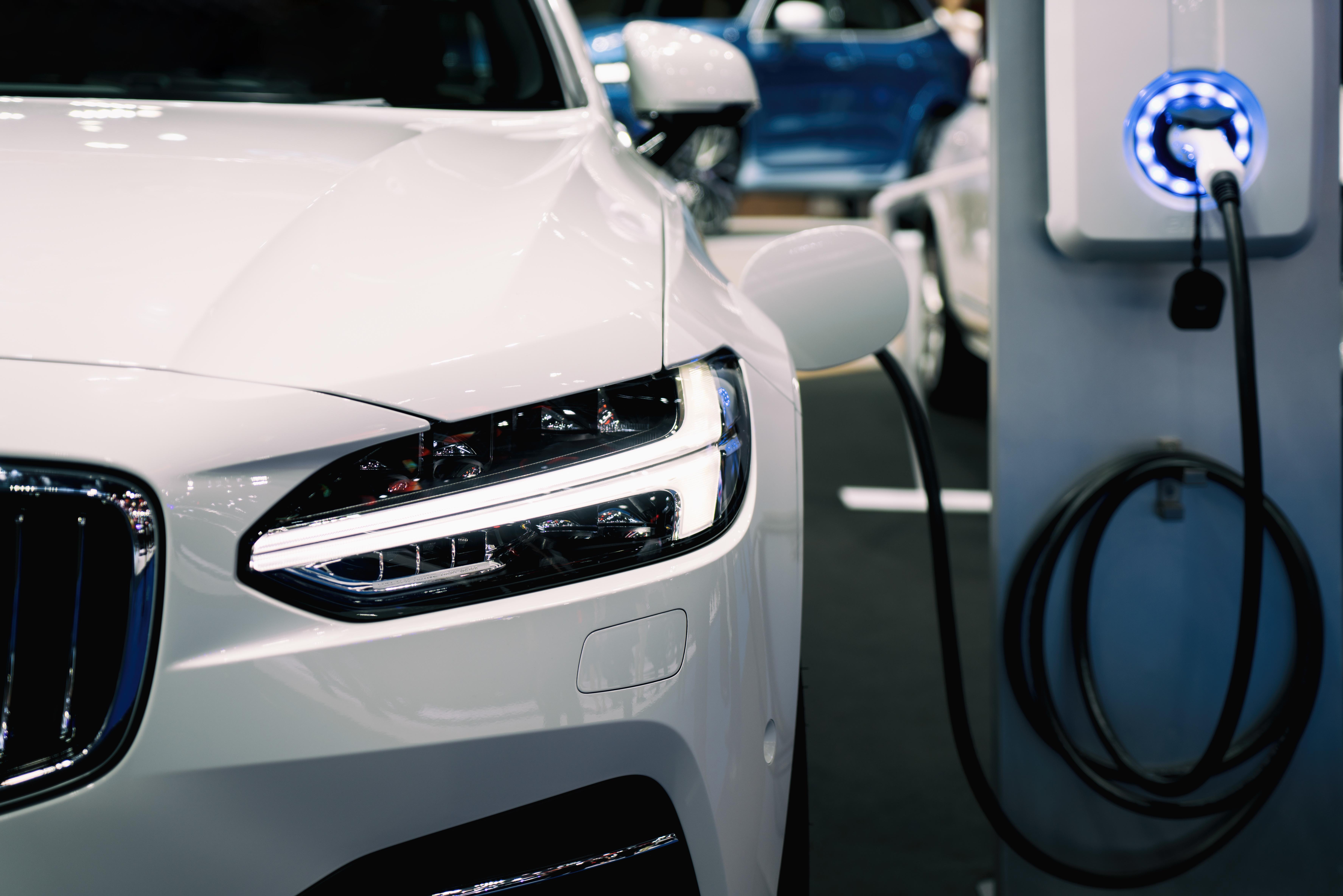 Will Tesla and GM Get an EV Tax Credit Extension?
Christmas is almost here. However, some companies are still waiting for an EV tax credit gift from Congress. Lawmakers seem to be working hard to make these deals before they go on vacation, including the EV tax credit.
Tesla (TSLA) and General Motors (GM) are lobbying for the extension of the EV tax credit arrangement. It will be interesting to see how the final two weeks of 2019 goes for electric vehicle makers.
Article continues below advertisement
Article continues below advertisement
What is the EV tax credit issue?
Tesla and GM's success in selling electric vehicles may be their weakness when it comes to the EV tax credit arrangement. According to the Office of Energy Efficiency and Renewable Energy, the EV tax credit, which can extend to $7,500, is currently only for manufacturers that have sold less than 200,000 electric vehicles.
With the success of Model 3, Tesla's deliveries are surging. In the third quarter, Tesla delivered 97,000 electric vehicles. Tesla aims to have over 100,000 deliveries in the current quarter to mark 360,000–400,000 deliveries in 2019. So, Tesla is well past the threshold for tax credits. In fact, Tesla vehicles are eligible for only $1,875 in Federal EV tax credits now.
General Motors, which is far behind Tesla in the EV race, has also crossed the threshold with the success of its Chevrolet Bolt EV. As a result, General Motors is also waiting for a decision on the extension of its EV tax credits.
What could we expect if the extension is approved?
House Democrats have included the extension in the proposed Green Act. According to the Green Act, the threshold for the tax credit would be raised to 600,000 deliveries from the current 200,000 deliveries. The upper limit of the EV tax credit on these vehicles would drop to $7,000 from the current $7,500.
Tesla has already crossed 600,000 deliveries and may not benefit from the rise in the threshold. Chevrolet Bolt users still have the $7,500 EV tax credit available. GM is likely to benefit more from the EV tax credit extension than Tesla due to the higher available credit and still some way to reach the threshold.
Article continues below advertisement
EV tax credits: Advantage Ford and Fiat?
Having a threshold based on the number of vehicles sold may be advantageous for the laggards in the EV revolution. Fiat and Ford may gain from this threshold, whether it is increased or not.
Fiat 500ev has been manufactured since 2013 but hasn't been able to generate excitement on the market. Fiat's former CEO, Sergio Marchionne, once said, "I hope you don't buy it because every time I sell one it costs me $14,000."
Fiat is far behind in the EV race. Notably, Fiat's current CEO has said that he is open to buying technology from Tesla. While answering a question from Morgan Stanley's Adam Jonas during Fiat's Q3 earnings call, Fiat Chrysler CEO Mike Manley said, "It would be wrong of me to say, no, I wouldn't be interested in someone else's skateboard."
Ford is also gearing up for increasing its EV footprint. Ford recently unveiled its Mustang-based Mach-E, its first all-electric foray. Mach-E would hit the market in 2020. It's expected to compete with Tesla's upcoming Model-Y in terms of design and also with the popular Model-3 on pricing.
In fact, Credit Suisse has warned that Mach-E could pose a threat to Tesla's dominance in the EV segment. Differential EV tax credits based on cumulative units sold could give Fiat and Ford Mach-E an advantage over Tesla.
Article continues below advertisement
Article continues below advertisement
Tesla CyberTruck versus Ford F-150
Ford and Tesla are currently at odds with each other. During Tesla's CyberTruck unveiling, CEO Elon Musk showed a video of Tesla CyberTruck towing a Ford F-150 uphill.
However, Ford's all-electric version of the F-150 is coming. Sundeep Madra, a senior Ford executive, directed a tweeted challenge at Musk: "hey @elonmusk send us a Cybertruck and we will do the apples to apples test for you." Musk replied, "Bring it on."
As Ford F-150 is the most popular truck in the US, many consumers are looking forward to it. Tesla received 250,000 pre-orders within a week of the launch of the Tesla CyberTruck. However, there are also a lot of questions, especially about its design. The higher tax credit for the Ford F-150 electric version compared to that (if any) for Tesla CyberTruck may shift consumer preferences toward the former.
Other EV startups may also get an edge over Tesla due to differential EV tax credits. Rivian, a startup that counts Amazon and Ford among its investors, is launching its own truck, the R1T, around the same time as CyberTruck.
Some lawmakers oppose the EV tax credit extension
Some Republican lawmakers oppose giving an extension to EV tax credits for Tesla and GM. Republican Senator John Barrasso of Wyoming, who chairs the Senate Environment Committee, opposes this extension. He believes that the subsidies disproportionately benefit wealthy buyers, as these electric vehicles sell for a premium. He believes that the subsidies cost taxpayers billions of dollars.
President Trump doesn't seem to be a supporter of electric vehicles. Trump is currently fighting it out with California's state government for control over emission regulations. In July, four automakers, including Ford, made a voluntary deal with California to make cars cleaner and more fuel-efficient. That angered Trump, who tweeted in August, "Henry Ford would be very disappointed if he saw his modern-day descendants wanting to build a much more expensive car."
EV tax credit extension or not, the EV industry is certainly becoming more interesting by the day. At 9:50 AM ET, Tesla (TSLA) stock was up 3.3%, and General Motors (GM) stock was up 0.4% on hopes of the EV tax credit extension.